10 JBP member companies present their technologies and solutions at "Turkey - Japan Joint Seminar on Disaster Risk Reduction"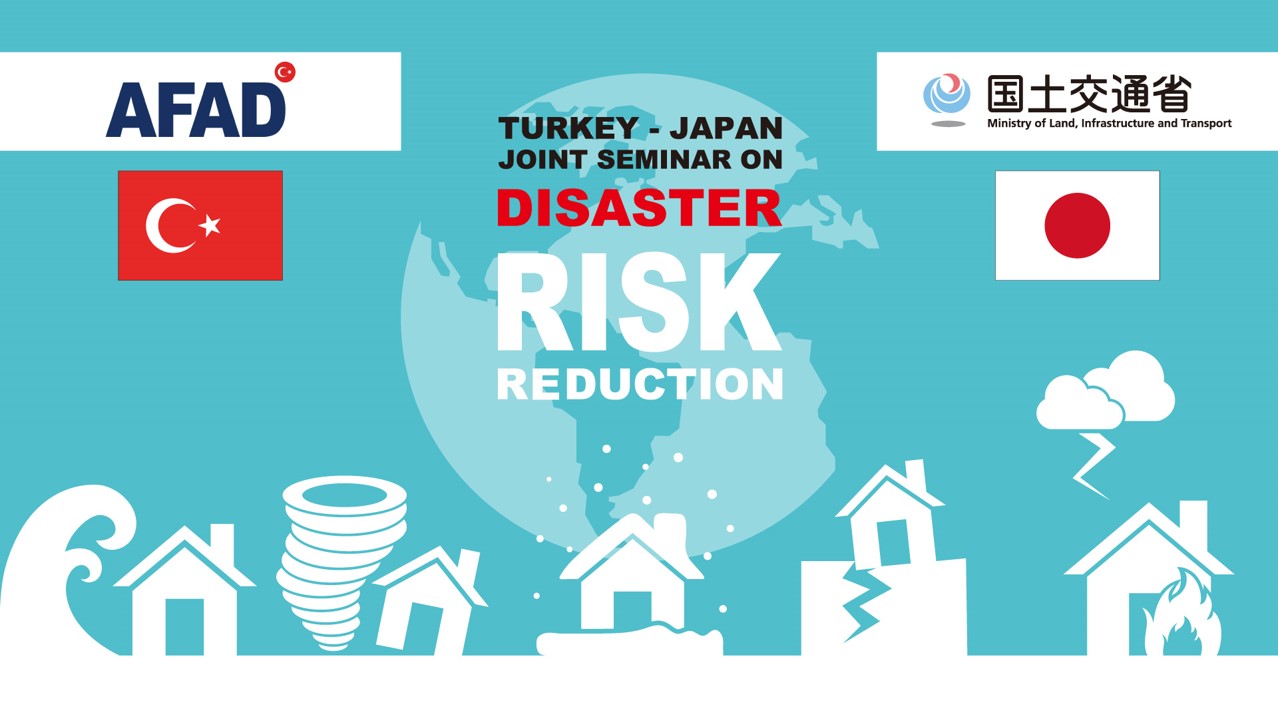 On 25th December 2020,
"Turkey-Japan Joint Seminar on Disaster Risk Reduction"
organized by Republic Of Turkey Ministry Of Interior Disaster And Emergency Management Presidency (Turkish: Afet ve Acil Durum Yönetimi Başkanlığı, also abbreviated as AFAD) and Japanese Ministry of Land, Infrastructure, Transportation and Tourism was held online.
Mr. Shigeki IWAI Vice-Minister of Ministry of Land Infrastructure, Transport and Tourism Japan and Mr. İsmail ÇATAKLI Vice-Minister of Ministry of Interior Turkey gave opening remarks.
In this event, 10 JBP member companies presented their technologies and solutions.
There were about 200 participants viewing through ZOOM online meeting system.
You can watch the videos of the presentations:
Kozo Keikaku Engineering
Cross Laminated Timber (CLT) Technology
NIPPON KOEI CO.,LTD.
Prediction and mitigation technologies for sediment-related disasterscaused by earthquakes
OYO Corporation
Earthquake DRR for Enhancing Sustainable Prosperity in Turkey
Challenge Co., Ltd.
Earthquake Dmage mitigation
GIKEN Ltd.
Piling work technologies & Disaster prevention
Chuo Kaihatsu Corp
"Shinsuke" Microseism and Vibration Sensor Array Monitoring System
IMV CORPORATION
The disaster prevention by using Seismometer
Weathernews Inc.
AI Chatbot for Disaster Risk Reduction
MEISEI ELECTRIC CO,. LTD
Earthquake disaster management by Seismic intensity prompt information (SHINDO)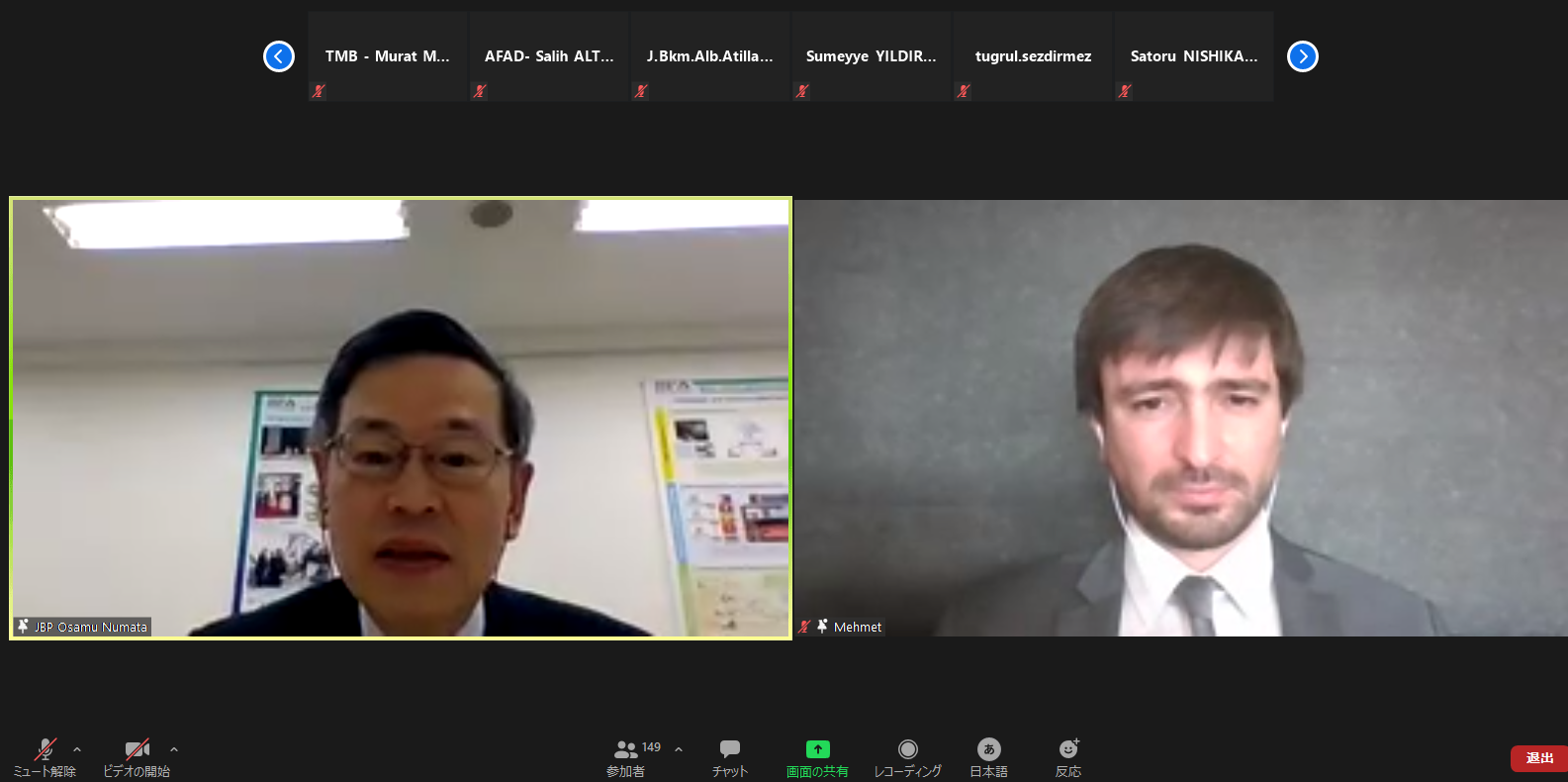 President of AFAD Turkey Dr. Mehmet GÜLLÜOĞLU
and JBP Secretary General Mr. Osamu NUMATA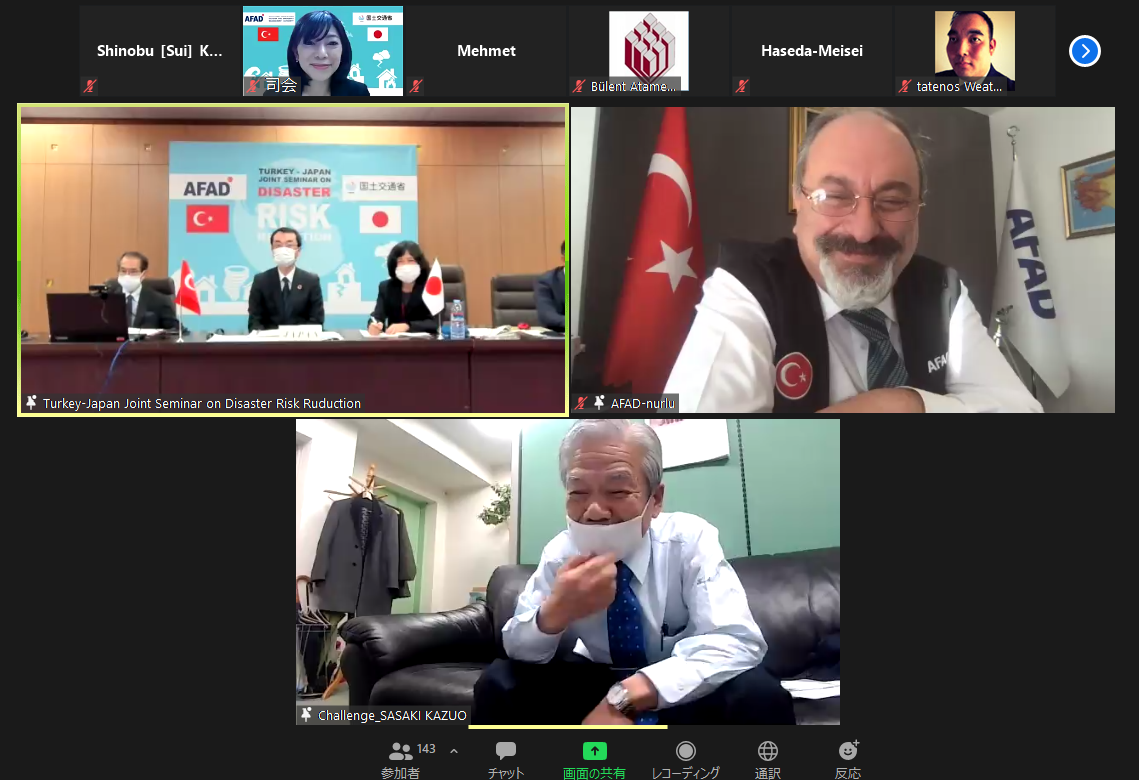 Head of Earthquake department of AFAD Dr. Murat NURLU (upper right)
and President of Challenge Co., Ltd. Mr. Kazuo SASAKI (bottom)