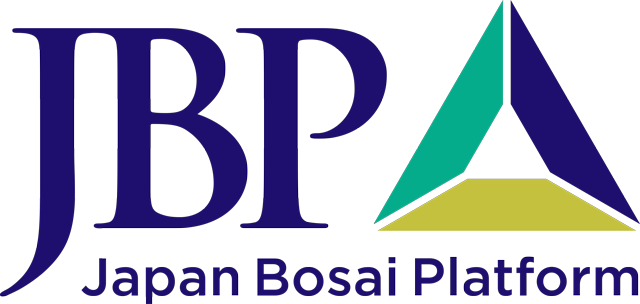 Bosai Solution ID : JBP00115

Building resilience in cities, regions, and businesses
Contributing to sustainable development of cities, regions, and businesses by building resilience to disasters such as imminent major earthquakes and storm and flood damages which are becoming more severe and frequent due to climate change
Advantages
We help stakeholders build resilient cities, regions, and businesses by reflecting the latest policy trends and knowledge (earthquake damage estimation, climate and socio-economic scenarios in Japan etc.) in response to imminent disasters, which will become even more severe and frequent in the future. We also support sustainable and harmonized disaster management measures which prevent any unnecessary rework by considering future climate change and socio-economic trends from the long-term perspective.

Solution Illustrated
Background
It has been pointed out that the occurrence of Nankai Megathrust Earthquake, Tokyo Inland Earthquake, Subduction Zone Earthquake Around Japan Trench and Chishima Trench, etc. is imminent. In addition, storm and flood damages are expected to become more severe and frequent in the future due to climate change. If widespread and severe disasters occur frequently, it will be necessary to allocate a large number of human resources and budgets for recovery and reconstruction, and it is also possible that other disasters will occur again in the process of recovery and reconstruction.
In addition to direct damages, there are also concerns about the impact on the Japanese economy. In a society with a declining birthrate, an ageing population and a shrinking population, there is an increasing likelihood that the continuity of communities and businesses, as well as the continuous development of industry, will be hindered by delays in preventive measures due to reduced revenue, and delays in post-disaster recovery and reconstruction due to lack of response resources.
Exposition of the Solution
We support cities, regions, and businesses to strengthen their resilience to disasters.
(1) Improvement of disaster resilience of cities and regions [For central and local governments].
 1) Assessment of the impact of disasters by reflecting the latest hazard information, including long-term earthquake prediction and climate change.
Damage estimation, development of countermeasures, calculation of the effectiveness of countermeasures
Simulation and evaluation of intensifying storm and flood damages
 2) Development of plans and measures to improve disaster resilience of regions and areas
Developing plans and measures, formulation of guidelines, etc.
Assisting cooperation and consensus building among various stakeholders
 3) Development of solutions to issues related to disaster prevention/mitigation and resilience
Supporting implementing solutions utilizing the latest technologies and knowledge of risk communication
Supporting problem solving and consensus building through multi-stakeholders and regional collaboration
(2) Improvement of disaster resilience of businesses and organizations [For public agencies, private companies, universities].
 1) Development of plans to improve disaster resilience of businesses and organizations based on the latest trends related to (1)
Developing plans and measures, formulation of guidelines, etc.
Developing Business Continuity Plan (BCP) and plans for supporting/receiving supports
Conducting training, establishing organizational systems for human resource development and operations for disaster management
 2) Building corporate resilience
Supporting sustainable/resilient management, design and evaluation of CSR projects
 3) Policy advocacy and momentum creation
Raising public awareness and public relations activities, advocacy activities for businesses, economic organizations, etc.
Achievements of Examples
Earthquakes and volcanoes damage estimation, evaluation of investment effectiveness
Climate projections and simulations/evaluation of climate change impacts
Developing and implementing plans for disaster management and resilience
Supporting research and policy development in the field of disaster management and resilience (e.g. national resilience, enhancing synergies between climate action and disaster risk reduction (ESCD))
Developing BCP and support for planning and implementing training
Developing and implementing climate change adaptation measures
Policy advocacy in the field of disaster management and resilience
Designing and evaluating R&D and demonstration projects (e.g. feasibility studies for the Cross-ministerial Strategic Innovation Promotion Program (SIP))
[Overseas achievements]
Implementation of wide-area Business Continuity Management (BCM) systems in industrial areas in ASEAN (JICA)
Case studies on National Adaptation Plan (NAP) in the Asia-Pacific region (Ministry of the Environment, Japan).
Research on international cooperation in the field of climate change adaptation (Ministry of the Environment, Japan)
Corporate Profile
10-3, Nagatacho 2-Chome, Chiyoda-Ku, Tokyo 100-8141, Japan
Tel. : +81-3-5157-2111
E-mail : yumi_itomri.co.jp