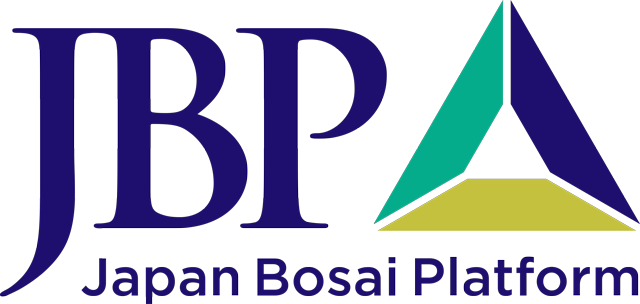 Bosai Solution ID : JBP00069

Flood Information Service by using Satellite Image
Minimizing Flood Damage by Ascertaining the Movement, Spread and Amount of Water
Advantages
SAR images allow observation even at night or in rough weather, to understand the movement, spread and amount of water. This not only contributes to emergency responses, mitigation of disasters and restoration work, but it can also contribute to risk aversion in disasters and in business.
Solution Illustrated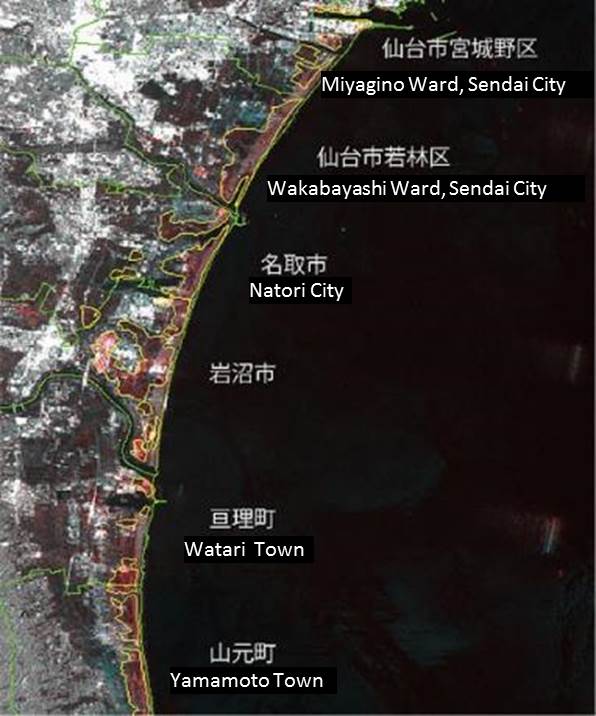 This is a diagram of the flooded area after the Great East Japan Earthquake – the flooded area is enclosed in yellow. This information was provided to the Prime Minister's Office and disaster prevention administrative agencies, contributing decision-making for how many pumps were required to drain water from the inundated areas, which areas had to be prioritized, and the formulation of restoration plans.
Background
Major rivers flow through Southeast Asia and South Asia and cause floods. For instance, an industrial park near Bangkok in Thailand was damaged by flood in November 2011, resulting in huge economic damage.
Exposition of the Solution
By using satellite image, it is possible to analyze flood area. In the case of Thailand, it is assumed that rain in upstream takes three or four months to reach downstream areas. Therefore, if we could grasp the water movements in the upstream, it is able to implement countermeasures. In order to verify the forecasting system of flood simulation using weather information and topographical map, it is also possible to improve the simulation model by comparing the result of flood area extracted from satellite image.
Achievements of Examples
Flood Information Service has started since April 2014.
Corporate Profile
TOKYU REIT Toranomon Building 2F 3-17-1 Toranomon, Minato – ku, Tokyo 105 – 0001, Japan
Tel. : +81-3-6435-6700
E-mail : R-JBPrestec.or.jp