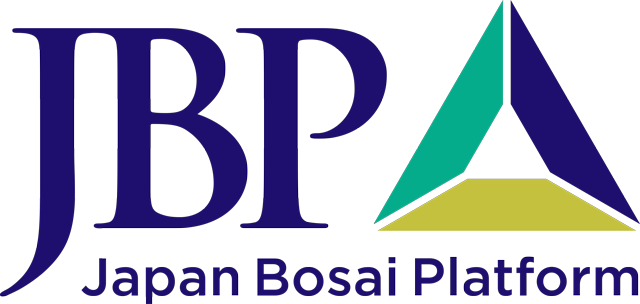 Bosai Solution ID : JBP00054

Sediment monitoring sensor/system for debris flow and landslide
Realization of sediment disasters mitigation by using sensor/system for debris flow detection and landslide prediction/detection.
Advantages
Our sediment monitoring sensor/system can detect debris flow and landslide by heavy rain immediately and certainly, and contribute to ealry warning and evacuation for local residents. As lineup of sensors, we have the Wire sensor, the Vibration sensor.
In addition, our Groundwater Aeration Sound measurement sensor(GAS) can detect a place of groundwater flow, it can be useful for predection of landslide place.
Solution Illustrated
Proposal and provision of sediment sensor/system which are selectable depending on purposes and site conditions
Background
Wire sensor and Vibration sensor for Debris Flow Detection
Wire sensor is mostly used to detect Debris flow, but it that is cut by stone and animals need to lay. Therefore, vibration sensor that can untouch and repeatedly detect is developed.

Groundwater Aeration Sound measuring device (GAS)
Landslides can occur at the areas where groundwater prone to concentrate. Although the research by boring and electric probe have been done, it cost highly and took much work and time. So, Takuwa developed ground water sound measurement device as a method that can be done with ease and low cost. Under the unsaturated groundwater, aeration sound will be generated by bursting of water film.You can detect easily groundwater path by hearing ground aeration sound.
Exposition of the Solution
1. Wire sensor for debris flow detection
The wire sensors are installed at sabo dam. They detect an occurrence of debris flows by being cut the wires by heavy rain, earthquake, volcano.They measure the scale of the debris flow with maximum 5 wires set up.

2. Vibration sensor for debris flow detection
This sensor detects the vibration that debris and mud flow generate. The vibration scale can be set by contact output of 5 levels. You can get the size of the occurred debris flow and the continuous period at real time.

3. Groundwater Aeration Sound measuring device (GAS)
GAS enables to predict the dangerous areas of slope failure and make the hazard maps of slope failures by identifying the flow of ground water under the ground.
Features:
1) The location of water path can be detected by the sounds of water flow on site silently.
2) The device is compact, light weight and easy to carry.
3) Easy to operate and anyone can use it easily.
Achievements of Examples
Clients in Japan
- Ministry of Land, Infrastructure, Transport and Tourism (MLIT)
- Local governments
- Research institute
- Consultants
Clients in overseas
- Indonesia
- Philippines
Application system of our sensors
- Debris flow warning system
Corporate Profile
1-4-15 Uchikanda, Chiyoda-ku, Tokyo 101-0047, Japan
Tel. : +81-3-3291-5380
E-mail : e-infotakuwa.co.jp