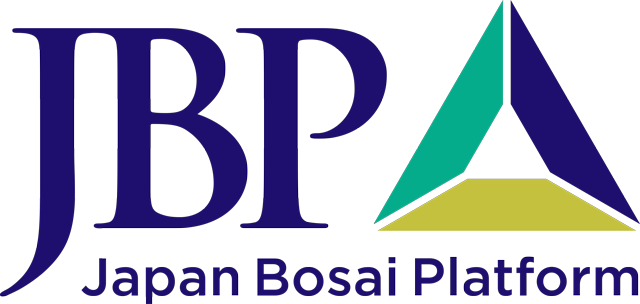 Bosai Solution ID : JBP00116

Realizing digital transformation (DX) in disaster management
Achieving more prompt and effective disaster management by utilizing digital and smart technologies
Advantages
We help stakeholders implement a holistically optimized network that utilizes digital twin, observation and forecasting technologies, and personal data to meticulously estimate, collect, and share information of hazards and damages, and to enable rapid decision-making and information provision by local authorities, emergency response in cooperation with the private sector and personalized evacuation assistance.
Solution Illustrated
Background
Conventional disaster response systems, in which telephone, fax, or whiteboard are mainly used, make it difficult to provide assistances in a timely manner based on the attributes of each individual. In addition, the issues such as budgetary constraints of public institutions, integration with other systems of other fields or institutions, and regulations regarding the use of personal information the fundamental problems hindering digitalization.
As keys to accomplishing DX in disaster management in the future, it will be necessary to (i) reduce loads of public assistance while expand self and mutual assistance, (ii) implement data utilization and services that are designed to be utilized when disaster occurs in advance, and (iii) eliminate institutional issues and improve workflows.
Exposition of the Solution
We support central and local governments to effectively promote DX in disaster management.
(1) Development of strategies for DX in disaster management
Formulating disaster management architecture for the future generation society (reducing loads of public assistance while expanding self and mutual assistance)
Proposing desirable disaster management systems in both normal times and times of disaster (Phase-free)
Research on advanced technologies and data that can be utilized
Developing roadmaps for achieving DX
(2) Building data platforms/systems
Examining required functions and data, coordination of data integration
Establishing data models, standardized API, and operation rules
Supporting requirement definition, basic and detailed design, structuring and maintenance
Planning and implementing PoC
(3) Design for organizational structure and operation after DX
Revising systems or plans on the condition of utilization of digital technologies
Planning and conducting drills for verification
Achievements of Examples
Research on disaster management architecture
Designing and evaluating R&D and demonstration projects (e.g. feasibility studies for the Cross-ministerial Strategic Innovation Promotion Program (SIP))
Developing basic design of the Disaster Information System (DIS)
Research and demonstration of DX in response to people having difficulty returning home after disasters
Developing detailed design of systems for earthquake damage estimation
Corporate Profile
10-3, Nagatacho 2-Chome, Chiyoda-Ku, Tokyo 100-8141, Japan
Tel. : +81-3-5157-2111
E-mail : yumi_itomri.co.jp