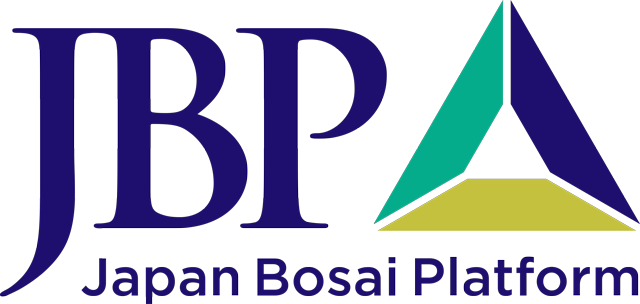 Bosai Solution ID : JBP00108

Data Management & analysis Technology using tablet
database system for road disaster prevention using the tablet (iPad)
Advantages
Development of this technology has enabled the department to continuously manage and update information on road disasters and to establish the road disaster management plan based on the information.
Solution Illustrated
This is a database system for road disaster prevention using the tablet (iPad), and its main functions are inspections for disaster prevention and analysis of data collected at disaster risk points. The six (6) types of disasters targeted are Rockfall, Bedrock Collapse, Slope Collapse, Landslide, Debris Flow, Avalanche, Snow Drifting and Riverbank Erosion.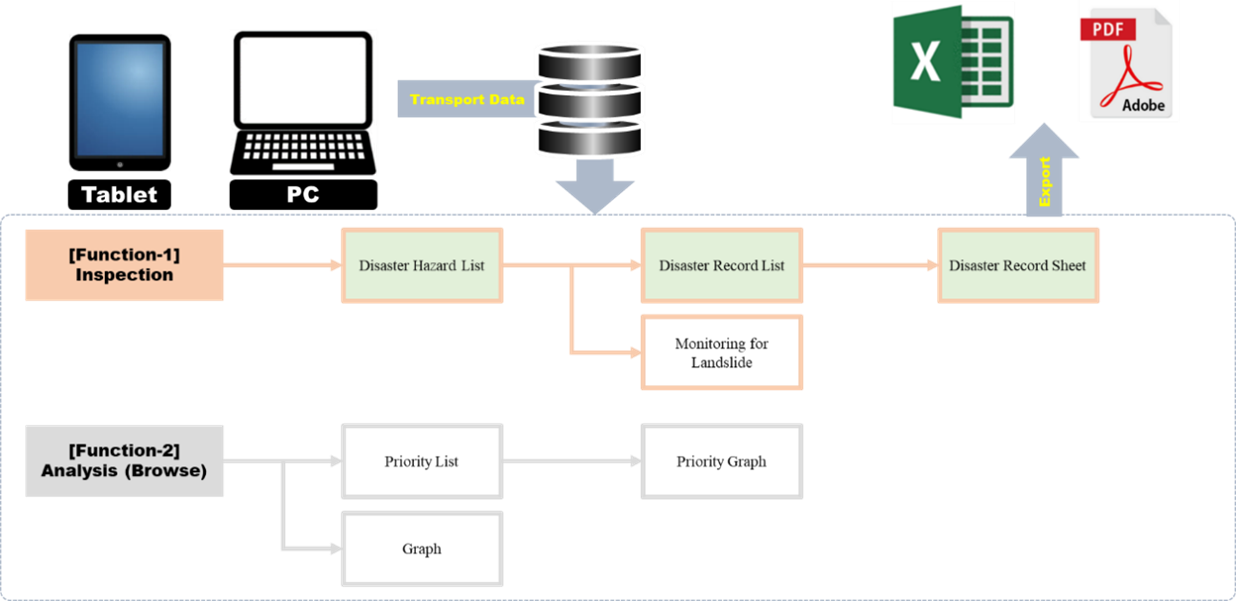 Figure: Outline of the System
Background
In this database system, inspections for disaster prevention are conducted, diagnosed, and recorded by road administrators, and various data are stored in the database. Using the data accumulated in the database, the road administrators formulate the road disaster management plan and implements countermeasures in accordance with the plan.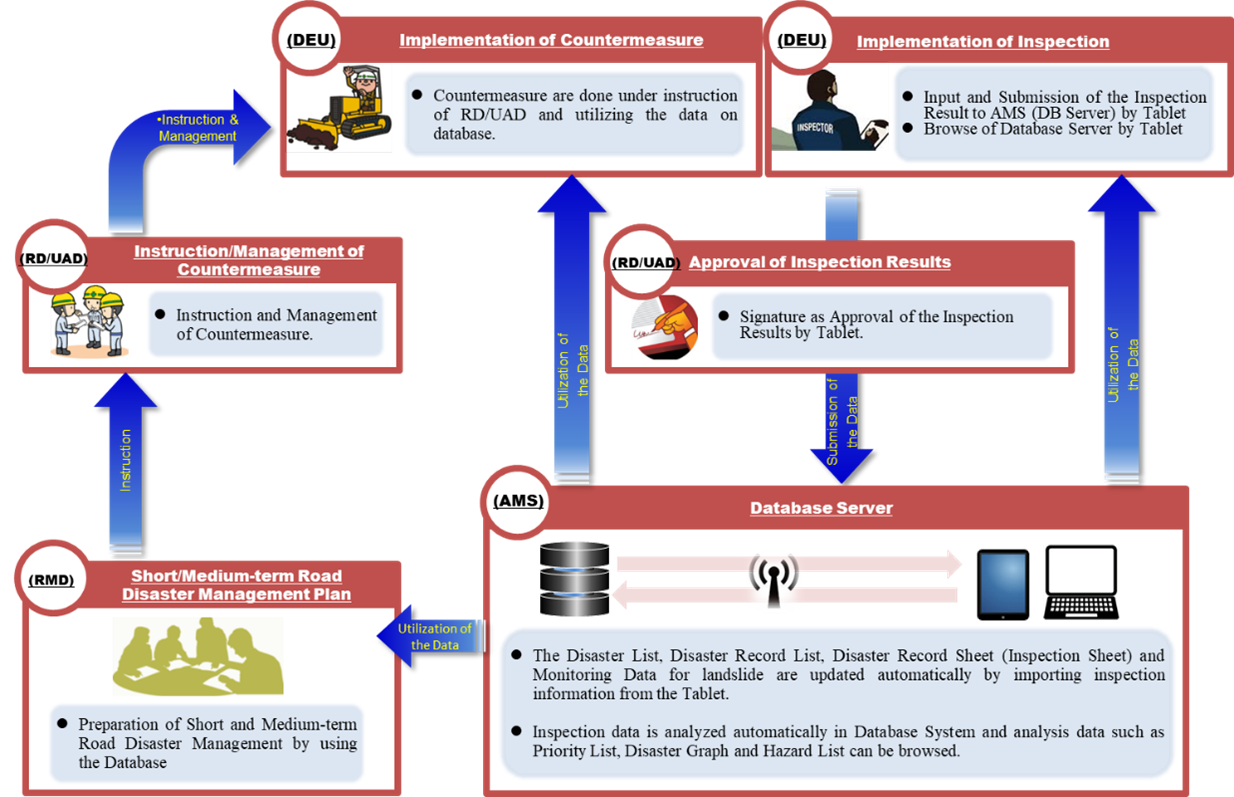 Figure: Operation Flow of the System
Exposition of the Solution
Although road disasters (rockfalls, slope failures, etc.) occur frequently on several roads such as national roads and provincial roads in developing countries, sufficient and adequate countermeasures have not been often implemented. The main causes are insufficient budget and undevelopment of countermeasure plan based on disaster information.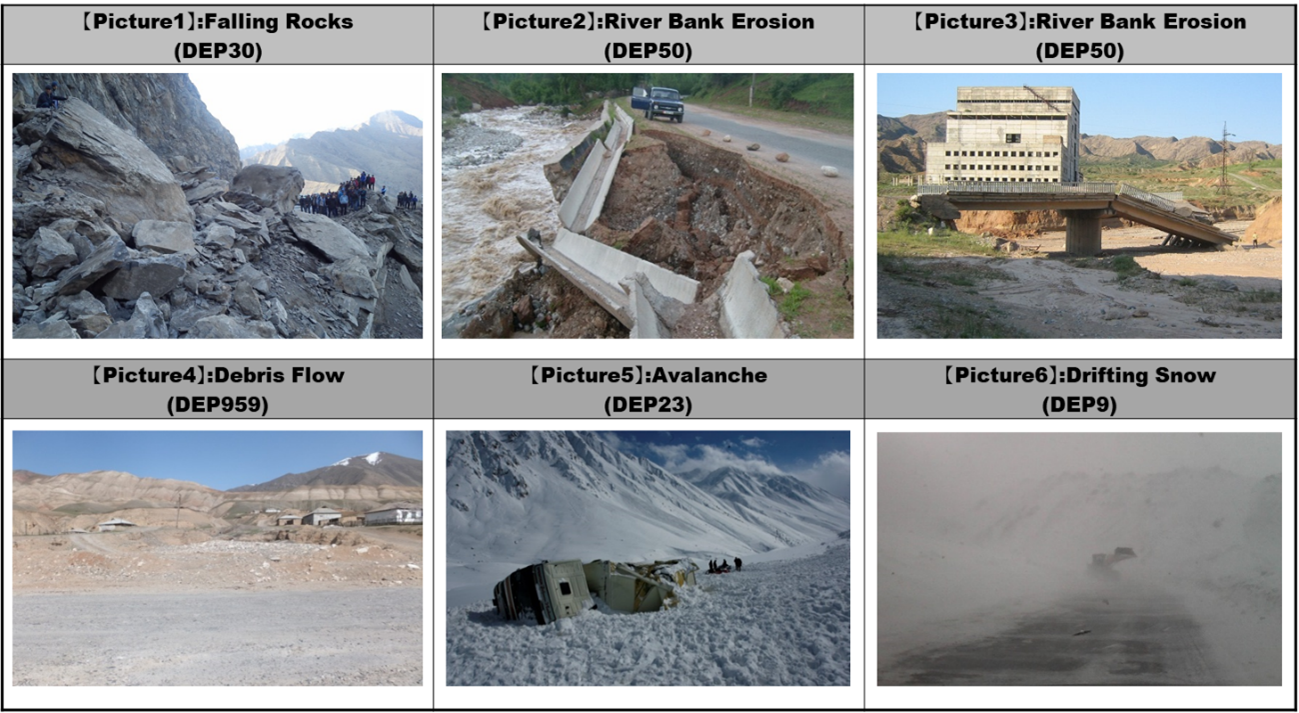 Figure: Examples of Road Disaster in Developing Countries
This technology can efficiently collect disaster information based on the inspection results by the tablet. Collected information can be transferred automatically to the data server via internet. Road administrators can comprehensively analyze the collected information and formulate appropriate countermeasure plans.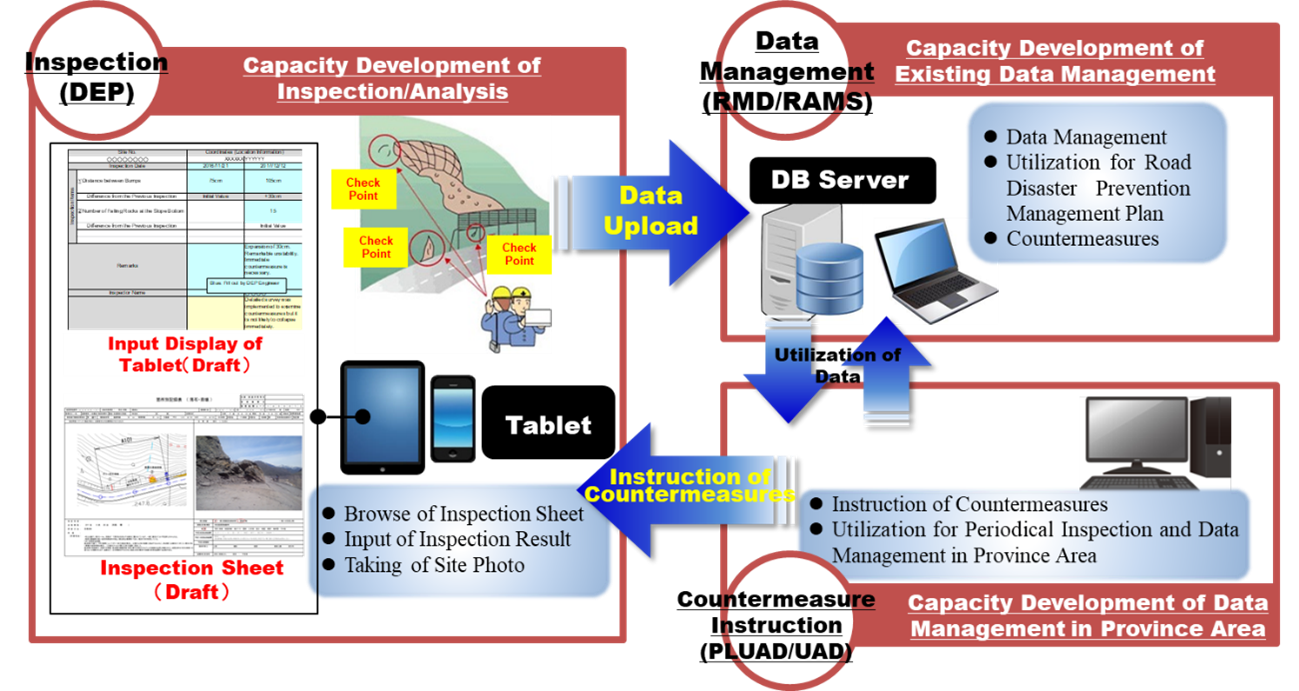 Figure: Utilization of Collected Information for Countermeasure Plans
Achievements of Examples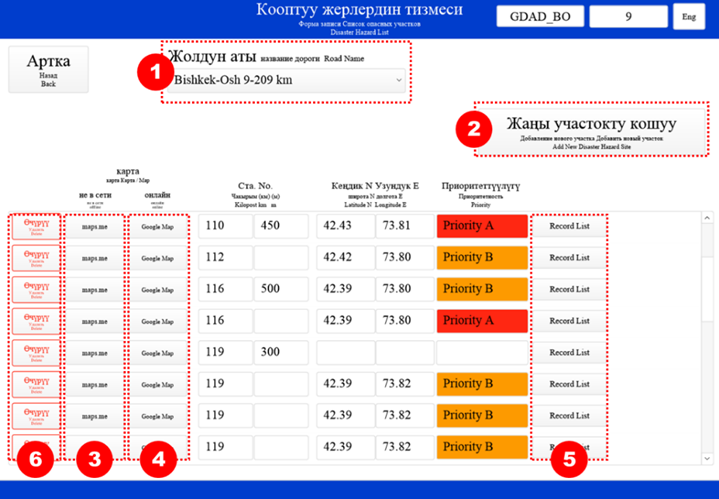 Figure: Disaster List (Based on Inspection Results)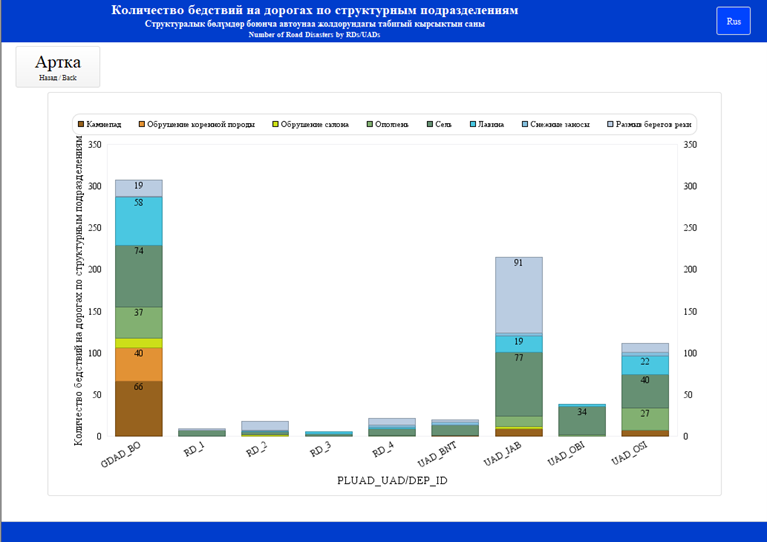 Figure: Histogram Number of Road Disaster
Corporate Profile
Tachibana Annex Building, 2-25-14 Kameido, Koto-ku, Tokyo 136-0071, Japan
Tel. : +81-3-3638-2575
E-mail : eigyokikakuctii.co.jp