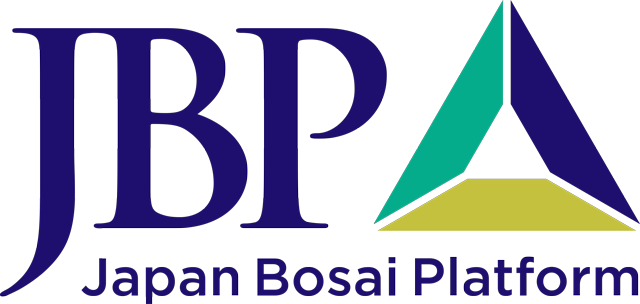 Bosai Solution ID : JBP00095

Flood Risk Information Platform
Real-time Inundation Risk Information, Combination with Cloud Technologies
Advantages
This platform collects and analyses meteorological and hydrological information, inundation and landslide disaster information, and local infrastructure information in real-time, and consolidates and displays the data on maps.
Linkage with existing early warning systems and various cloud systems will be provided. Nippon Koei's hi-tech analyses and forecast can be integrated as optional services to support disaster prevention and response, and evacuation leading to the safety and security of the region.
Solution Illustrated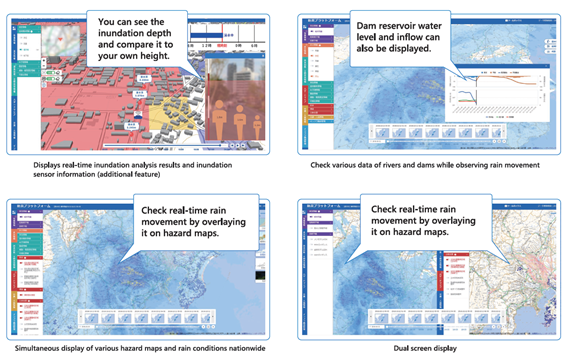 Background
Various disaster risk information in high-resolution are recently available in Japan due to monitoring and forecasting technologies developed by central government agencies. However, there is no integrated interface system. Officers in local government units need to frequently access to various data sources, to quickly make decisions, and to take actions.
The proposed platform system consolidates and displays various individual disaster risk information on a map and provides real time information necessary for disaster prevention and response. The system can have linkages with cloud data. Integration of inundation simulation and satellite imagery analysis can be achieved, and precise disaster risk information will be provided. Nippon Koei supports clients' DX through the proposed platform for disaster risk reduction and management and contributes to strengthen regional resilience to disaster.
Exposition of the Solution
The standard functions include analyzed water level, flow volume, and inundation risk based on data of rainfall, river shape, and geography. The add-on functions include satellite analyses, flood sensors, and other solutions customizable according to clients' demands.

Achievements of Examples
Real- time risk information by Nippon Koei's analysis and prediction technologies.
Solutions on clients' various issues.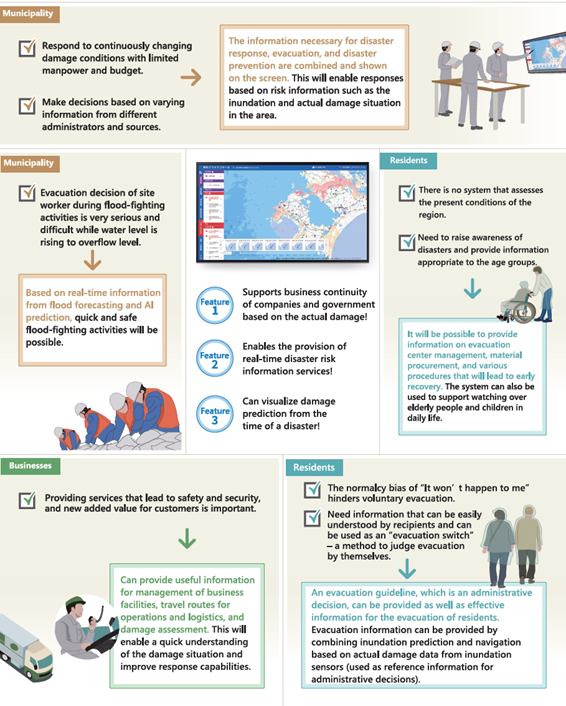 Other References
Corporate Profile
5-4 Kojimachi, Chiyoda-ku, Tokyo 102-8539, JAPAN
Tel. : +81-3-5276-3596
E-mail : int.agx.n-koei.co.jp