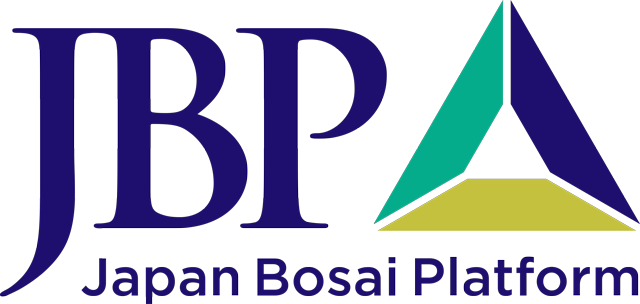 Bosai Solution ID : JBP00087

Utilization of BIM
Disaster Prevention in Urban Development by Utilizing BIM
Advantages
We can build district databases by accumulating building information and integrating it with information about land and infrastructure. These district databases can be applied to reorganization plans for land and buildings in the urban district, and to simulations of disasters etc., as well as helping to visualize the value and issues of local society and find solutions.
Solution Illustrated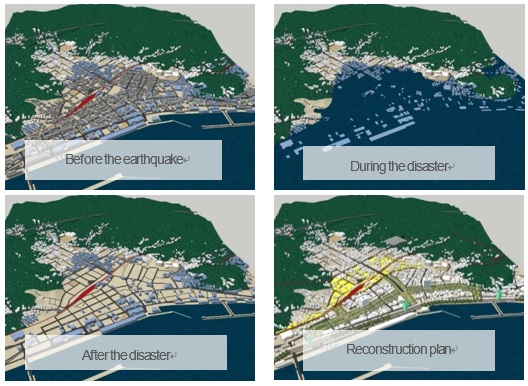 Earthquake damage analysis and reconstruction planning by integration of 3D terrain data and BIM (The Great East Japan Earthquake)
Background
Natural disaster is increasing its power year by year, and especially in Japan, as a disaster-prone country, the necessity of disaster prevention measures are increased and become essential. In the circumstances, we utilize BIM not only for responding to the increase of the need of disaster prevention measures at architectural planning stage, but also for enabling to satisfy various needs of disaster prevention plan.
Exposition of the Solution
Visualization by integration and analysis of city and building information and disaster information by GIS, and examination of disaster prevention measures.
Disaster prediction and quick disaster recovery planning using 3D terrain data and BIM / CIM data.
Hazard measurement by collecting and accumulating disaster information with IoT sensors and analyzing sensor.
Achievements of Examples
Extraction of buildings requiring measures by linkage of 3D satellite image and building information database(The Ordinance to Advance the Earthquake Resistance of Buildings Along Disaster Response Routes)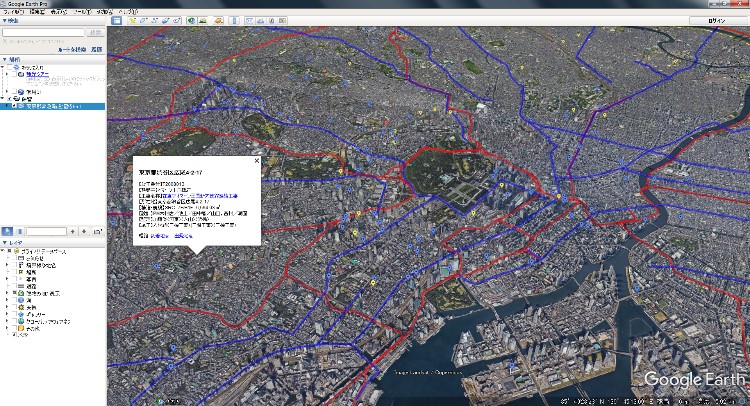 Prediction of inundation risk area by integration of 3D terrain data and BIM model(Factory construction plan at coastal area)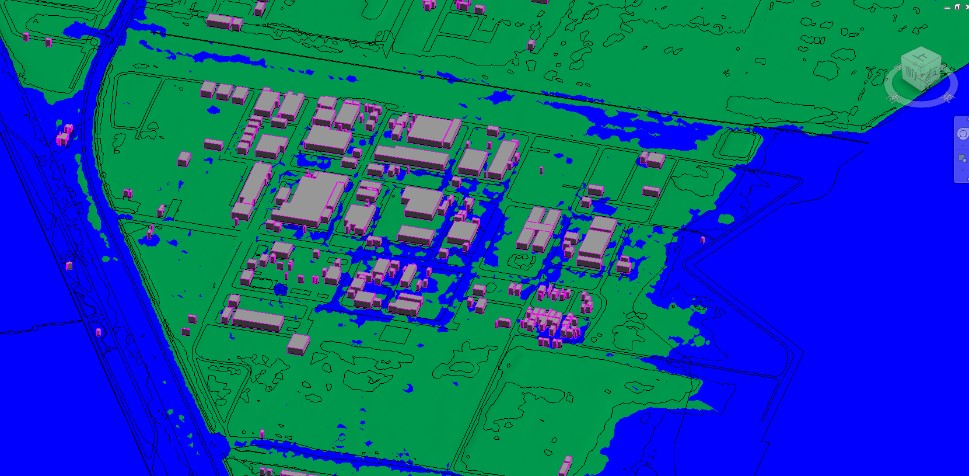 Visualization and unification of city information by integration of 3D city model and BIM (urban planning and facility management)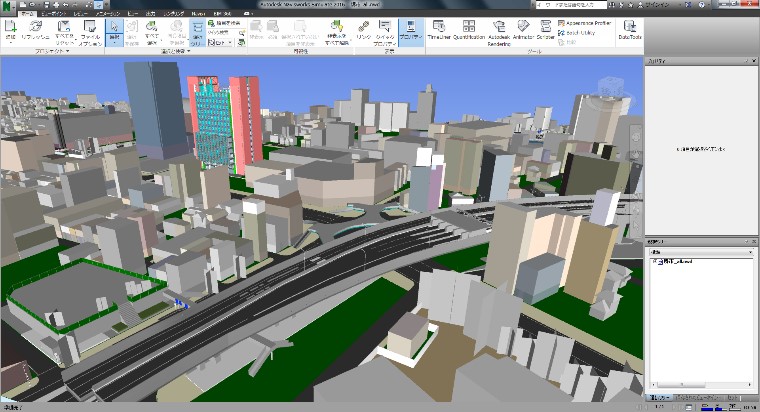 Corporate Profile
2-4-7, Shima-machi, Chuo-ku, Osaka 540-0034, Japan
Tel. : +81-6-6943-1371
E-mail : kouji-muramatsuyasui-archi.co.jp