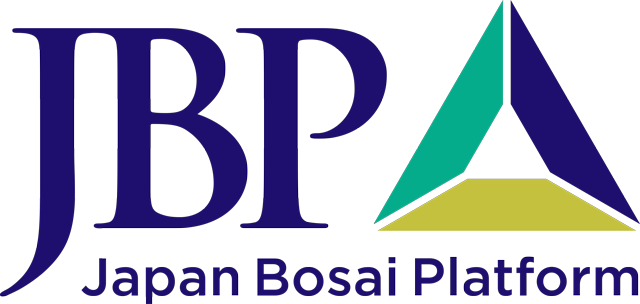 Bosai Solution ID : JBP00084

New Type Horizontal Submersible Pump "FLOOD BUSTER"
New Pump Gate System for Flood Control
Advantages
"Full Speed at Any Water Level"
Conventional pump can NOT operate low water level which generate start and stop repeatedly. It can NOT handle with torrential rain. However, "FLOOD BUSTER" can operate with full speed at any water level. It has standby operation that can operate even there is no water. This operation mode can protect city from inundation damage. Also, "FLOOD BUSTER" can install to existing water way which does NOT need a large construction site. So, you can keep the cost down.
Solution Illustrated
"
Four Operation Modes of FLOOD BUSTER"
FLOOD BUSTER has four operation modes such as "Air", "Air/Water", "ALL Drain", "Idling" and can change operation modes by itself. The idling mode is possible to control power consumption low and the pump is waiting for the next inflow of water as a standby state.

"
Reducing Inundation Damage"
The drainage in the canal will be started and continued from the low water level and keep the water level low to prepare for a sudden water flow during heavy rains.

Background
"Spreading a Pump Gate"
The tendency of torrential rain has been increasing due to climate change and has been becoming apparent. There is a concern that torrential rain will become more frequent and more severe in the future. As part of urban flood control measures, distributed installation of small-scale pump stations using pump gates is considered as one of the effective countermeasures. The pump gate has a submersible pump built into the gate. By installing it in the existing waterway, it is not necessary to acquire a large site such as conventional pumping station. It is a facility that can prevent backflow and discharge internal water using a pump. "Flood Buster" can respond to sudden inflow of rainwater by operating full speed at any water level.
Exposition of the Solution
"Roll of a Pumping Station"
If it rains and the water level rises in main river, the water in the main river flows back to the tributary.Then if you install a gate, it will stop the backflow from the main river, but the water in the tributary will stop flowing and the tributary will overflow.Therefore, it is a role of the pumping station to forcibly discharge the water and prevent flooding.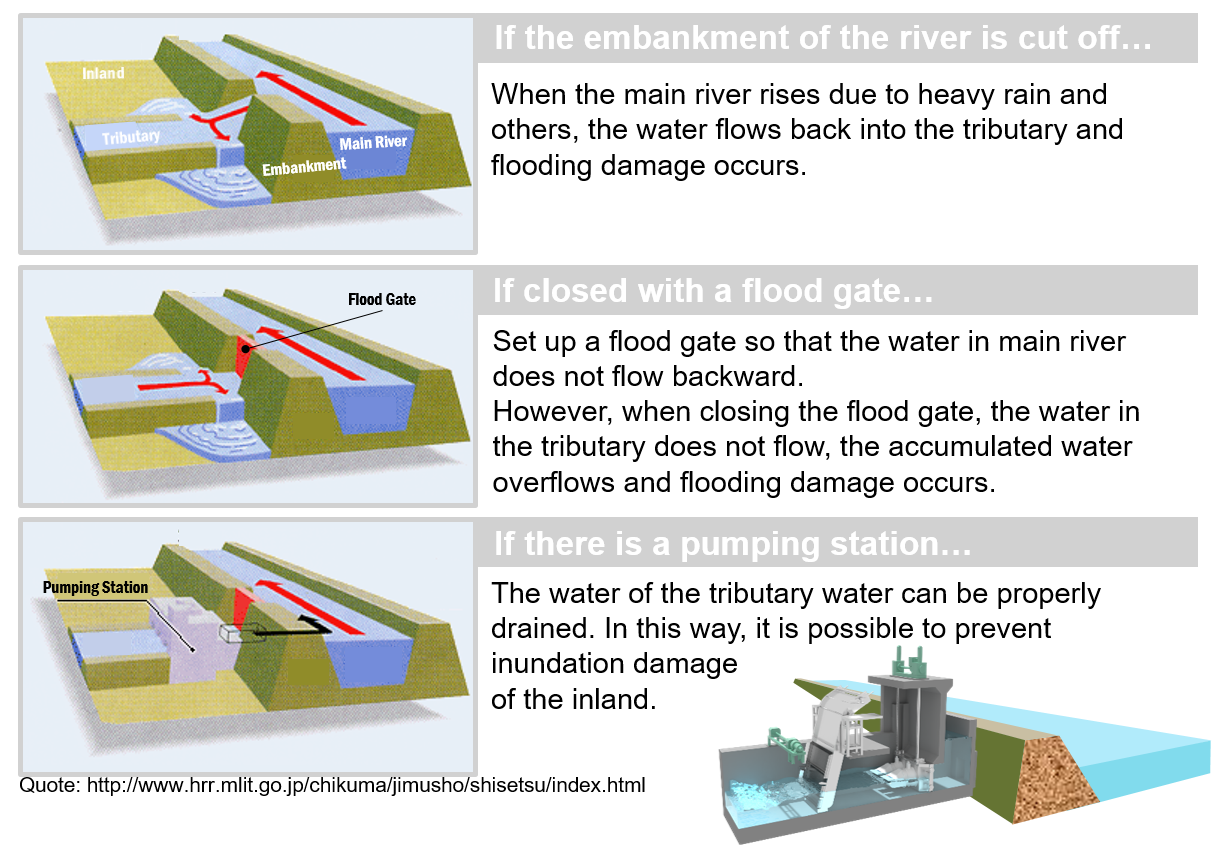 "Features of Pump Gate"
Pump gate has a number of advantages over existing pumping stations, including less construction site and lower cost.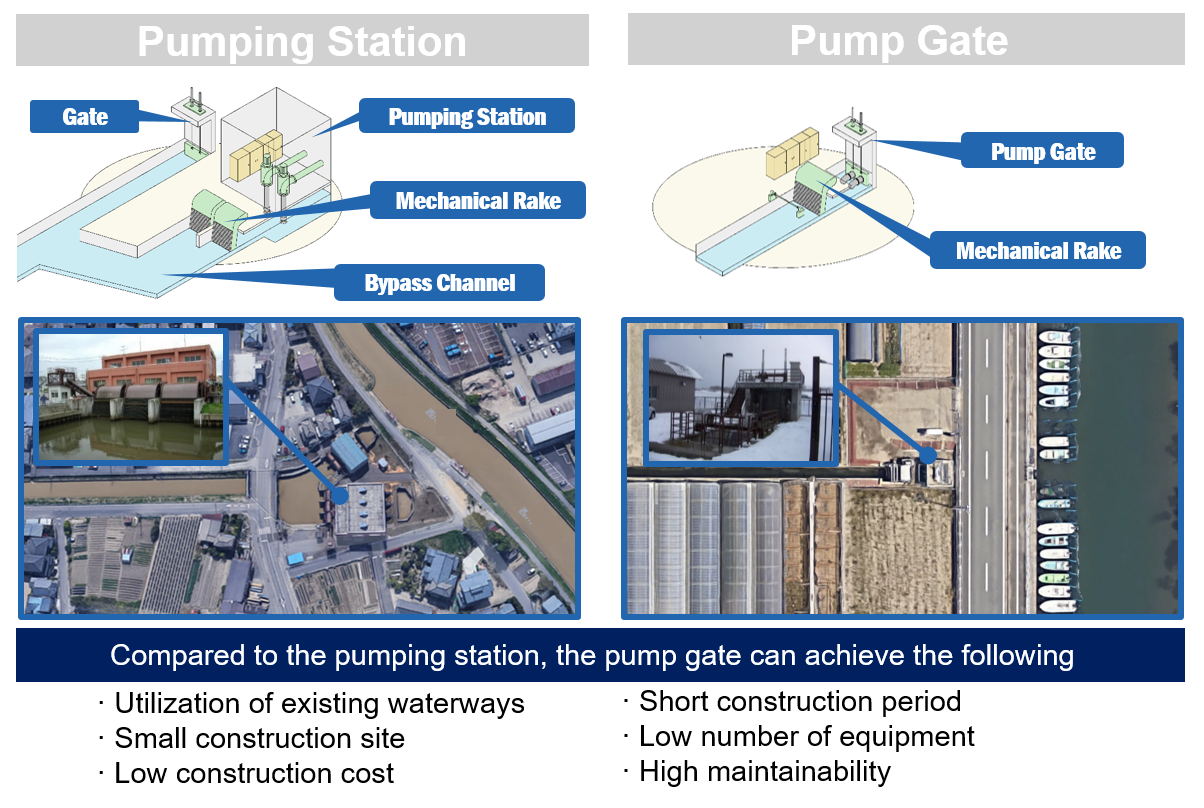 Achievements of Examples
◆SASAYAMA PUMPING STATION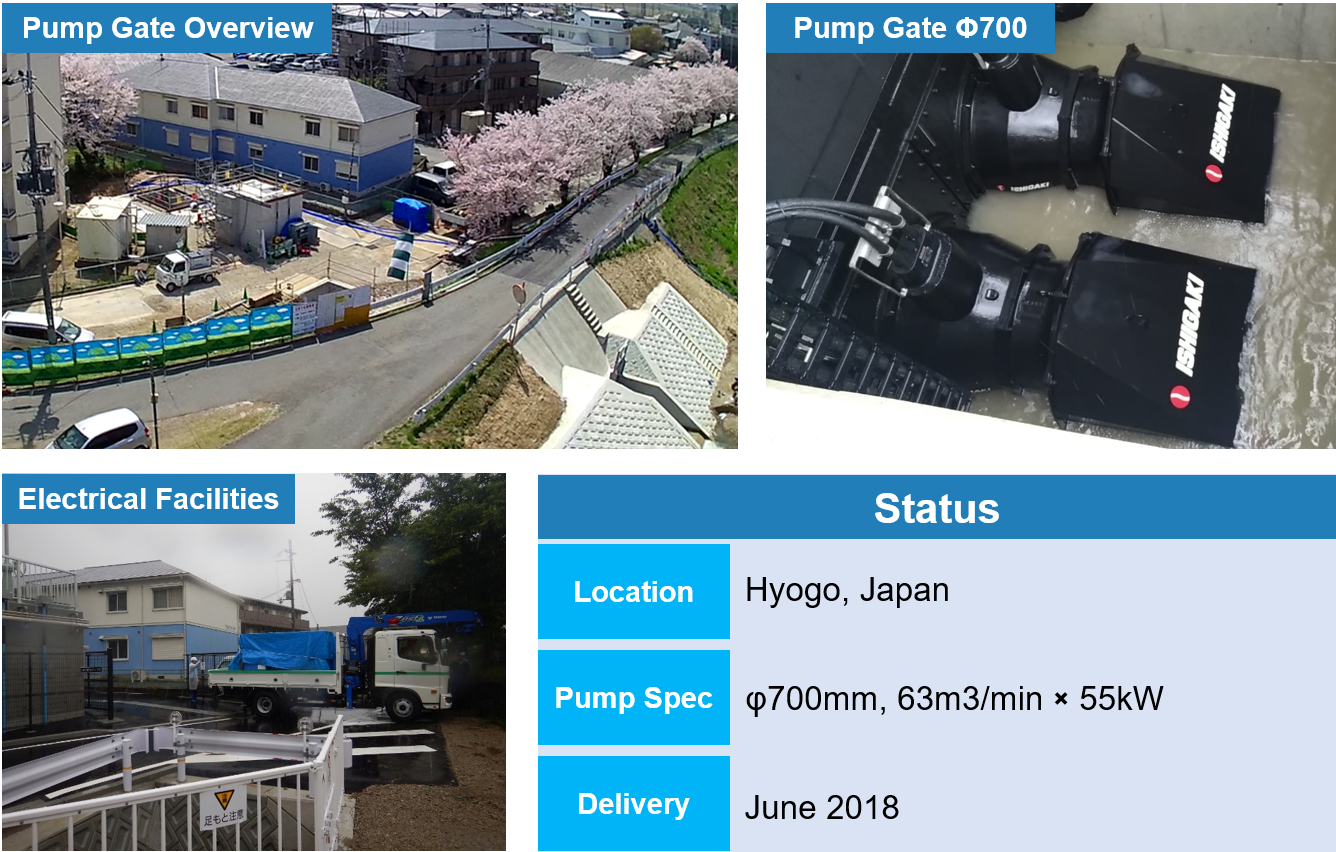 ◆FUTAKO PUMPING STATION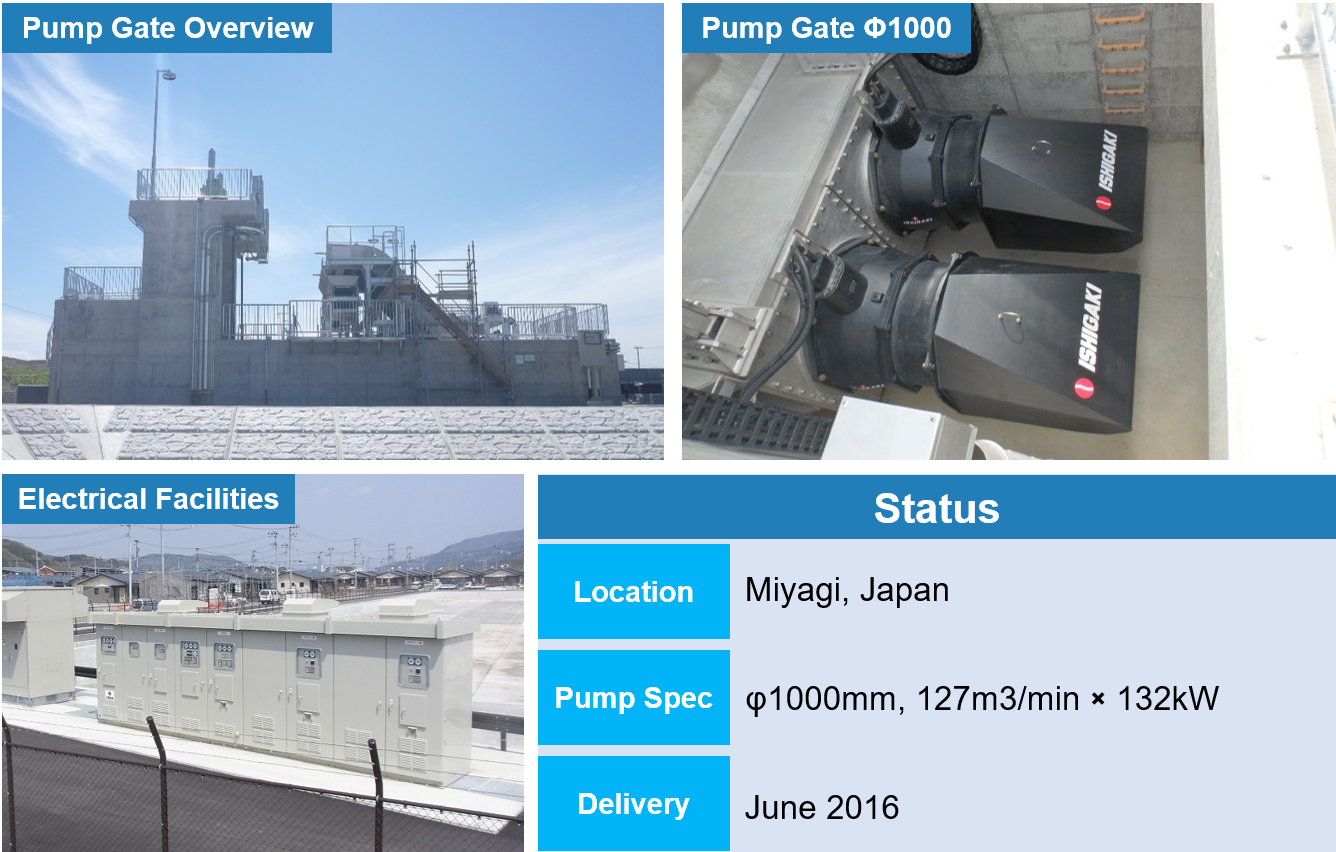 Corporate Profile
1-6-5 Marunouchi, Chiyoda-ku, Tokyo, 100-0005, JAPAN
Tel. : +81-3-6848-7831
E-mail : masaaki.itoishigaki.co.jp