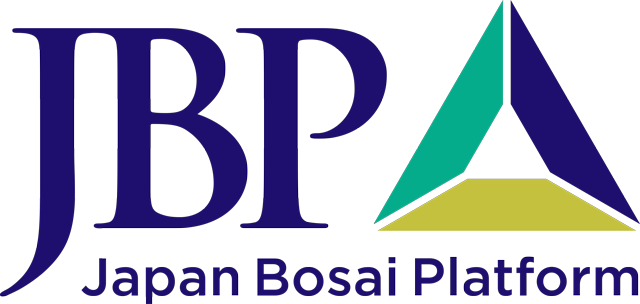 Bosai Solution ID : JBP00013

Sensor network and cloud technology based remote monitoring system
For environment・disaster monitoring and early warning
Advantages
・Remote monitoring by sensor network and cloud technology
・Driven by solar panel
・Flexible for various network infrastructure such as mobile phone, internet, radio and so on
・Able to deploy to undeveloped places at minimum cost and time
・Monitoring function is provided as a cloud service (Users do not have to install their own server)
・Image surveillance as well as numeric by sensors
Solution Illustrated
This monitoring system enables you to observe remote locations with pictures and data. It helps to detect signs of disaster and environmental variation.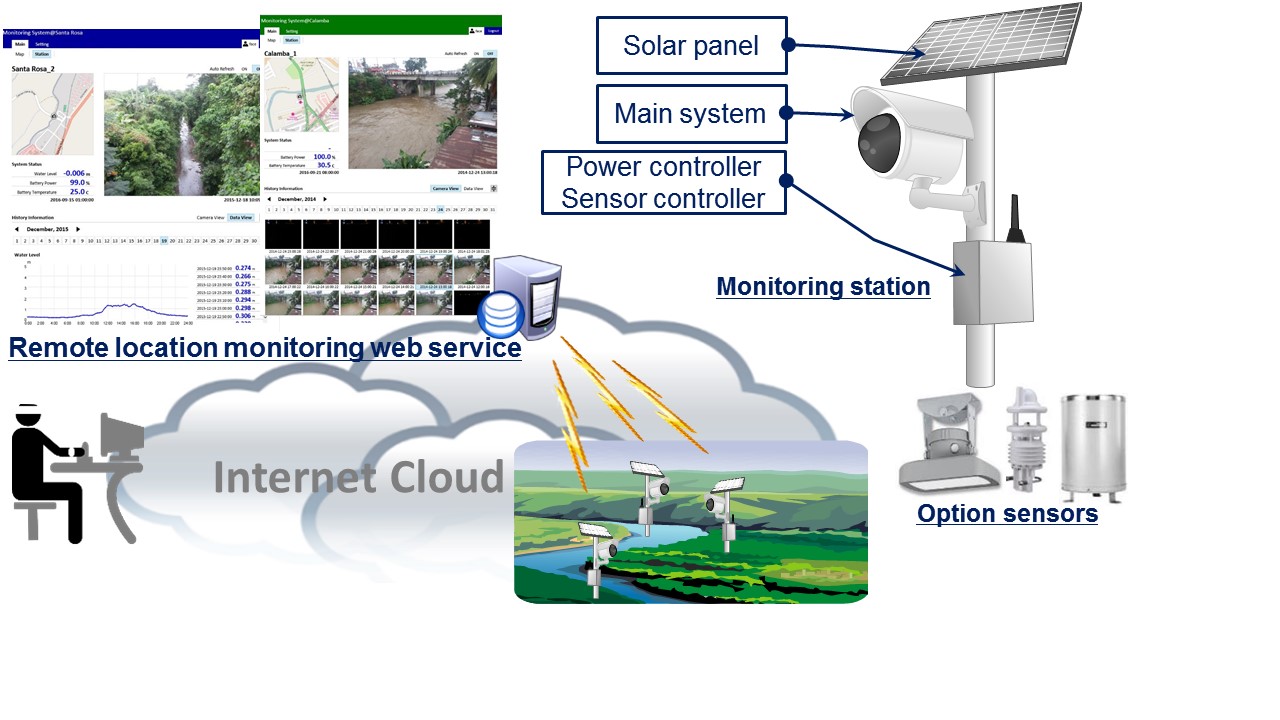 Background
Due to recent climate change and rapid urbanization, disasters such as flood and landslide bring very serious damages. Environment・disaster monitoring and early warning system have become important. In most of cases, it is observed by people manually and communicated by phone or radio. There are problems with the number of observation places and continuity, especially it is difficult to monitor timely under disaster situation. Taking advantage of the developed network and sensor technology, it is required to monitor remote locations automatically.
Exposition of the Solution
Deploy the monitoring stations to points where high disaster risk or need environment observation. The monitoring stations take pictures of the points and measure some parameters(water level, meteorological data, landslide and so on) periodically. The pictures and data are sent through network(Mobile phone, Internet or radio) to the server on cloud.
By accessing the cloud server, you can monitor the status of the remote location. If the data exceeds the threshold value, warning mail is sent automatically. The system helps early detection of disaster sign.
Achievements of Examples
・Flood monitoring system for local municipals (Japan)
・Flood monitoring system for Meghna river upper basin (Bangladesh)
・Flood monitoring system for Laguna lake basin (The Philippines)
・Flood monitoring system for Parana state (Brasil)
Corporate Profile
Sorimachi Shoji Building 6F, 1-3-5 Taito, Taito-ku, Tokyo, 110-0016, Japan
Tel. : +81-3-5246-4531
E-mail : global_supportetrust.ne.jp