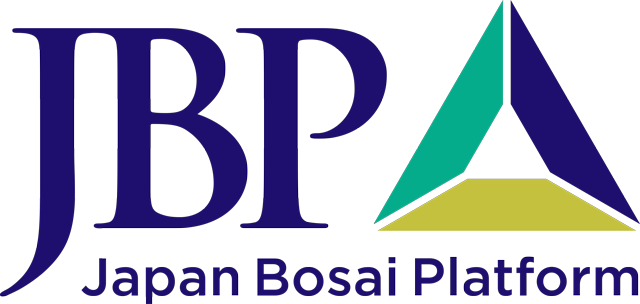 Bosai Solution ID : JBP00060

WILL Mixing Method
Soil Mixing Technology showing high-performance mounted on conventional excavator
Advantages
High mixing performance by special mixing blades (Ribbon Screw)
Easy installtion even to stiff and hard ground by assisting device (Boomerang Blade)
High-performance control system including track navigation

Solution Illustrated
Special mixing blades (Ribbon Screw)
making mixed soil rocked in 3 dimension
providing highly efficient mixing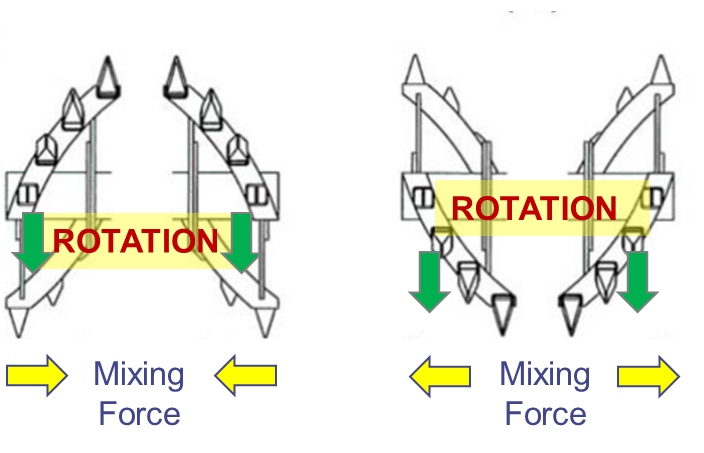 Special device (Boomerang Blade)
helping it drive in hard ground.
High-performance control system
Providing operator friendly monitoring
Providing highly reliable quality control
Navigation system
Low environmental impact
vibration, noise and ground displacement
Conventional excavator
providing easy and prompt mobilization
assuring safety
Background
River bank on alluvial ground has higher potential of serious failure during and after earthquake. The failure is caused not only by soft ground but by liquefaction.

Ground replacement or cement soil mixing may be preferred as suitable measure because soft soil bearing silt and clay refuse compaction procedure like Sand compaction piles.

The Tohoku earthquake has realized that Tsunami attacks easily eroded the foundation of sea dike. It is necessary to reinforce the foundation to prepend the erosion. The foundation of river bank also need such reinforcement during flood.

On the other hand, large piling machine usually utilized in deep soil mixing faces to difficulties to apply to recovering work after failure of river dike and embankment after earthquake.
Exposition of the Solution
WILL Mixing has higher performance and productivity comparing with other deep soil mixing due to utilizing conventional excavator. Treatment depth commonly ranges to 10m deep although the maximum depth is to 13m.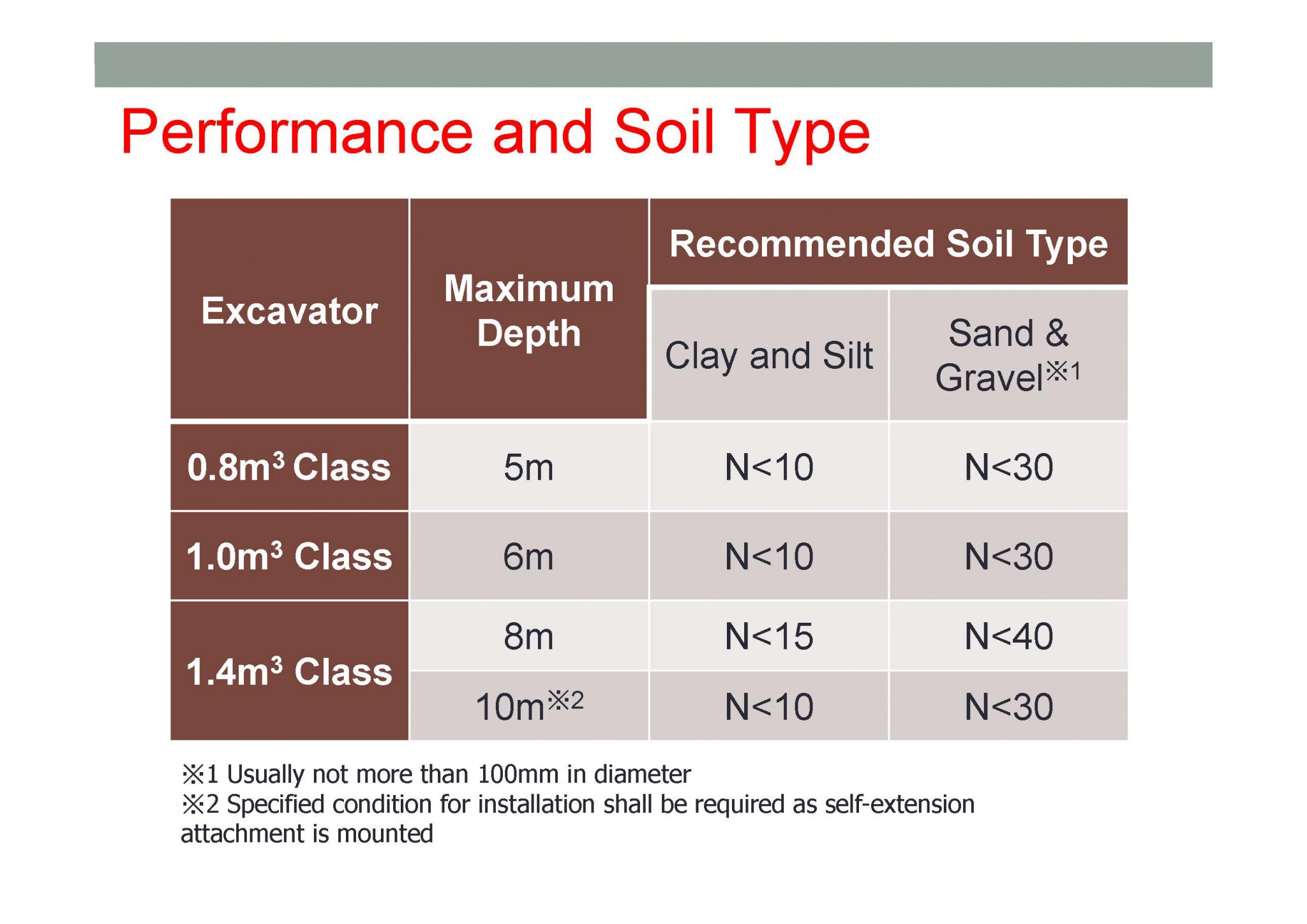 Remediation of foundation under river dike usually requires soil mixing to 10m deep and prefers WILL Mixing because the project favours simple and prompt preparation of working platform. High mixing performance produce reliable soil mixing even in inhomogeneous and gravel-bearing ground. Also Will Mixing provides various alignment including block treatment and lattice treatment.

Investigations about erosion of sea dike foundation demonstrates efficiency of WILL Mixing at foundation of revetment. High mixing performance guarantees uniform and hard soil mixing block as foundation.

Performance in accessibility is crucial to recovery work. WILL Mixing on conventional excavator assures short assembling and installation of soil mixing even on slope and/or on uneven platform.
Achievements of Examples
Mitigation of the foundation of failed river bank to prevend liquefaction


Recovering work after failure of rail embankment due to erthquake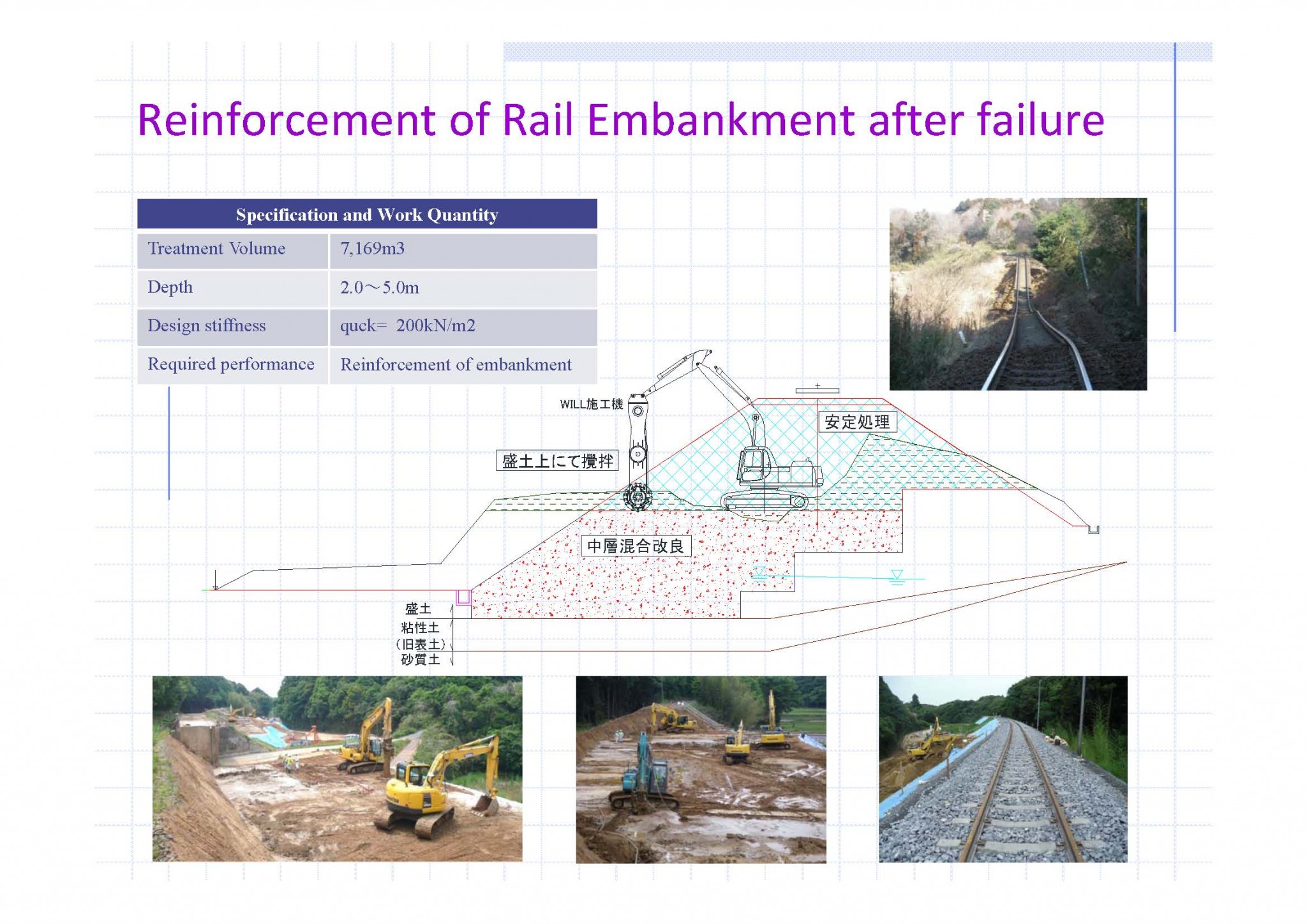 Stabilization of mining tail after earthquake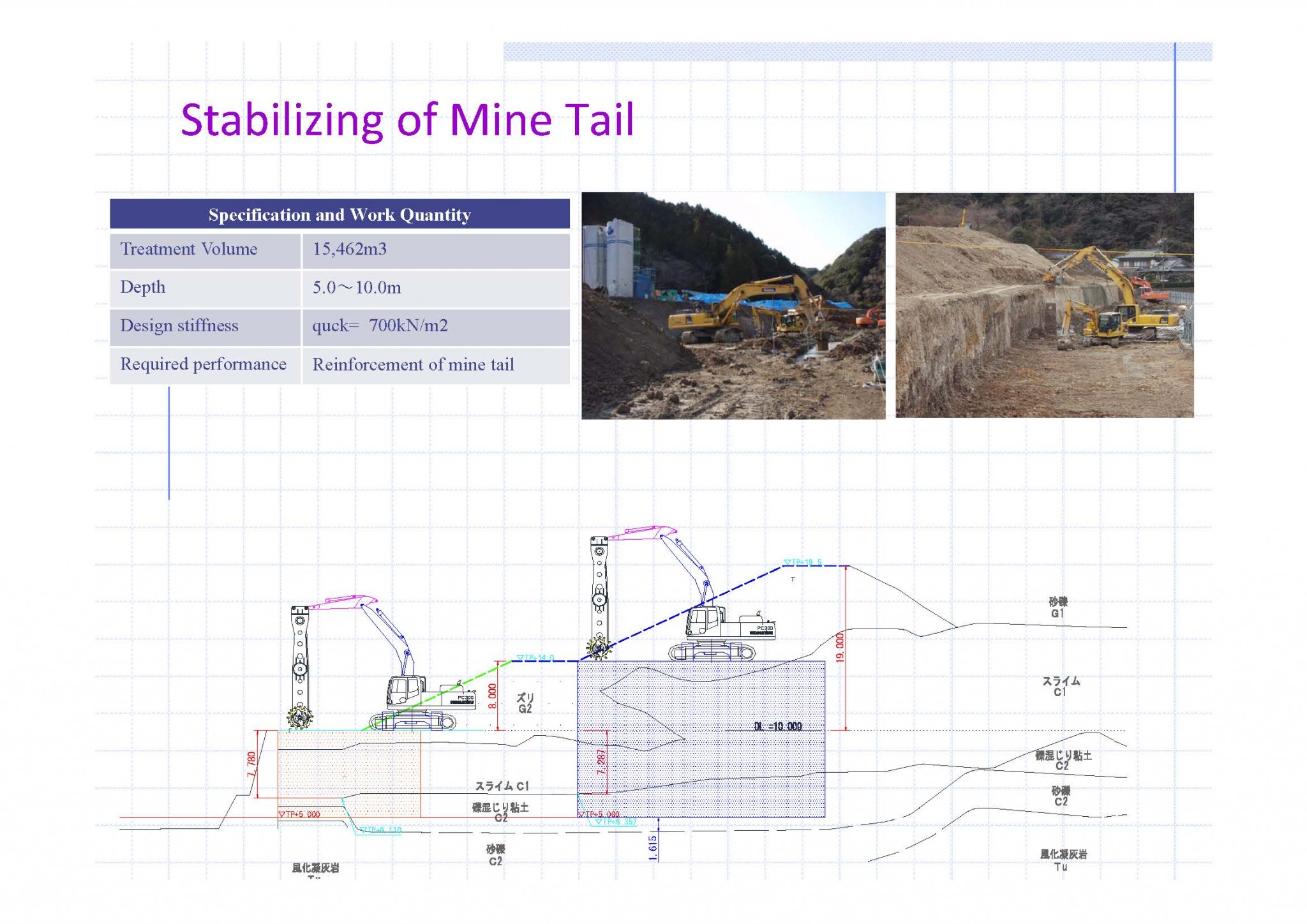 Lattice treatement against to liquefaction for facilities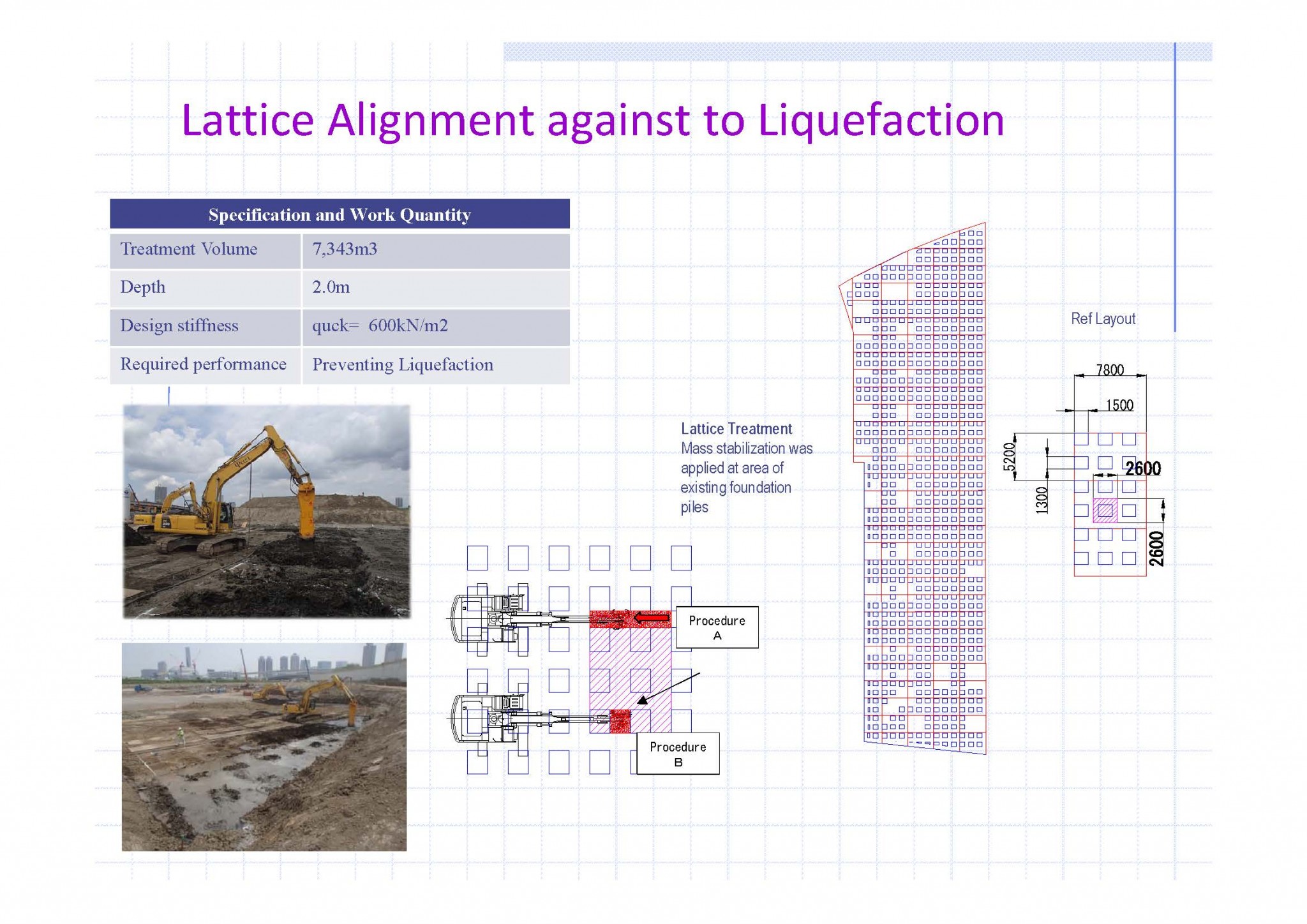 Foundation of plant facilities in overseas project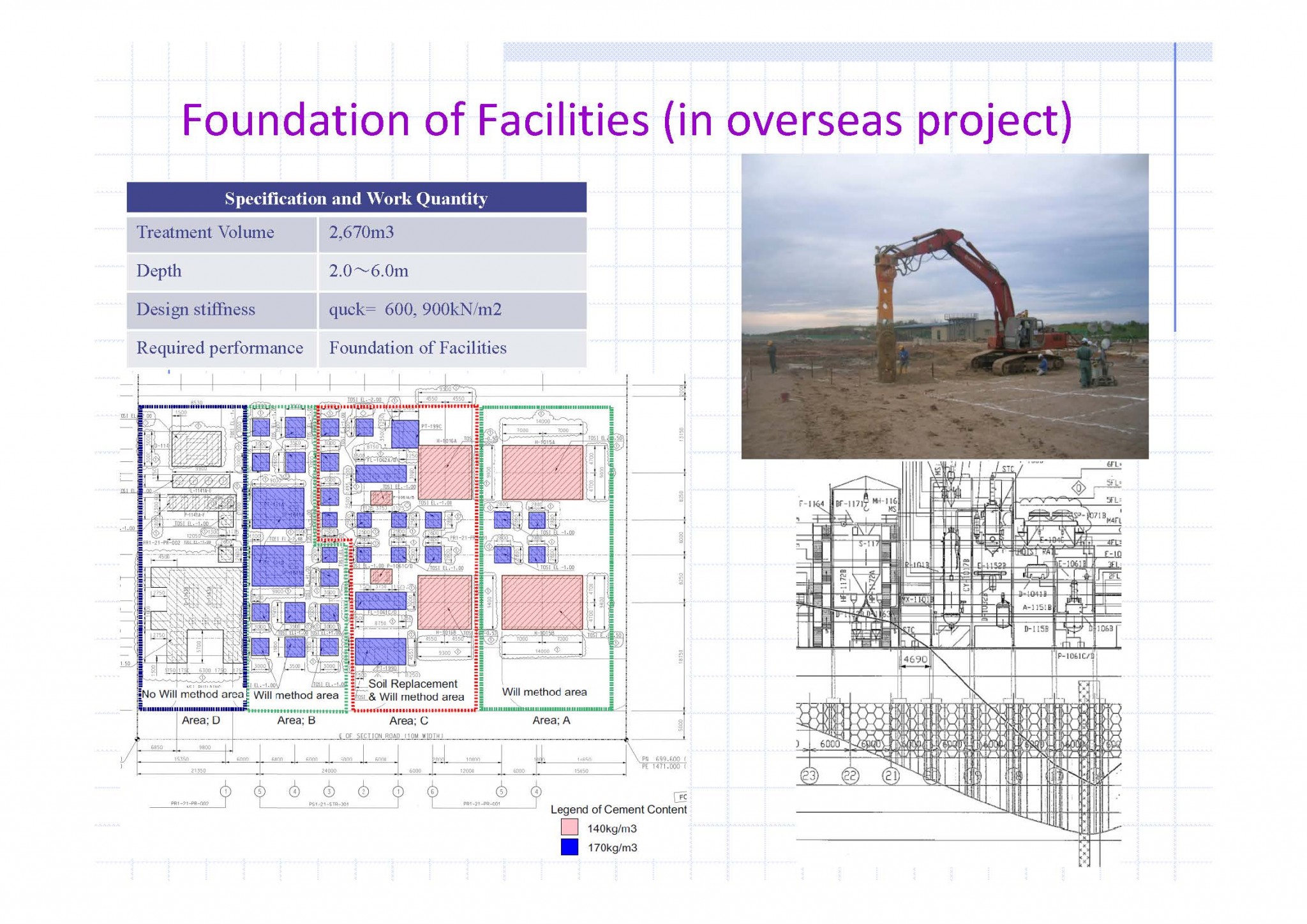 Preventing of Tsunami erosion to foundation of sea dike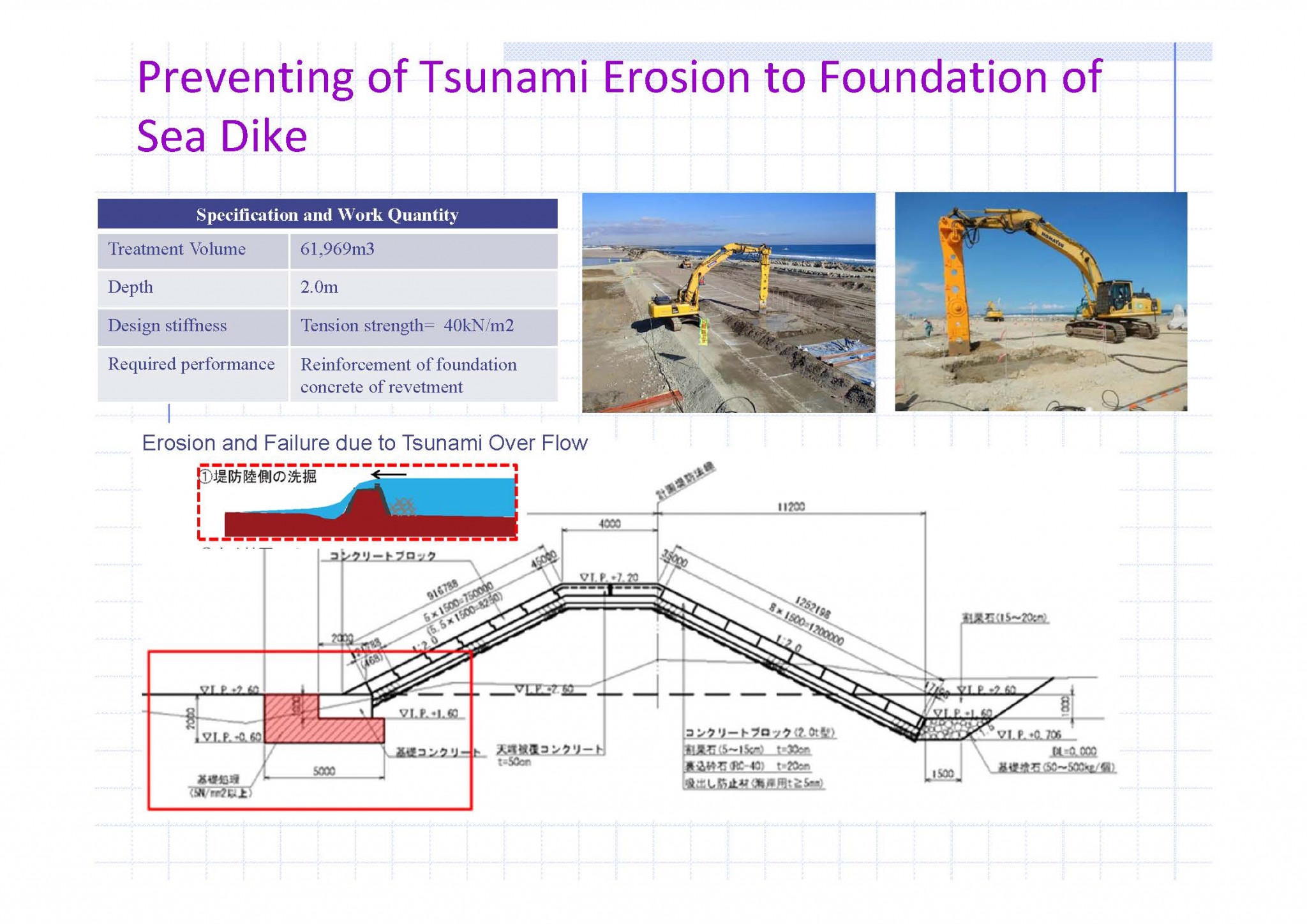 Corporate Profile
7F Yanagibashi First Building, 2-19-6 Yanagibashi, Taito-ku, Tokyo 111-0052, Japan
Tel. : +81-3-5825-3704
E-mail : salessanshin-corp.co.jp