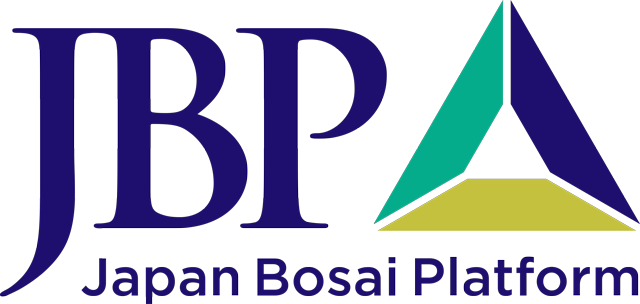 Bosai Solution ID : JBP00059

Dam Control Management System
Achieve a consistent system that covers the information collection/prosessing from the observation equipment, the discharge alerting.
Advantages
In order to achieve a safety, assured and rational Dam control, the Dam Control Management System executes observation and discharge control for 24 hours a day, every day in accordance with the standard specification issued by the Ministry of Land, Infrastructure, Transport and Tourism. Fujitsu has been involved a consistent system that covers the observation facilities, processing and discharge warning.
Solution Illustrated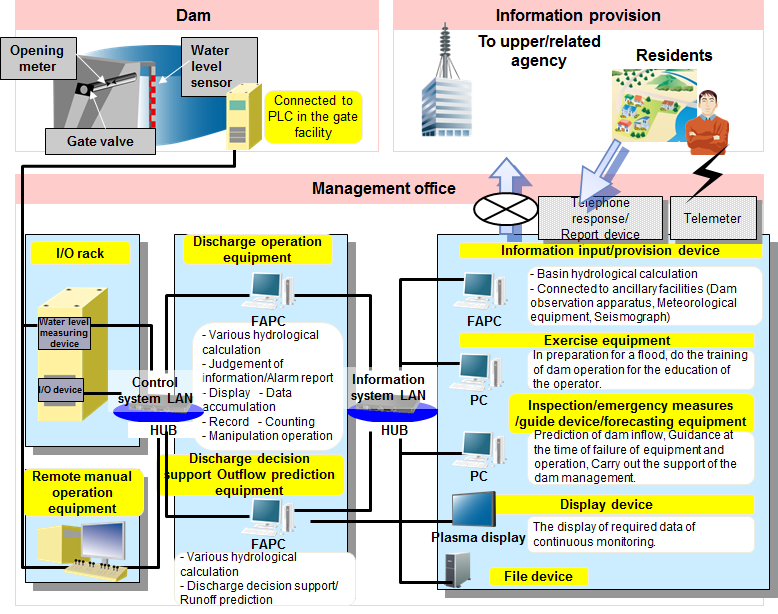 Background
Due to the natural environmental changes in recent years, it has become important to take measures to natural disasters such as frequent occurrence of abnormally heavy rain. The dam management is to properly manage and control the water situation of the dam lake, make effective use of disaster management and water resources. It is necessary to develop a safe and secure social infrastructure by the dam management.
Exposition of the Solution
[Objective]
When it rains by a typhoon approaching or the rainy season, there is a risk of disaster such as flooding in the rivers. The dam management system perceives a rainfall state, the water volume flowing into the dam, the water storage levels, and prevents a flooding disaster from occurring by properly discharged from the gate.

[Function]
The Dam Control Management System is composed by the measured data remote collection unit, PC and so on. It collects the observation information such as water-levels, rainfall, then carry out the processing and analysis to support the flow rate prediction, and run the appropriate discharge by opening and closing operation of the gate. Additionally it can be issue the discharge warning to the downstream region.
Achievements of Examples
Ministry of Land, Infrastructure, Transport and Tourism Municipalities, Water Resources Development Public Corporation, An electric power company
Corporate Profile
Shiodome City Center, 5-2, Higashi-shimbashi 1-chome, Minato-ku,Tokyo 105-7123, Japan
Tel. : +81-3-6252-2534
E-mail : y.kasamafujitsu.com