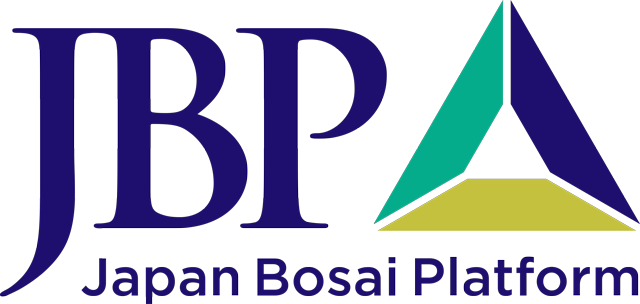 Bosai Solution ID : JBP00055

River Information System
Collection, processing and provide the information necessary to river management from upstream to the bottom basin.
Advantages
River Information System collects, analyzes, and provides information on water level, quality and rain fall.
By illustrating the various types of information in one page, quickly perform an initial in the event of a disaster and support the disaster reduction measures.
Solution Illustrated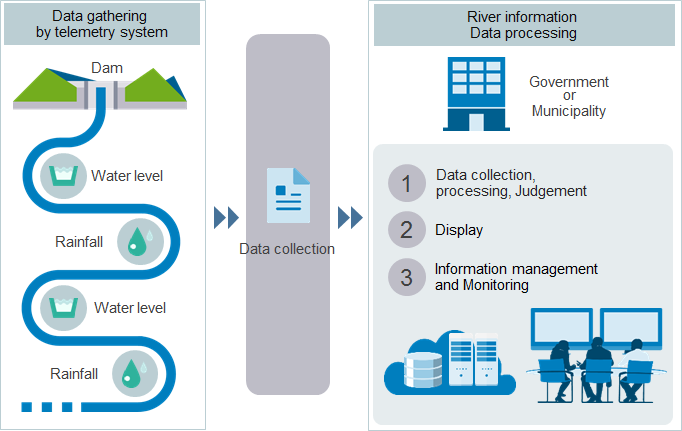 Background
Water resources are indispensable to our lives, but floods caused by water resources bring dameges to us. So, we need to make effective plans for river management. In order to make the river management plan, we need to collect hydrological data, such as water level, quality, and rain fall. In additon, water level data is very important for flood disaster management.
Exposition of the Solution
1. Storing hydrogical data in the medium-to-long-term, to make an effective river management plan
2. Automatic detection of flood, heavy rain, and water pollution which enables effective response to disasters
Achievements of Examples
MLIT(Ministry of Land, Infrastructure, Transport and Tourism), Prefecture
Corporate Profile
Shiodome City Center, 5-2, Higashi-shimbashi 1-chome, Minato-ku,Tokyo 105-7123, Japan
Tel. : +81-3-6252-2534
E-mail : y.kasamafujitsu.com