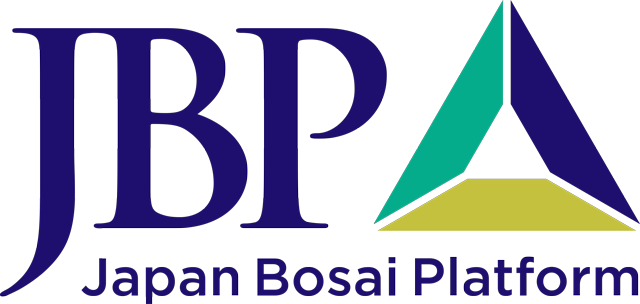 Bosai Solution ID : JBP00041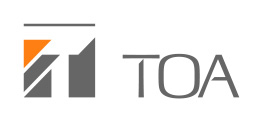 Horn Array speaker system
Voice Evacuation PA system
Advantages
Our unique technology "Voice directivity" is able to focus and deliver evacuation messages in where disasters like Tsunami, flood and landslide are foreseen. In addition, TOA provides the sound systems which deliver the effective information for the necessary place while avoiding the noise problems in the city area.
Solution Illustrated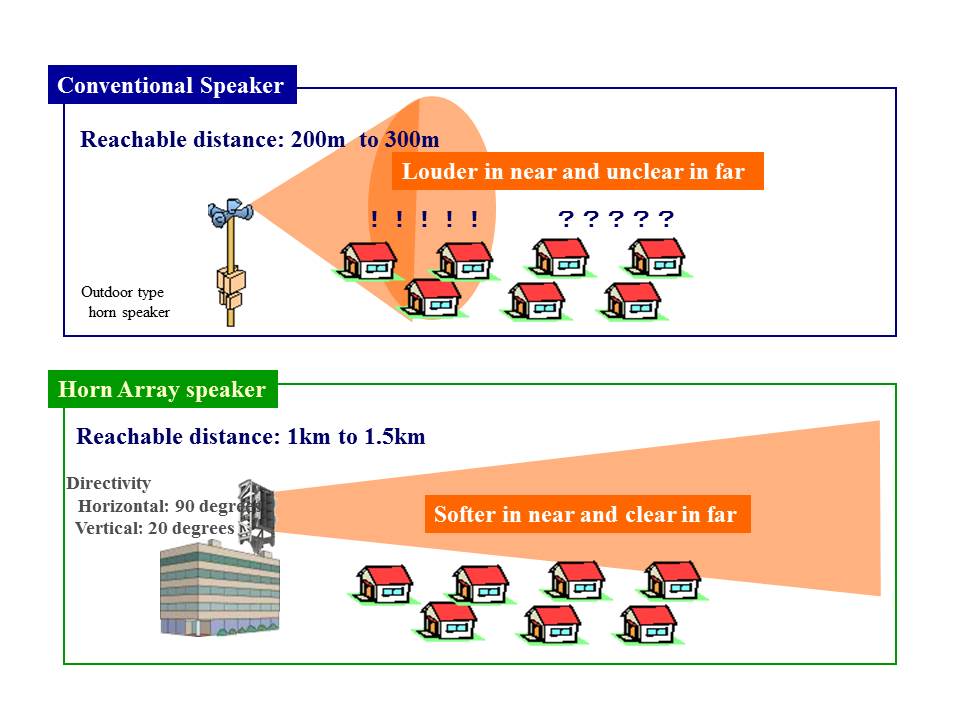 Background
In the Great East Japan Earthquake in 2011, hundreds of emergency radio systems equipped with loudspeakers on poles are flooded and collapsed due to Tsunami deserter. Then communication from government offices to residents ware cut off.
In order to overcome such situation, the public announcement system which is able to reach further distance than conventional systems ware required.
Exposition of the Solution
* Horn Array speaker system employed Line Array technology that multiple loudspeakers are set on a vertical line. Thanks to the technology, it is possible to deliver audio messages to longer distance in outdoor envelopment.
* Audio messages from Horn Array speaker system are reachable to 2 to 3 times father than conventional speaker system.
* Sound intelligibility though the emergency radio system shall be improved with equalizer function.
Achievements of Examples
Installation profiles of Horn Array speaker system
Kutchan in Hokkaido
Ogata in Akita
Sendai in Miyagi
Asahi in Chiba
Koto in Tokyo
and other numbers of municipalities.

Other References
https://youtu.be/MXEleiJkK0M
http://www.toa.co.jp/products/hornarrayspeaker/video/movie_03.htm
Corporate Profile
7-2-1 Minatojima-Nakamachi, Chuo-ku, Kobe, Hyogo 650-0046, Japan
Tel. : +81-78-303-5660
E-mail : takahashi_yasuyukitoa.co.jp