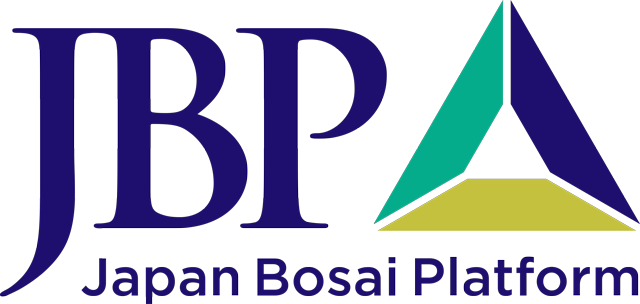 Bosai Solution ID : JBP00105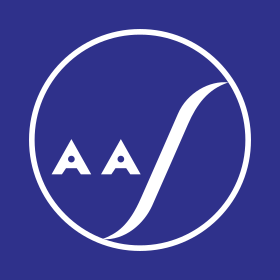 Three Dimensional Model Construction Method for the Bridge Maintenance
Bridge model constructed by the photos taken by UAV
Advantages
The UAV equipped with Visual SLAM made it possible to shoot the entire bridge including the inside of the bridge.A three-dimensional bridge model is constructed by using the photographs taken by UAV and the abnormality and damage of the bridge are accurately recorded by using the bridge inspection record system.
Solution Illustrated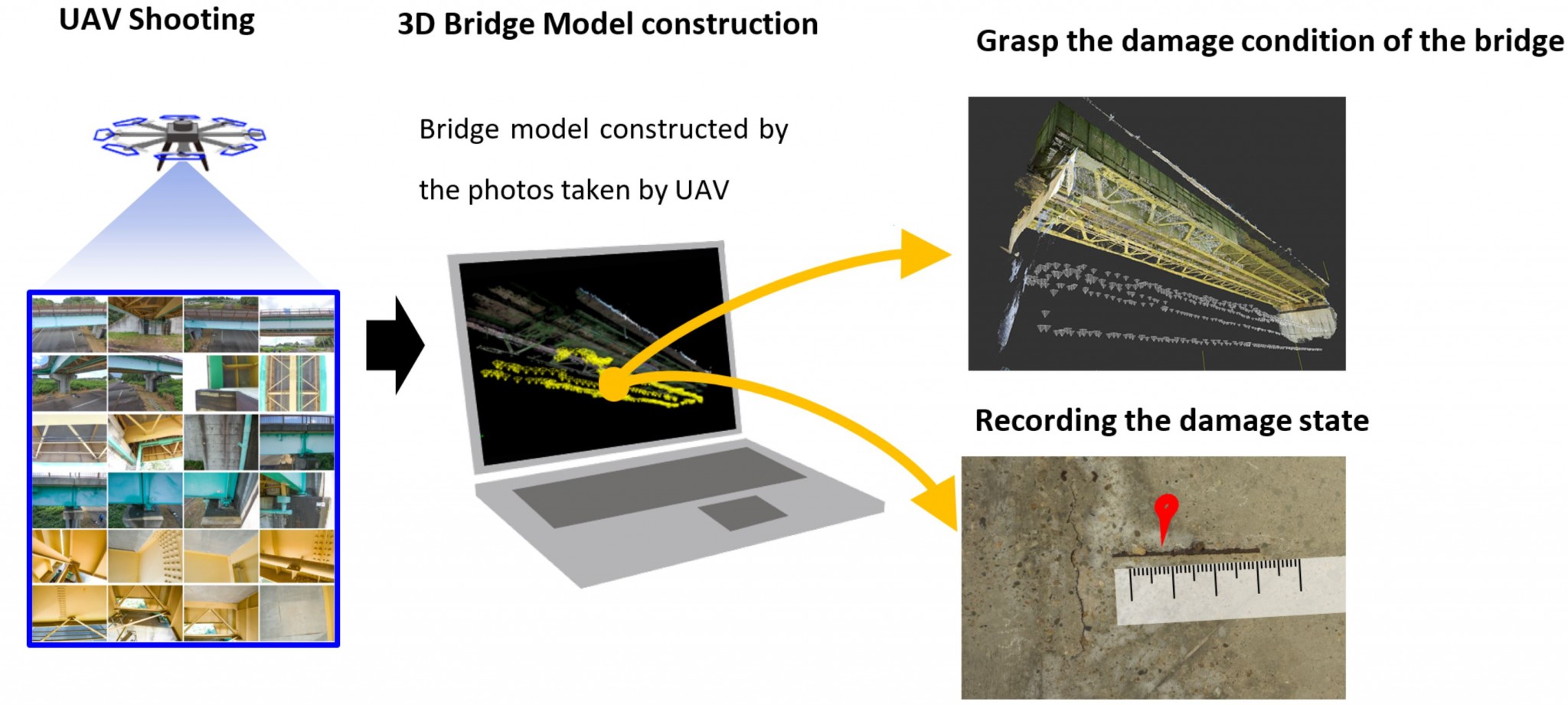 Background
In Japan, large-scale disasters such as earthquakes and floods occur frequently. As a result, a minor to significant failure of the road and bridge may occur and hence the emergency inspection in the event of the disaster is necessary. In order to accurately grasp the accurate failure state of the bridge after the disaster, 3D model constructed at the time of the regular inspection will be used.
Exposition of the Solution
1. 3D model Bridge Construction Method during normal conditions
1) Shooting Method for the bridge using UAV

2) 3D model Bridge Construction Method by sfM processing

2. Bridge inspection record system
1) Damage Confirmation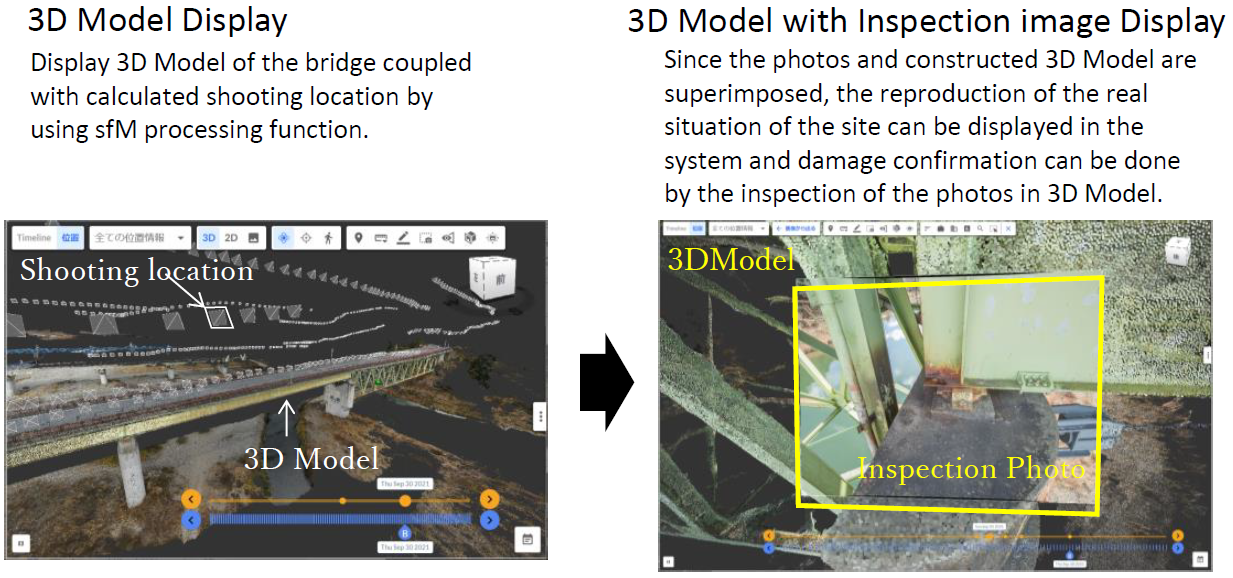 2) Recording Damage Information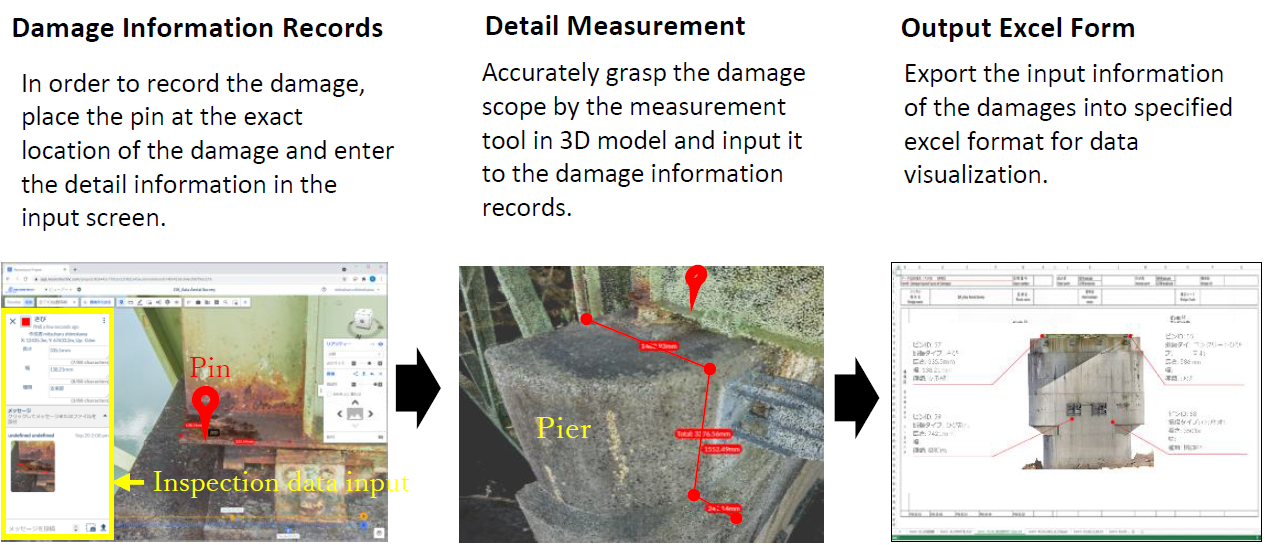 Achievements of Examples
UAV driven Bridge Inspection Technology Verification in Japan
Corporate Profile
Shinyuri 21 Building 3F, 1-2-2 Manpukuji, Asao-ku, Kawasaki-shi, Kanagawa Prefecture 215-0004, Japan
Tel. : +81-44-969-7510
E-mail : serviceajiko.co.jp