《Member Companies' Topic》ISHIGAKI COMPANY, LTD., FB page for "Full speed at any water Level Horizontal Submersible Pump FLOOD BUSTER" is now open!
JBP introduces various
Bosai
Solutions of JBP member companies.
Today, we introduce
ISHIGAKI Company
's newly launched Facebook page of
"FLOOD BUSTER"
which is a powerful horizontal submersible pump for pump gates to manage and decrease the risks of flood damage.

ISHIGAKI COMPANY, LTD.
, founded in 1958 in Sakaide City, Kagawa Prefecture, is a plant engineering manufacturer that supports infrastructure and industry.
With its corporate philosophy of "Trusted technology," Ishigaki has provided the world with numerous technologies that protect and support water, such as dewatering equipment, filtration equipment, and pumps.
We have created a Facebook page for the
FLOOD BUSTER
, full speed at any water level horizontal submersible pump developed in 2015.
We will post various information about the product, so please visit the page.
FLOOD BUSTER
Facebook page
https://www.facebook.com/ishigaki.pump





FLOOD BUSTER
FLOOD BUSTER is a horizontal submersible pump suitable for pump gates which is a type of pumping stations. The advantage is that it can be operated at full speed at any water level. Since FLOOD BUSTER can start operation from a lower water level than conventional pumps, it has a large margin for overflow in the waterway and reduces the risk of inundation damage due to sudden inflow.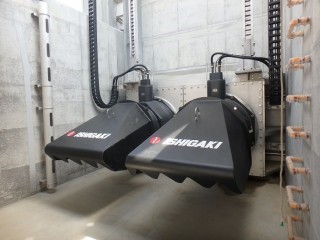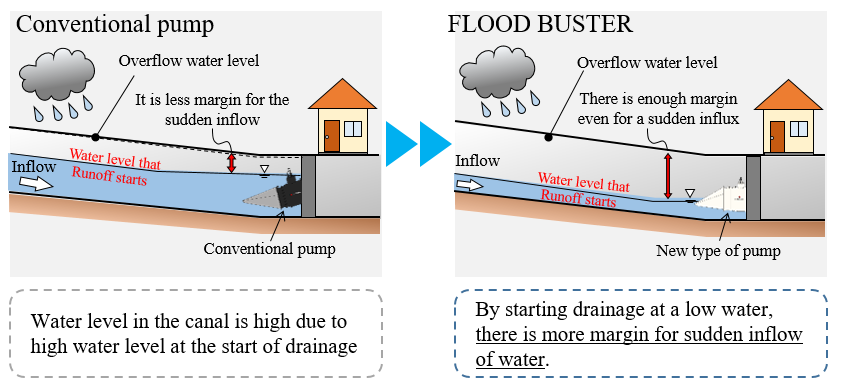 Pump Gate

Pump gates are a type of pumping stations. It is a drainage facility that integrates pumps and a gate. Most of the pump gate equipment can be installed in waterways, so it can be constructed on less than 20% of the land area of a conventional pumping station. In addition, it can be constructed at a lower cost than conventional pumping stations, and the construction period can be shortened.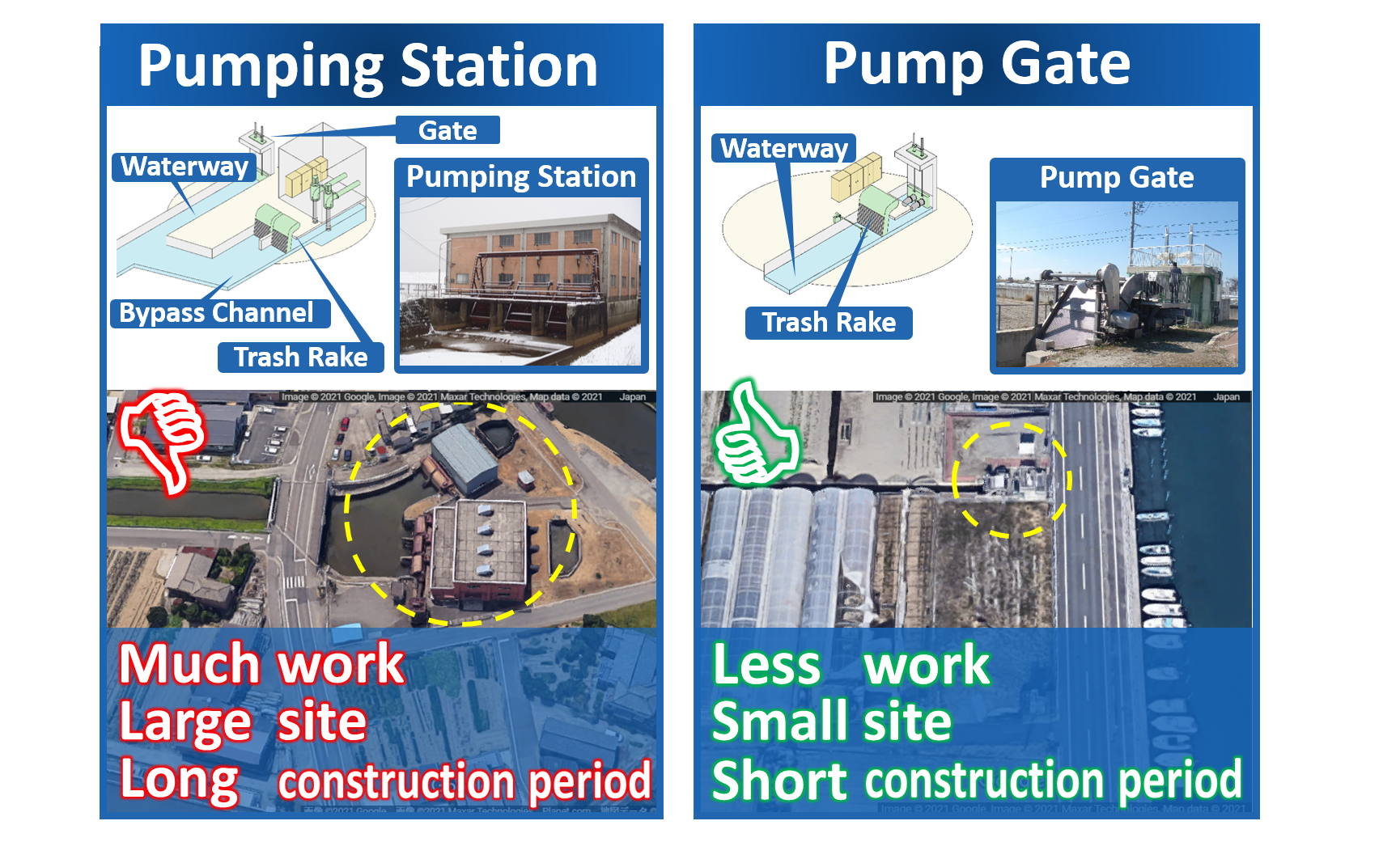 ISHIGAKI COMPANY, LTD.


Feel free to contact us

kentaro.fukumori@ishigaki.co.jp
yu.kurita@ishigaki.co.jp

Introduction of ISHIGAKI COMPANY, LTD.
https://www.bosai-jp.org/en/member/detail/134