JBP Member ID : M0005 Executive Member
NIPPON STEEL METAL PRODUCTS CO.,LTD.

Holistic Solution Provider utilizing steel material
Nippon Steel Metal Products Co.,Ltd., as the core member of Nippon Steel Corp. Group, is the leading manufacturer in the field of cold roll formed Steel products. We have developed a high degree of expertise in the application of these products in the construction and civil engineering fields, and especially dedicated to introducing our superior sediment disaster countermeasure products in overseas market.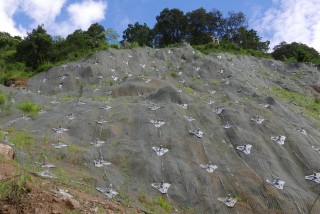 Industrial Classification / Corporate Specialty in the Classification
Manufacturer
Manufacturer of Cold Roll Forming Products
Bosai Speciality
Major Bosai Solutions
Slope failure prevention
Land slide prevention
Rock fall prevention
Open type Sabo dam
Close type Sabo dam
Tsunami Evacuation Tower
Corporate Profile
NIPPON STEEL METAL PRODUCTS CO.,LTD.
Akihabara UDX 13F, Sotokanda 4-14-1, Chiyoda-ku, Tokyo, Japan 101-0021
Tel. : +81-3-6625-6260
E-mail : skajins-kenzai.co.jp
Date of Establishment : 20th April, 1973
Capital : 5,912 million Japanese Yen
Numbers of Employees : 1,333 / as of 31 March, 2018
Countries of Office Location :
Japan, China, Republic of China, Vietnam
Last update: 05 September, 2019