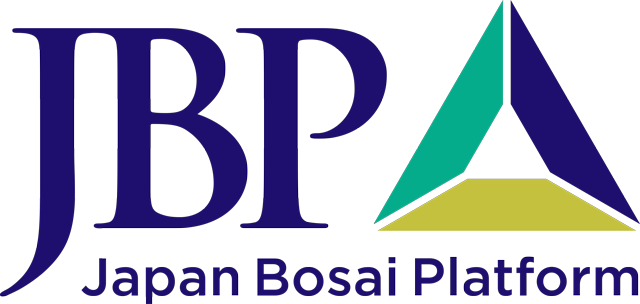 Bosai Solution ID : JBP00068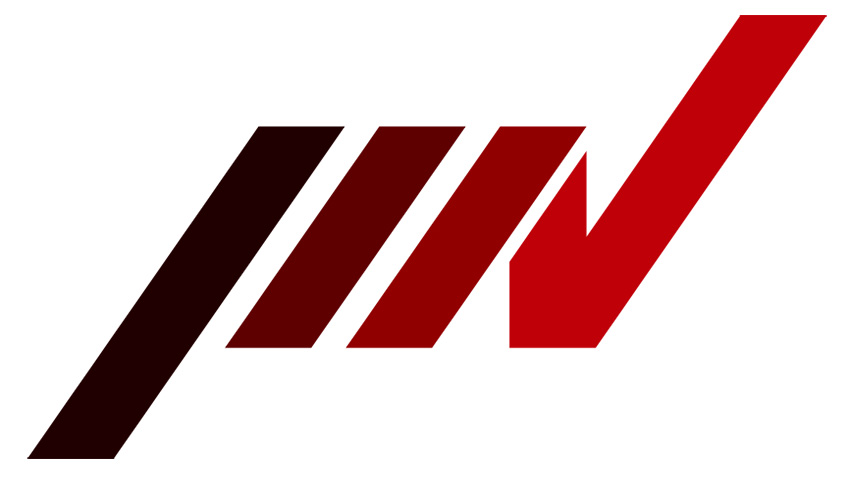 IMV Seismic and Health Monitoring System
"PROTECT" from second disaster, and "MONITOR" health of constructions
Advantages
【Seismic Monitoring System】
Detect earthquake happens, output alarm for evacuation, and stop operation of machinery and facility. Also controlling alarm level with intensity and it makes possible to operate only on necessary occasion.
【Long period vibration monitoring system】
A new acceleration sensor mobile supports enhanced applications, including measurement of long-period ground motion and health monitoring of large structures.
Solution Illustrated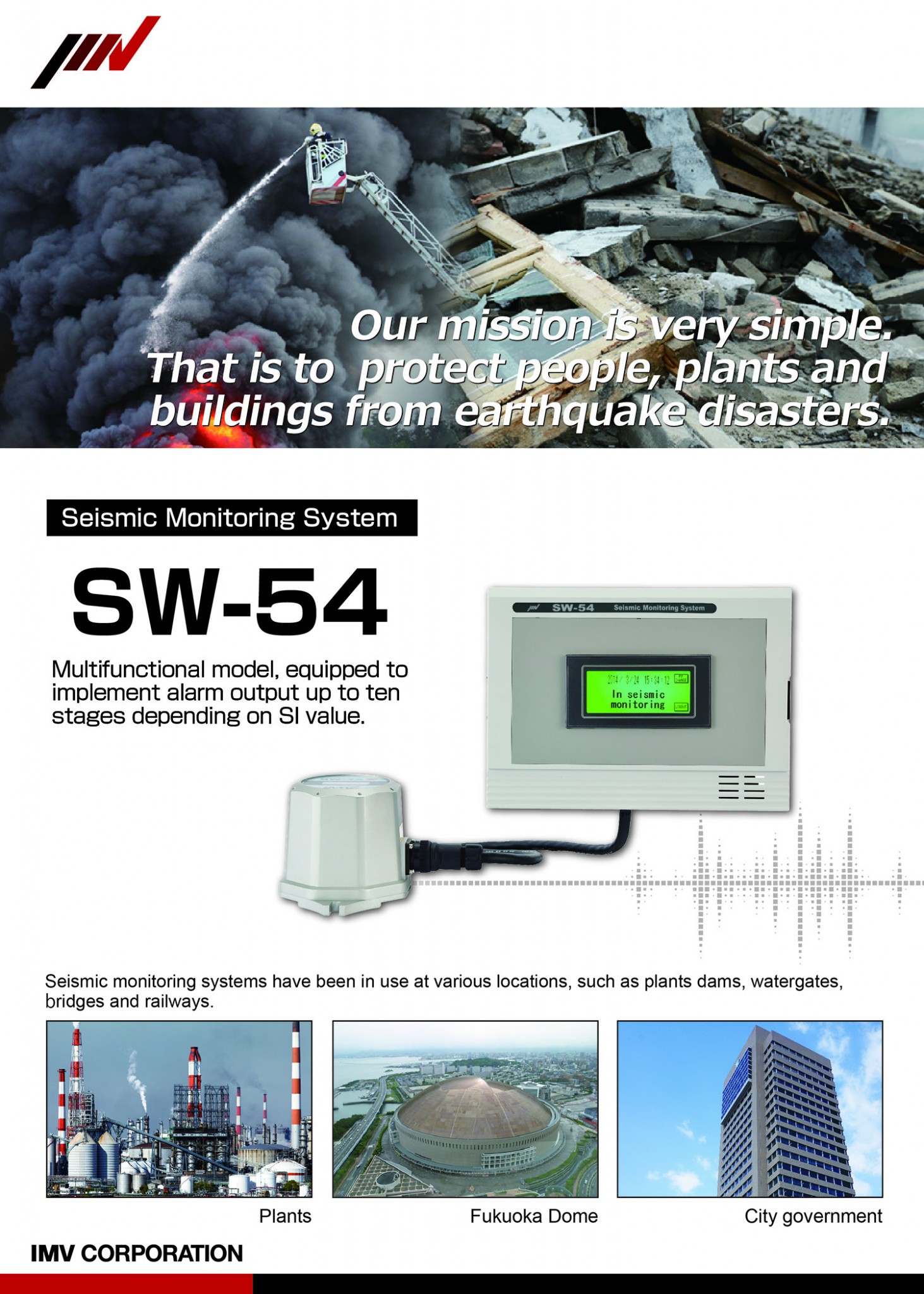 Background
Giving evacuation instructions and stopping the facilities in the event of an earthquake have been mostly human-operated, which often resulted in inadequate response to the disasters. Also, the conventional drop-ball type seismographs do not allow the sensitivity settings to be changed after installation. Therefore, the false alarm and/or detection failure have been inevitable at some level. In addition, since the accurate seismograph equipped with the oscillatory waveform recording function requires specialized agencies for its operation, the visual check at the actual site was the only way to assess the detailed situation. Therefore, the development of a new digital seismograph that is robust and easy to handle is needed to solve those existing issues listed above.
Exposition of the Solution
[Seismic Monitoring System]
It makes prompt announcements to the area and vicinity, conduct safety shutdown of the equipment, and shut off gas and water valves on detecting the earthquake in order to limit the damage and prevent the secondary disasters.
http://www.imv.co.jp/e/products/seismometer/watch/tm0013/

[Long period vibration monitoring system]
Assess the situations at normal times and post-disaster by checking the seismic isolation or seismic resistance of the large structures, and recording vibration waveforms caused by the earthquake or other factors.
http://www.imv.co.jp/e/products/seismometer/watch/hm0013/
Achievements of Examples
[Seismic Monitoring System]
Semiconductor factory: Shut off gas supply. Evacuation warning.
Water reservoir: Shut off clean water valves. (Prevention of clean water leakage).
Chemical plant: Shut off valves. Evacuation warning.
Paper mill: Shut off valves. (Prevention of chemical substance leakage).
Power plant: Evacuation warning. Protection of equipments (manually).
Steel plant: Furnace control. Shut off valves.
Office building: Evacuation warning. Boiler control.
Public facility: Evacuation warning.
Information Communication: Server protection.
Airport: Shut off valves. (Fuel storage tank).
Amusement park: Safety shutdown of the rides. Evacuation warning.

[Long period vibration monitoring system]
Building: Health monitoring of building structure.
Bridge: Understand the scour of bridge pier.(The Support Stiffness of Pillar).
Dam: Recording motion/status.
Public Facility (city hall building): Recording the effects of seismic isolation structure.
Corporate Profile
2-6-10 Takejima, Nishiyodogawa-ku, Osaka, 555-0011, Japan
Tel. : +81-6-6478-2565
E-mail : infomes-fimv.co.jp