Presentation at the 27th World Road Congress in Prague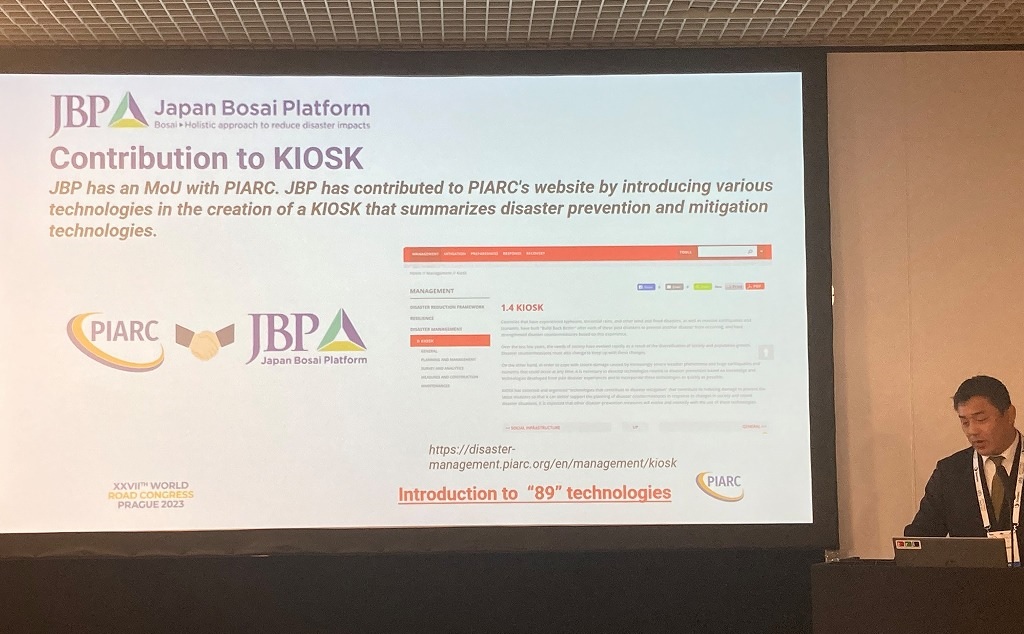 The 27th World Road Congress (Prague Congress) organized by PIARC was held in Prague, Czech Republic from October 2 to October 6, PIARC is the oldest non-profit international organization in the field of road and road transport with the objective of promoting and developing international cooperation in the field of roads and road transport.
As you know, PIARC and JBP signed a Memorandum of Understanding (MOU) in January 2023, and in the process of preparing the PIARC Technical Committee 1.5 "Disaster Management Manual", we have been providing information on the latest disaster management technologies and supporting the preparation of a KIOSK that compiles these latest technologies The committee has been supporting the creation of a KIOSK that brings together these latest technologies.
JBP also made a presentation at the workshop on JBP's contribution to the KIOSK. JBP also made a presentation on its contribution to the workshop. (Presenter: Mr. Tauchi, Nippon Koei Co.)
JBP has been thanked by PIARC for its contribution and will continue to strengthen the collaboration with PIARC.
The Disaster Management Manual, which is available at PIARC, can be found at this link (in English). (French and Spanish versions will be available in the future.)
Kiosk | Disaster Management Manual – PIARC
In addition, government organizations, private companies, and groups from around the world involved in road and road transportation introduced their technologies and products at the pavilion exhibition. Twenty-six countries, including Japan, participated in the National Pavilions. In the Japan Pavilion, 38 organizations, including the Japan Highway Association, MLIT, JICA, Tokyo Metropolitan Government, expressway companies, construction consultants including JBP members, general contractors, bridge manufacturers, and pavement companies participated and actively promoted their technologies.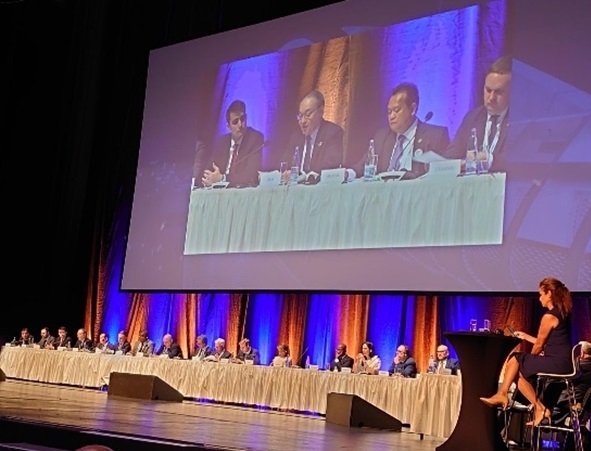 Ministerial Session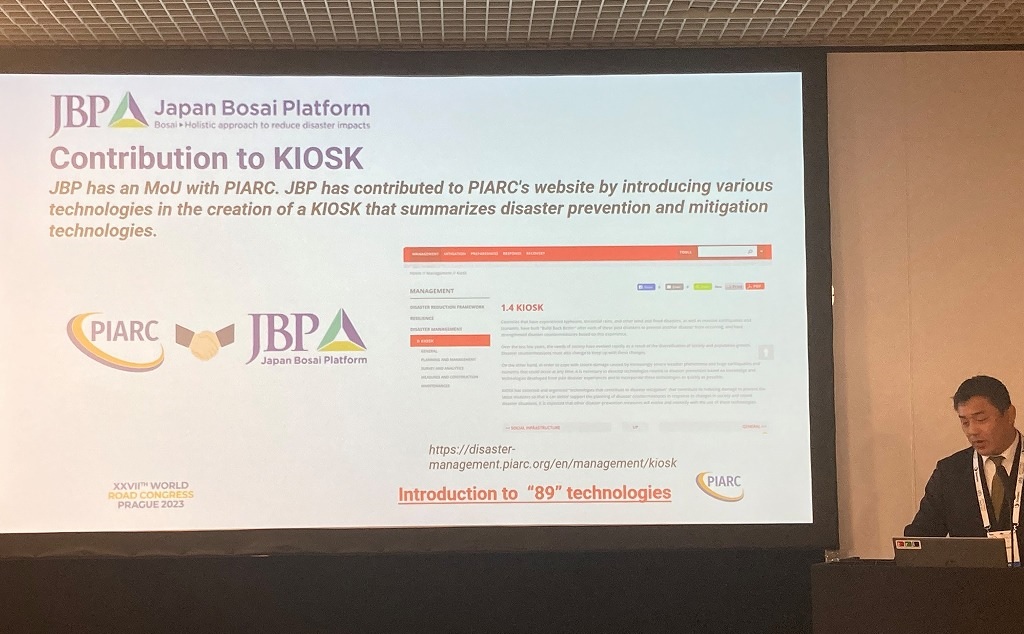 JBP Presentation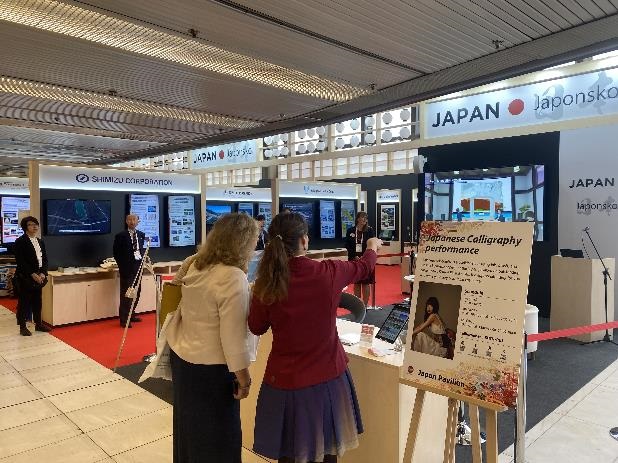 Japan Pavilion 1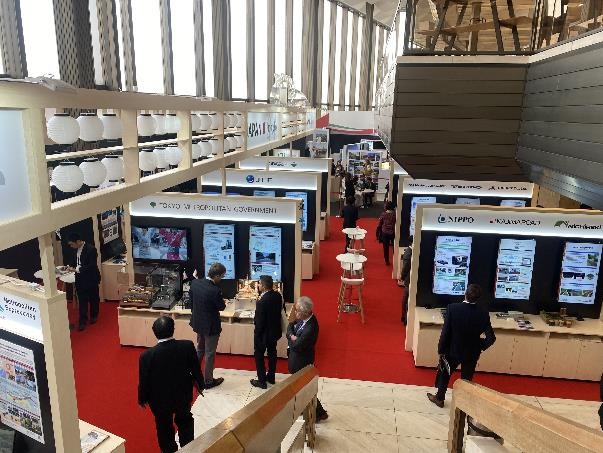 Japan Pavilion 2