President Nishiguchi speaks at ASEAN Disaster Management Week.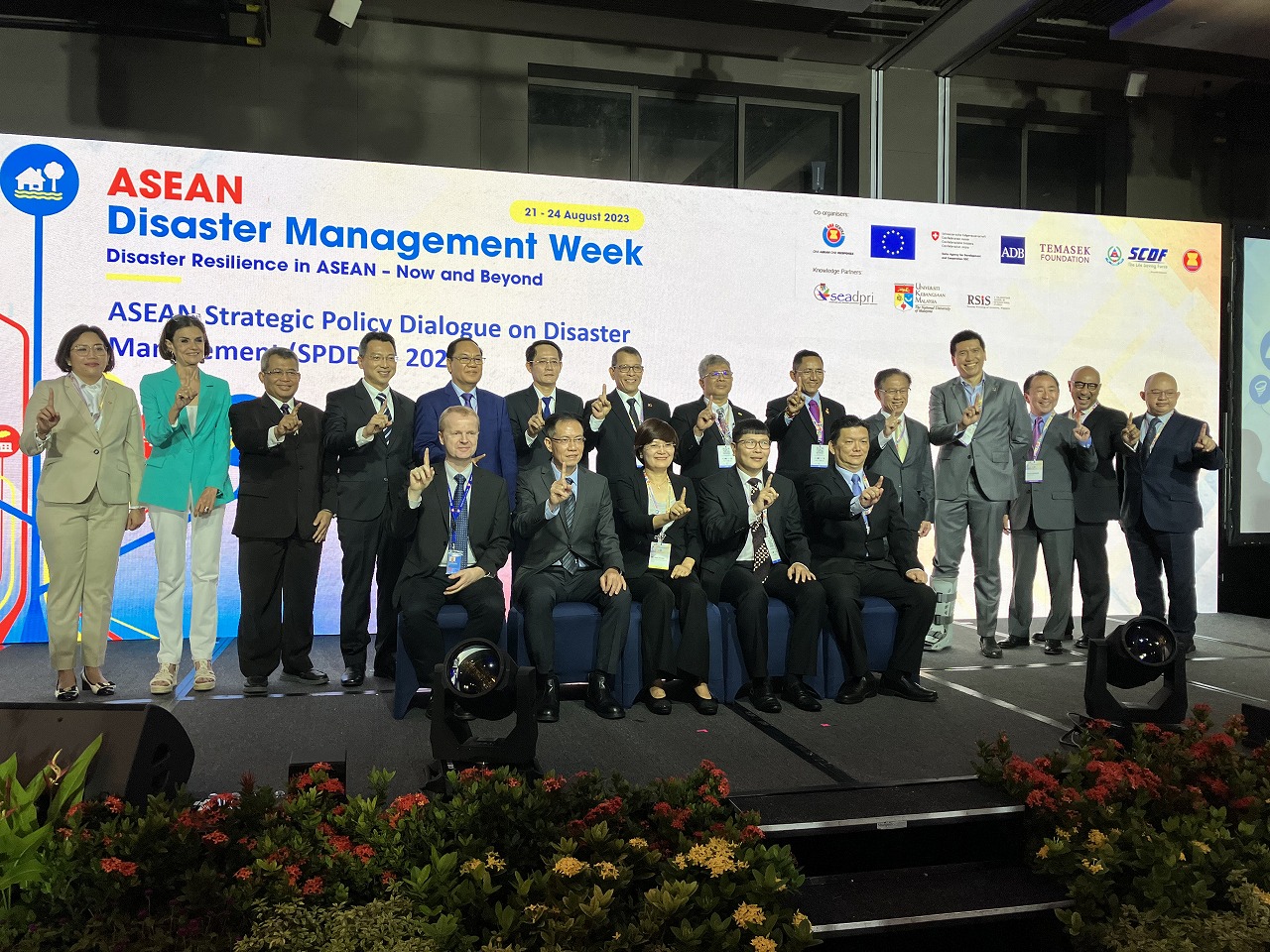 The ASEAN Disaster Management Week was held in Singapore from August 21 to 24.
The main meetings are the ASEAN Disaster Resilience Forum (ADRF), which is held every few years, and the annual ASEAN Strategic Policy Dialogue on Disaster Management (SPDDM).
Mr. Nishiguchi, invited by ASEAN, participated in the high-level discussion session of the SPDDM and spoke passionately about building and developing private-sector relations between ASEAN and Japan in the field of disaster management.
In addition, Mr. Murakami, Counsellor for Disaster Management, Cabinet Office, Government of Japan, spoke at the Public-Private Partnership session held the day before and introduced JBP to the audience.
JBP will continue to actively build and develop relationships with ASEAN in the field of disaster management.