New member company: Kawakin Core-Tech Co., Ltd.
04 September, 2023
Topics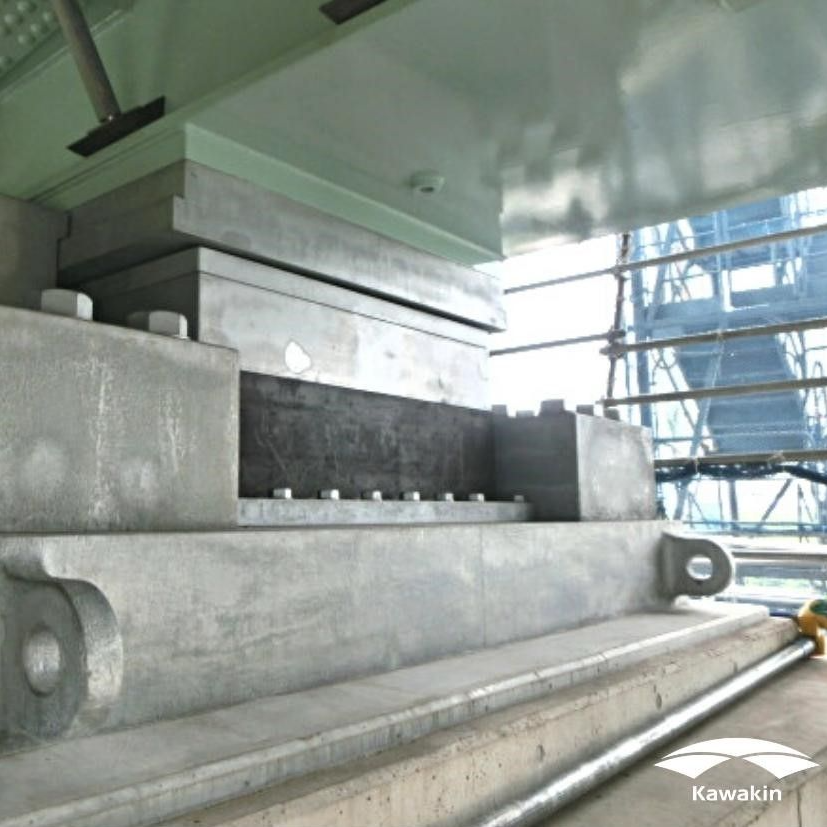 Let us introduce our new member company "
Kawakin Core-Tech Co., Ltd.
".
Please check the introduction of
Kawakin Core-Tech Co., Ltd.
.

We are pleased to announce that Kawakin Core-Tech Co., Ltd. has recently joined the Japan Bosai Platform.

Kawakin Core-Tech Co., Ltd., is a leading Japanese manufacturer of high-end seismic devices such as dampers, seismic isolators, unseating prevention restrainers, structural bearings, and expansion joints for bridges and buildings.

Our company started as a casting company that was established in 1948. Through time, we continued to grow and develop our expertise as a manufacturer of advanced raw materials for cast steel and cast iron and strengthen our business in the design and production of bridge bearings.

Today, Kawakin Core-Tech is a top Japanese manufacturer specializing in developing, designing, and manufacturing high-end engineering solutions for bridges and buildings, as well as a leading company in the metal casting industry.
Our seismic isolators, dampers, and other seismic products and technologies safeguard people, bridges, and buildings from the devastation caused by major earthquakes.

Kawakin's technology can be seen on most of Japan's major Japanese cable-stayed and suspension bridges.
Our products also protect many high-profile infrastructure projects worldwide.

◆Kawakin Core-Tech Co., Ltd.
Website
kawakinct.co.jp/English

LinkedIn
https://www.linkedin.com/company/kawakin-core-tech-co-ltd

Facebook
https://www.facebook.com/KawakinJapan