《Member Companies' Topic》Challenge Co., Ltd., received the "Corporate Disaster Prevention Special Award" in the Disaster Prevention Category of BCAO Award 2021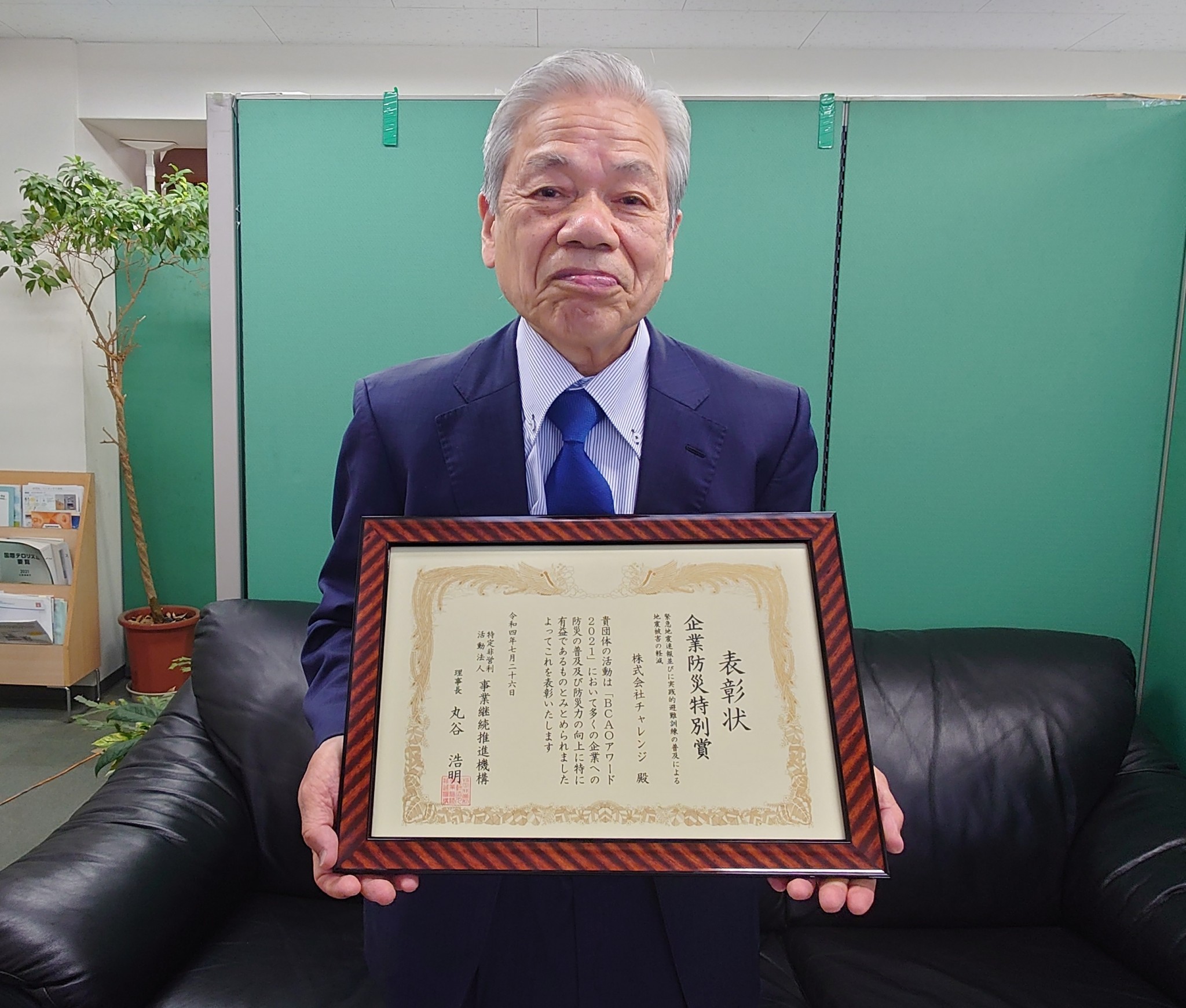 JBP introduces various
Bosai
Solutions of JBP member companies.
Today, we introduce about the activity of
Challenge Co., Ltd.
which deal with seismometers with network and alarm system.

Our company, Challenge Co., Ltd., received the "Corporate Disaster Prevention Special Award" in the Disaster Prevention Category of BCAO Award 2021 which awardees are selected annually by Business Continuity Promotion Organization (BCAO), a Tokyo-based Specified Non-Profit Organization that focused on BCP-related endeavors.

Our initiative titled "Reducing Earthquake Damage by Disseminating Earthquake Early Warnings and Information on Practical Evacuation Drills" was highly evaluated for its disaster mitigation drills in response to domestic Earthquake Early Warnings, introduction of Earthquake Early Warnings for other countries, and dissemination of information on earthquake disaster mitigation education.
https://www.bcao.org/work/06.html
https://www.bcao.org/BCAOaward2021newsrelease.pdf

■ Related Bosai Solution