JBP's "Online Information Exchange Meeting" was held on 21st April, 2022.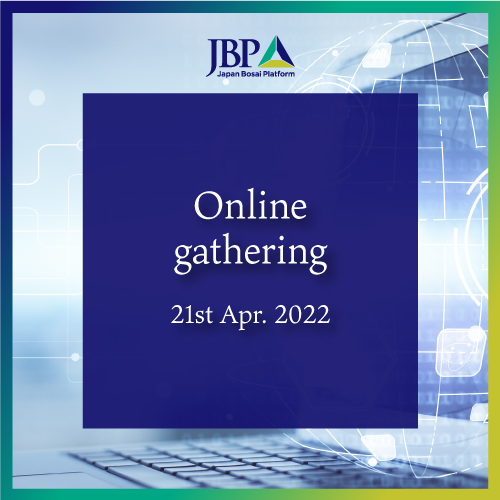 JBP's "Online Information Gathering" was held on 21st April, 2022.

Before the Covid-19 pandemic, JBP used to hold this kind of events three times a year in person. The meeting was well received as a forum where JBP members and people involved in disaster risk reduction in the public and academic sectors could meet and exchange views on the domestic and international deployment of disaster prevention technologies owned by private companies.

The "JBP Online gathering" are scheduled to be held regularly, with the number of presenting ministries and organizations limited to one to three, to provide more frequent and timely information.

The next meeting will be held on 17th May.