《Member Companies' Topic》 Aiming for environment improvements with Portable toilet at Salar de Uyuni!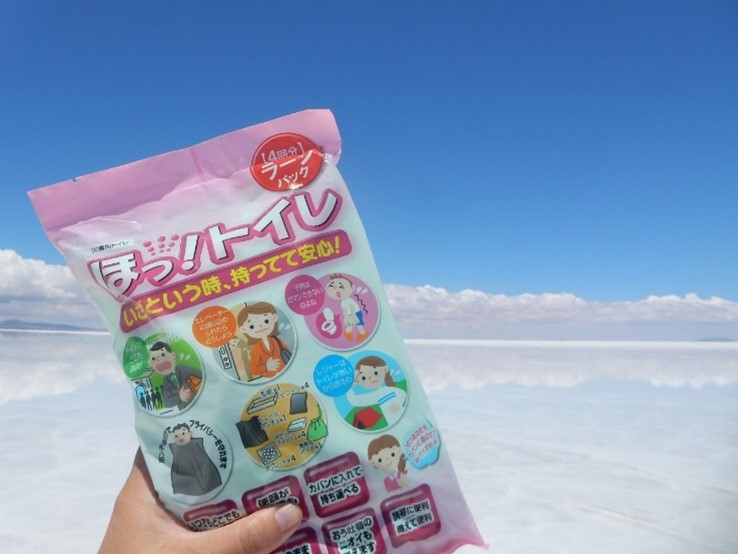 JBP introduces various Bosai Solutions of JBP member companies.
Today, we introduce about the activity of
Excelsior Inc.
which deal with portable toilets called
"Mt. Fuji Toilet"
.

Installing Portable toilets as infrastructure in all around tourist spots
Excelsior, Inc. started its business in April 1997 in Tokyo, Japan and has established itself in providing environmental services in Japan. We specialize in products for natural disasters, emergencies and outdoor living. We also contribute to dehalogenation processes to treat dioxins and PCBs contamination effectively.
Since 2005, we have invented portable toilets for disaster. Now, "Mt. Fuji Toilet" has been delivered to disaster areas such as The Great East Japan Earthquake, Kumamoto Earthquake and so on as government procured supplies.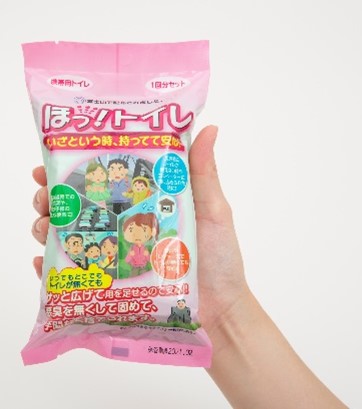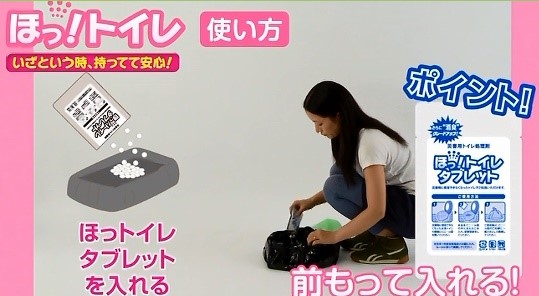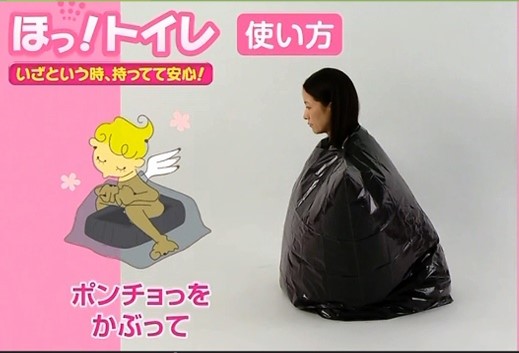 'Mt. Fuji Toilet' is a portable toilet with a poncho which is a tablet type of treatment agent fromTreatment tablet.
We think Mt. Fuji Toilet which can be put to use for mountainous areas. Mt. Fuji Toilet has been delivered in Mt. Fuji for free working with Yamanashi preferectual office since 2014. We have spread portable toilets working with Norikura Tourism association of Northen Alpes since 2015 and installing Mt. Fuji Toilet vending machines.
Mt. Fuji Toilet is not only emergency supplies but aiming for spreading it at tourist spots.
The key words are Mountains and islands!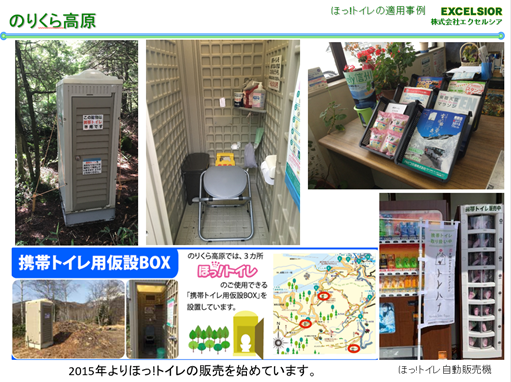 Salar de Uyuni in South America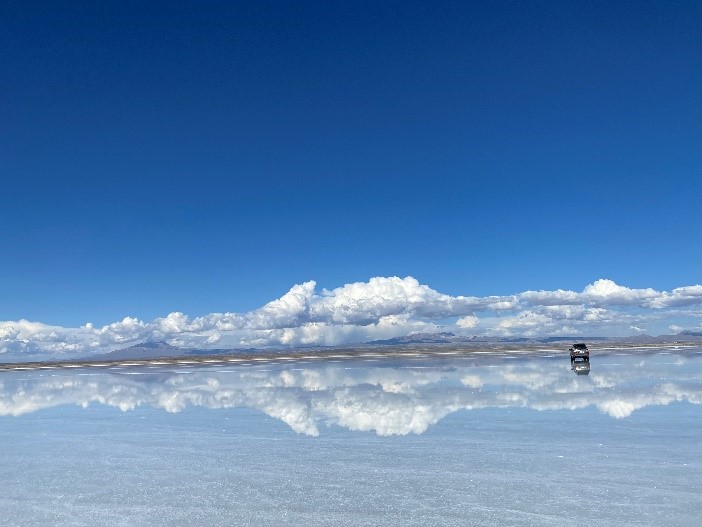 We would like to introduce you about the project since we have worked on since last year.
In 2018, we were adopted by Non-Project Grant Aid for SMEs. We delivered ten thousand pieces of portable Mt. Fuji Toilet in Peru. Since then, there was a consult from Bolivia branch of JICA that examined that it would be applicable to use Mt. Fuji Toilet in Salar de Uyuni. We served samples for demonstration testing in Salar de Uyuni. The products were evaluated that it was easy to use with no odors after use in Salar de Uyuni and 6000 meters class mountains. I visited Bolivia to have a conference to discuss practical stage in February of this year.
Business Scheme Bolivia at Salar de Uyuni in South America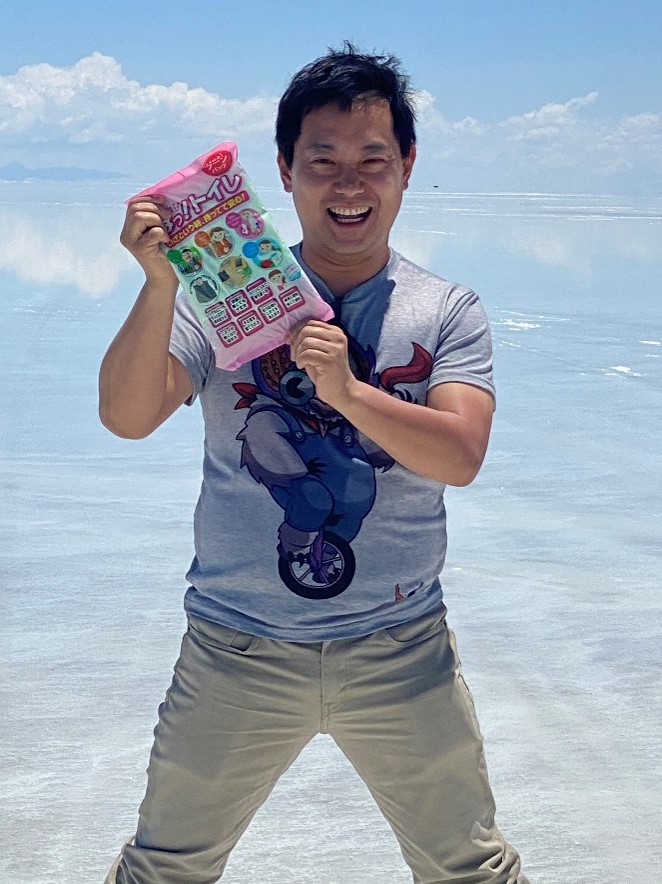 What we are thinking about business scheme this time, we would like to incorporate portable toilet cost into tour fee. From Japan, normal tour fee is between 5 hundred thousand and 7 hundred thousand dollars. It should not be a problem even if it would add extra fee of portable toilets for protecting environment at Salar de Uyuni. Moreover, we received good reviews when we made a proposal about a part of portable toilets donate for protecting local environment. We can use the products after usage which will become soil and fertilizer. From the points, we have been planning to use it as main farm products in Quinua.
Published articles from JICA official homepage
https://www.jica.go.jp/topics/2020/20201030_01.html
Sustainable Tourism development From Toilets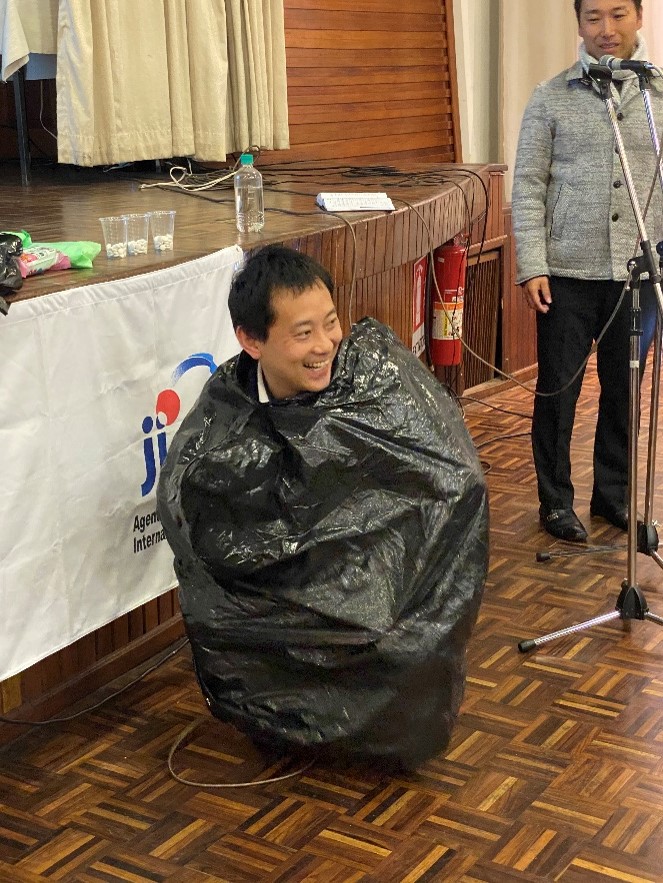 It is concerned and predicted that water will be exhausted faster than oil in the future. According to SDGs, they put safe water into 6th in the project which is to deliver safe water and toilets all over the world. It is shown that we can save safe water when we have hygienic toilets.
The major feature about our products is to be able to dispose defecations by chemical treatment agents. By this, we can serve hygienic toilets without electricity, water and sewer services, and large machinery. We believe that we have technology that meets the world trends as chemical fuels free and DeCO2.
About developing countries, they have a dilemma that tourism industry has a tool to receive foreign currency from many tourists who have possibilities to destroy beautiful nature as tourism resources.
We would like to proceed business scheme as our mission in order to protect environment and contribute sustainable tourism industry from the perspective of toilets.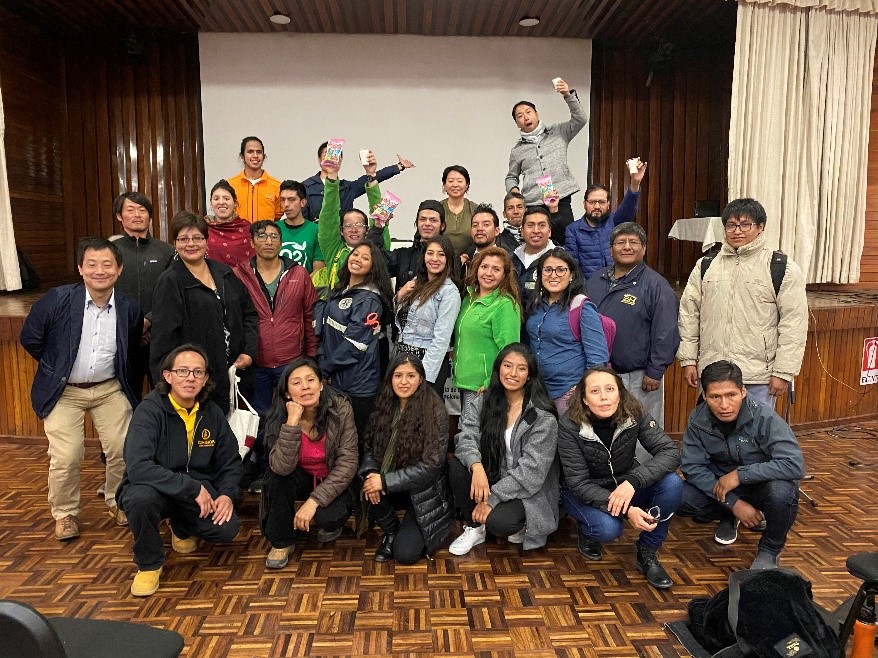 ECO TOMODACHI seminar sponsored by JICA Bolivia branch