《Member Companies' Topic》Challenge Co., Ltd., How to save people from earthquake and tsunami in Ghana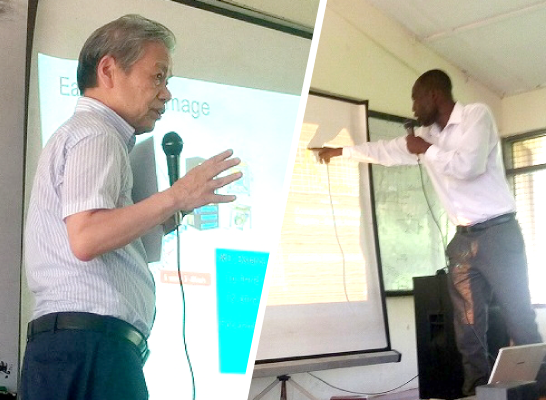 JBP introduces various
Bosai
Solutions of JBP member companies.
Today, we introduce about the activity of Challenge Co., Ltd. which deal with seismometers with network and alarm system.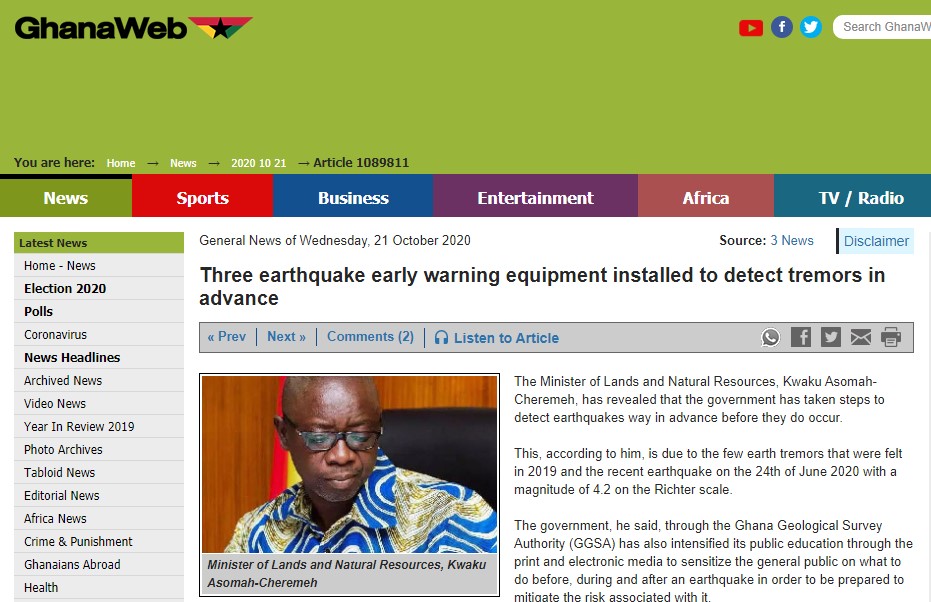 https://www.ghanaweb.com/GhanaHomePage/NewsArchive/Three-earthquake-early-warning-equipment-installed-to-detect-tremors-in-advance-1089811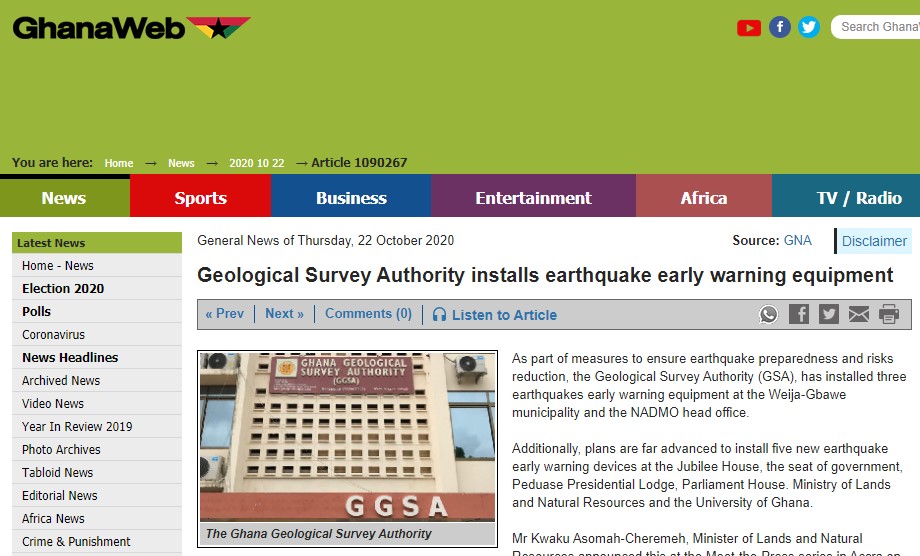 https://www.ghanaweb.com/GhanaHomePage/NewsArchive/Geological-Survey-Authority-installs-earthquake-early-warning-equipment-1090267?channel=D2
How to save people from earthquake and tsunami in Ghana
Last year in August, we visited for the first time and decided to meet with the earthquake committee formed by the president, which is a group of government organizations, to offer cooperation to said entity while donating eight of our EQguard devices. In November, we visited again, installed three units at GGSA (Ghana Geological Survey Authority) and NADMO (National Disaster Management Organization), while also enabling seismic observations using a small server installed at the GGSA Center.
Upon this second opportunity, in an area near the epicenter, we conducted a practical evacuation drill with alarms under government, UNESCO Accra office and the host community cooperation; the drill was very well received by the participants, comprising some 100 locals. Vernacular newspapers and TV stations also visited to cover and offer press.
GGSA is continuing its efforts to protect the Ghanaian people from earthquakes through earthquake early warnings as well as seismic observations, centered on Accra, in addition to working within the government, including through the Minister of Interior.
I would therefore like to visit and cooperate with them as soon as I can enter Ghana.
Over the years, the Ghanaians have been taking records of earthquakes, fault locations, etc. and have an earthquake countermeasure plan. Above all, they have a strong will to afford protection from earthquakes to people. Our company, Challenge, hopes by means of this opportunity to cooperate upon turning this Ghanaian fervor into actual results.