Deputy Prime Minister of Republic of Tukey visited JBP!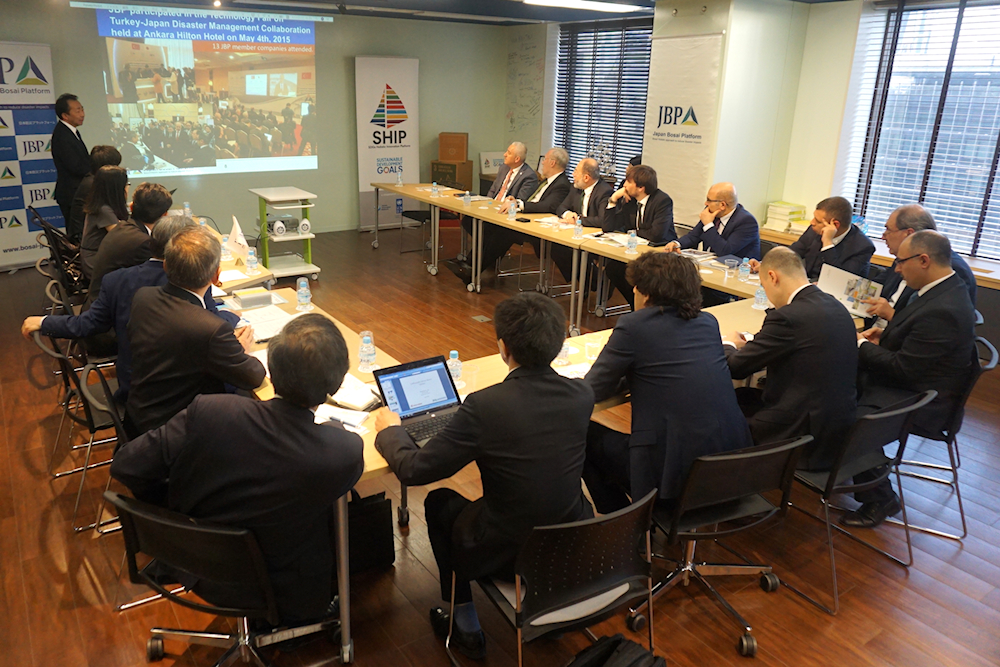 H.E. Prof. Dr. Recep AKDAĞ, Deputy Prime Minister of the Republic of Turkey, together with H.E. Dr. Hasan Murat MERCAN, Ambassador of Turkey to Japan, 4. Dr. Mehmet GÜLLÜOĞLU, President of Disaster and Emergency Management Authority (AFAD), and several officials visited JIN's office to see JBP members on 4th April 2018. Participants from JBP side were Mr. Naohiro Nishiguchi, President of JBP, Mr. Masanori Tasaka, Nikken Sekkei, Mr. Kazuhiro Fukumoto, Hitachi Zosen, Mr. Kazuo Sasaki, Challenge Corporation, and so on, and in addition Ms. Setsuko Saya, Director, International Cooperation Division, Disaster Management Bureau, Cabinet Office, Japan attended.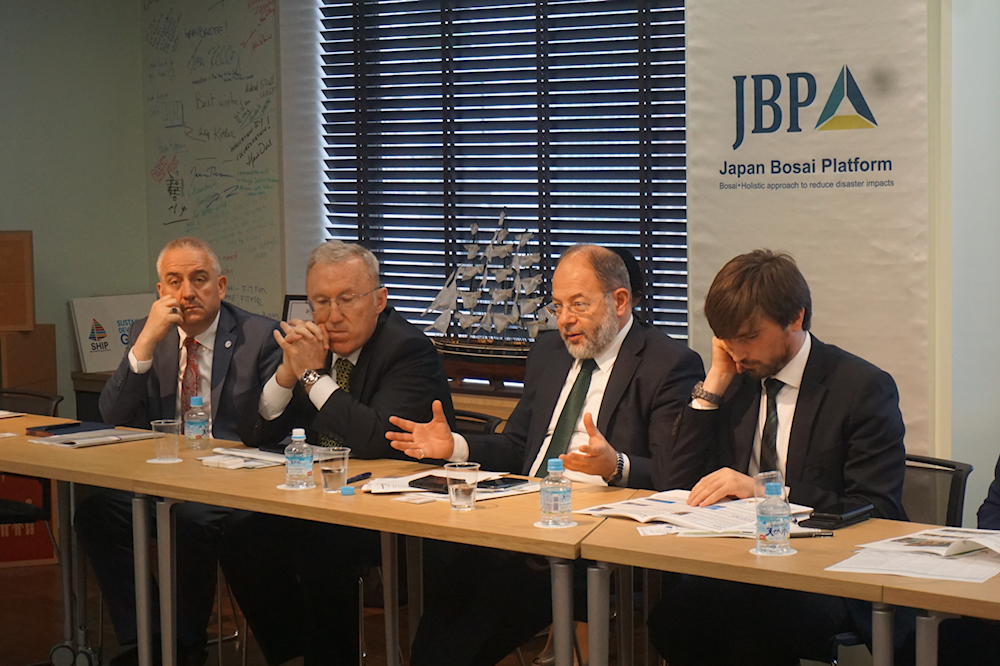 This 40 minutes short meeting with JBP was managed to be executed in a very short slot between the meeting with Prime Minister Shinzo Abe and the meeting with Minister for Internal Affairs and Communications Mrs. Seiko Noda, because one of main objectives of Turkey delegate was learning earthquake disaster risk reduction in Japan.
Following self-introduction of all participants, Mr. Nishiguchi briefed them JBP's Vision, Mission and current activities, and Mr. Tasaka presented the trend of earthquake resistance buildings in Japan, and Mr. Sasaki presented EQ guard, earthquake alarm device. In addition, Mr. Nishiguchi introduced that the disaster risk reduction technology fair was jointly organized by AFAD, MLIT (Ministry of Land, Infrastructure and Tourism) and JBP at Ankara in May 2015, with the presence of Turkish Deputy Prime Minister Mr. Numan Kurtulmus and Minister of MLIT Mr. Ota. JBP's activities in Turkey has been stagnated due to deterioration of security in Turkey since then, however JBP would like to resume working for Turkey on this occasion, Mr. Nishiguchi proposed.
Deputy Prime Minister pointed out a few domestic disaster related issues which Japanese assistance was expected for. In order to jointly tackle with these issues by the Turkish side and Japanese side, the establishment of the joint task force team was agreed.
JBP, in addition, committed to continuously cooperate Republic of Turkey to strengthen the resilience against disaster.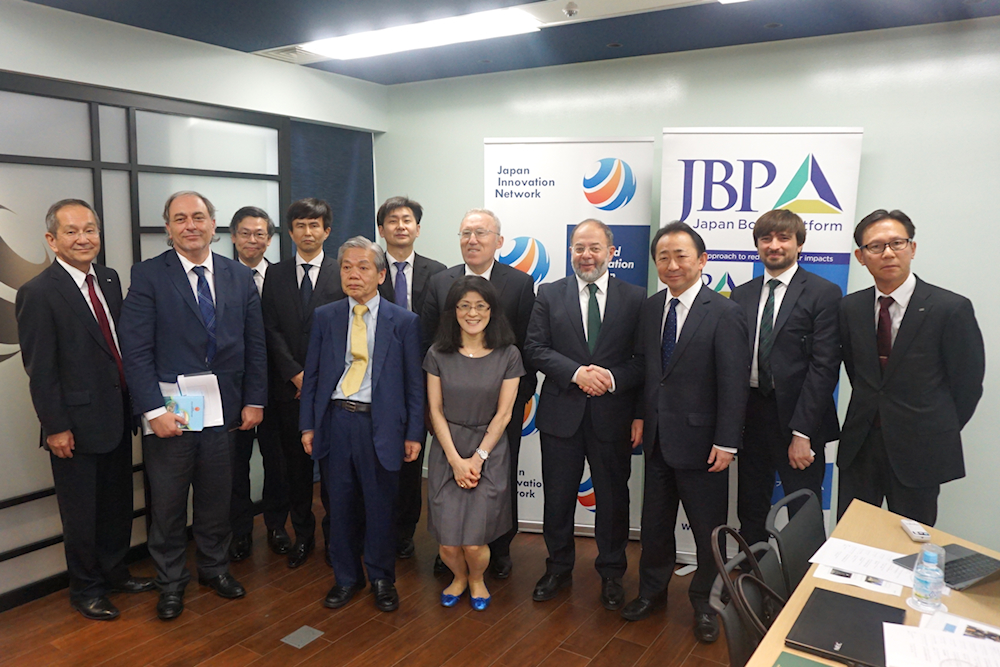 ■References
▼Prime Minister Abe received a call from Prof. Dr. Recep AKDAĞ, Deputy Prime Minister of the Republic of Turkey (4th April 2018)
http://www.mofa.go.jp/mofaj/me_a/me1/tr/page4_003898.html
▼Minister Noda received a call from Prof. Dr. Recep AKDAĞ, Deputy Prime Minister of the Republic of Turkey (4th April 2018)
http://www.soumu.go.jp/photo_gallery/02koho03_03002430.html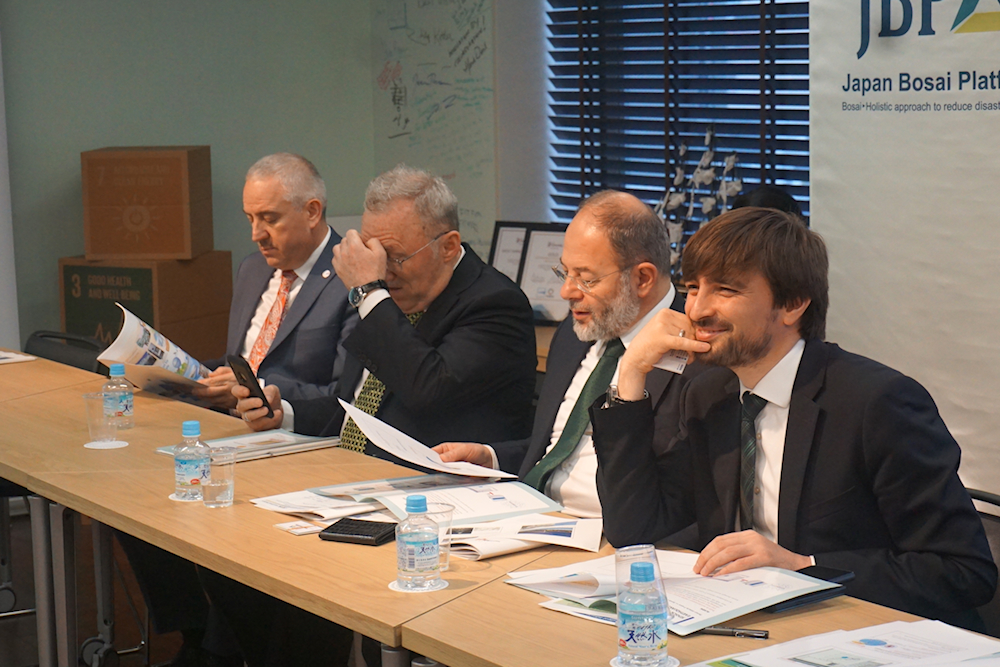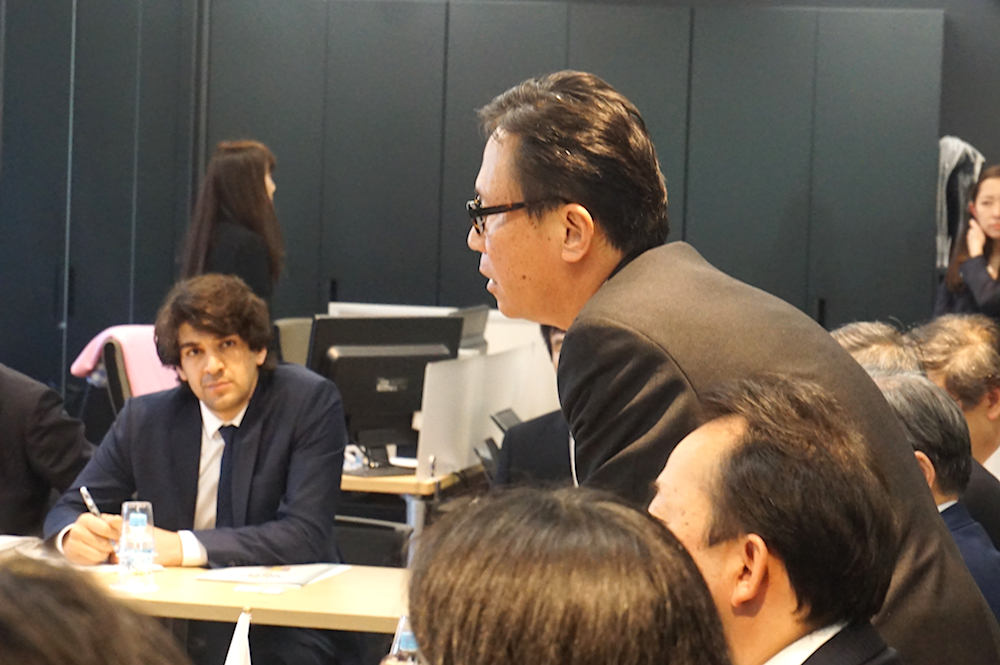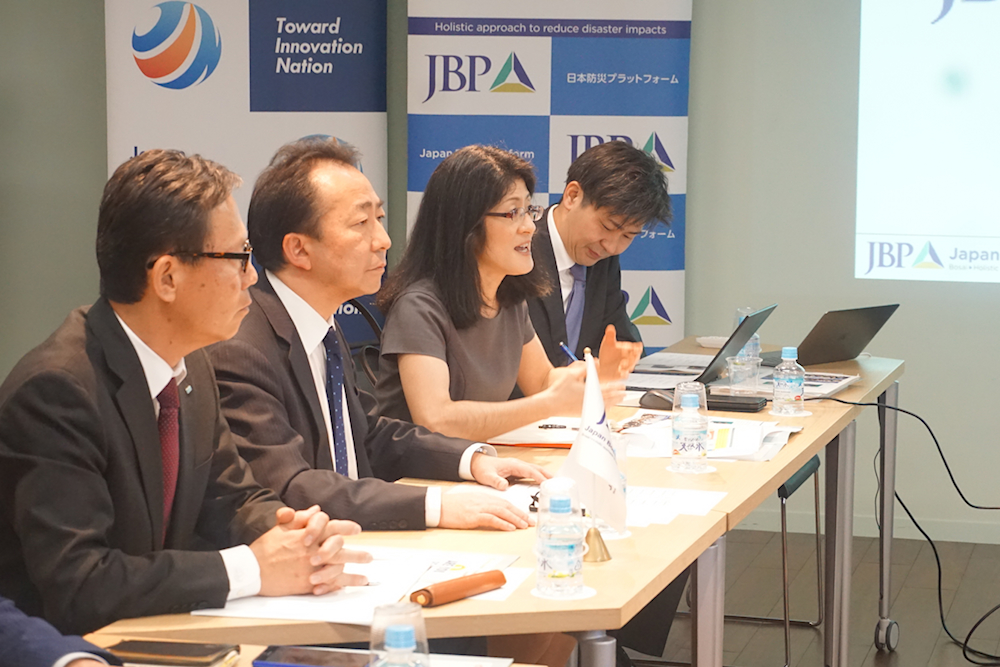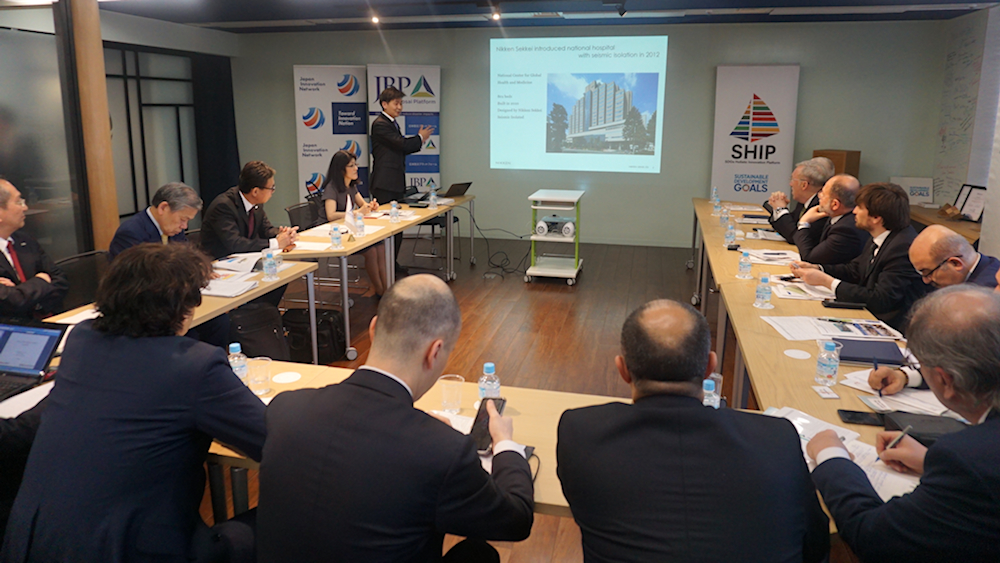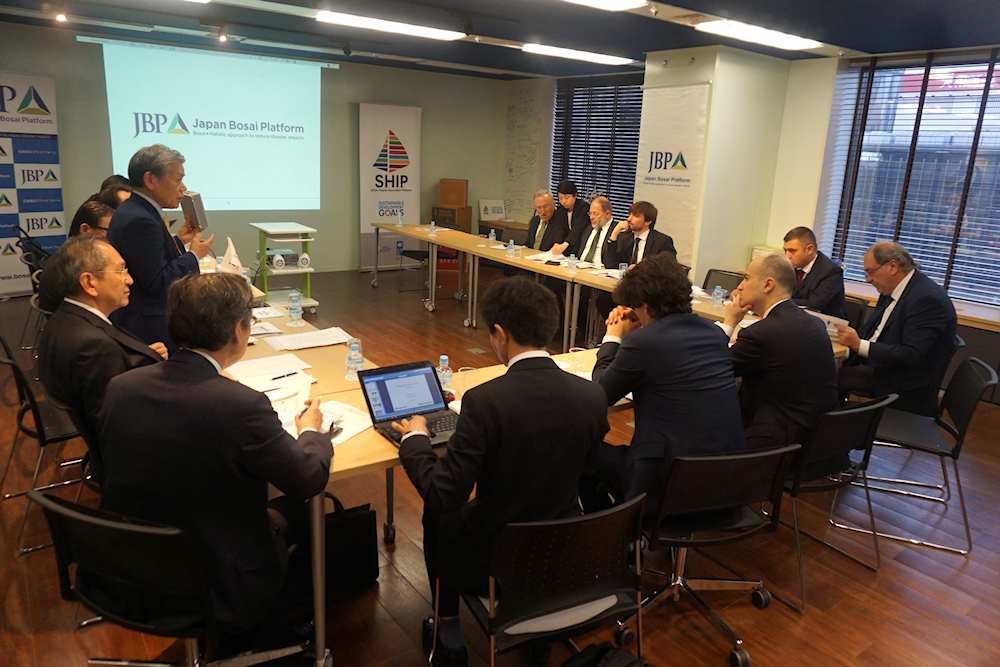 ​​​​​​​