JBP Member ID : M0017 Executive Member
NIKKEN SEKKEI LTD

Experience, Integrated
At Nikken Sekkei, we take an integrated approach to our projects as a professional service firm. Our teams across all in-house disciplines of architectural design: urban design, research, planning and consulting, work collaboratively to deliver better solutions for clients.
With our brand tagline, "EXPERIENCE, INTEGRATED" that expresses Nikken Sekkei's ethos, we are determined to set trends in social and environmental design in response to changing needs and aspirations.
We combine the desires and experiences of our clients with our diverse mix of specialized expertise and extensive track record to bring rewarding experiences to people worldwide.
Today the struggle to contain the COVID-19 pandemic is driving demand for new modes of living. As the issues surrounding architecture, urban planning and social environments grow increasingly complex, we at Nikken Sekkei recognize that the roles and responsibilities we are expected to fulfill are becoming more momentous than ever.
At Nikken Sekkei, we are redoubling our efforts to earn society's trust by meeting and exceeding the expectations of clients and communities.

Nikken Sekkei, has provided every level of disaster prevention plan for building design and urban planning based on experiences and advanced engineering through our various designs and planning. We provide comprehensive support on building safety by usual and emergency evacuation safety on large scale space needing crowd management like train terminal station, big amusement park, on safety of district and city concentrated with various functions.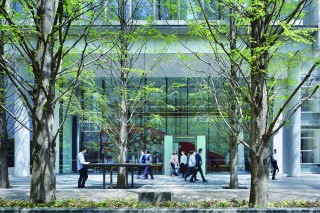 Industrial Classification / Corporate Specialty in the Classification
Comprehensive architectural design and urban planning firm
Architectural design, urban planning and design, and related disaster prevention planning, design and consulting service
Bosai Speciality
Major Bosai Solutions
Disaster Prevention Planning for building, district, city
Business Continuity Planning (BCP), Medical Continuity Planning(MCP)
Advanced Seismic Design, Renovation, and Retrofitting with Seismic Isolation, Energy Dissipation
Corporate Profile
NIKKEN SEKKEI LTD
2-18-3 Iidabashis, Chiyoda-ku, Tokyo, 102-8117, Japan
Tel. : +81-3-5226-3030
E-mail : shintani.koheinikken.jp
Website : https://www.nikken.co.jp/ja/
Date of Establishment : July 1, 1950
Capital : 460 Million Yen
Numbers of Employees : 2547 (Group ALL)
Countries of Office Location :
Tokyo, Osaka, Nagoya, Kyushu, Tohoku、Seoul, Ha Noi, Ho Chi Minh, Singapore, Dubai, Moscow, Barcelona, Shanghai, Beijing, Dalian
Last update: 11 November, 2021