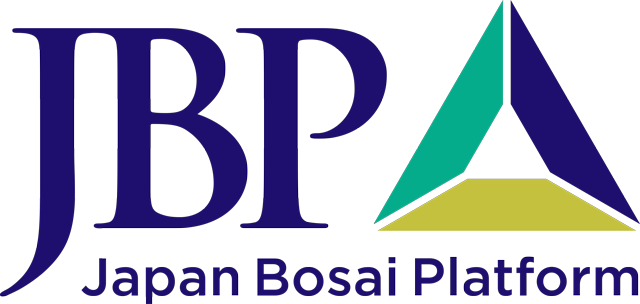 Bosai Solution ID : JBP00056

Disastar Information Management System
Realize centralized management and one-operation provision of disaster and damage information.
Advantages
Disaster Information Management System (DIMS) can gather, centralize and share various kinds of data for disaster management and mitigation.
Solution Illustrated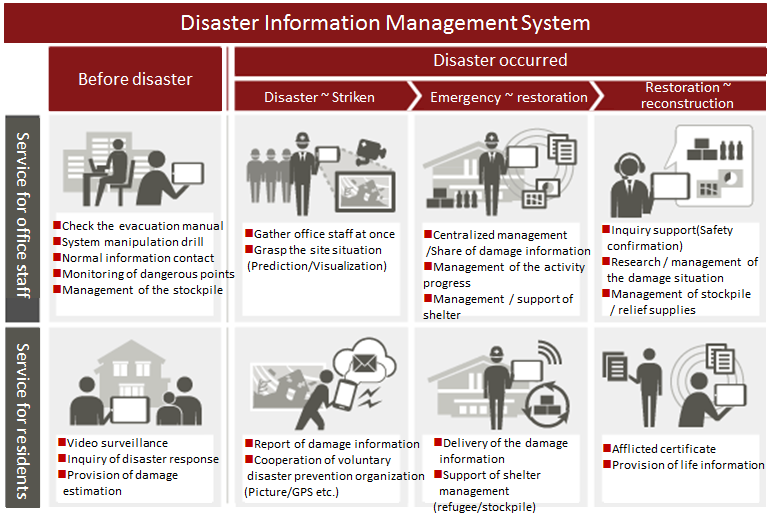 Background
In case of disaster, correct initial actions and emergency responses will be delayed because of too much information about damages and evacuations. It is one of the most important things to avoid confusion from an enormous quantity of information in order to mitigate disaster.
Exposition of the Solution
-Enables a disaster management command center operated by a government to gather, analyze and provide disaster data more swiftly and certainly.
- Useful for transferring disaster management knowledge and operation to staff quickly.
- helps a government take correct actions.
Achievements of Examples
Local governments in Indonesia and Japan have adopted DIMS to improve their operation of disaster management and mitigation especially at disaster management command center.
Corporate Profile
Shiodome City Center, 5-2, Higashi-shimbashi 1-chome, Minato-ku,Tokyo 105-7123, Japan
Tel. : +81-3-6252-2534
E-mail : y.kasamajp.fujitsu.com