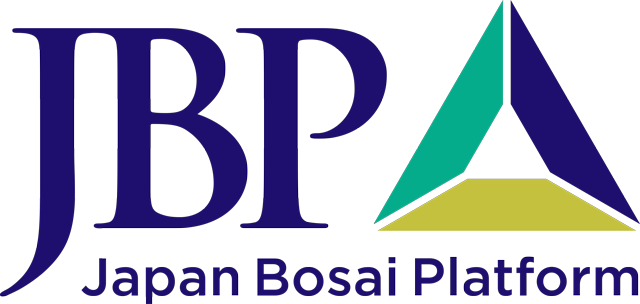 Bosai Solution ID : JBP00050

Regional Resilience Management
Disaster Risk Management for Continuity of Society and Economy
Advantages
-Being able to attract business investment in the areas by appealing high resilience of the countries and regions
-Prospecting/interested companies will be able to identify areas of resilience for their locations of business.
-Being able to reduce the social and business loss when disasters occur
Solution Illustrated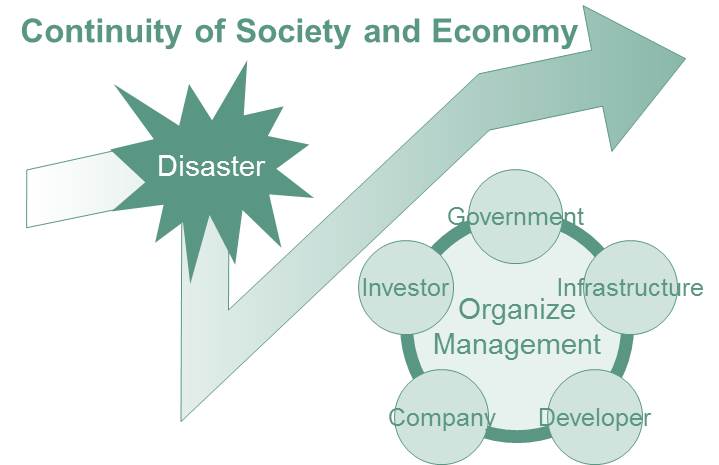 Background
In emerging and some developed countries, natural disaster is one of the factors that can be a serious obstacle for continuing social and industrial growth. For sustainable growth, stakeholders such as governments, infrastructure operators, local developers and tenants are required to make efforts and take measures to address the needs of the most vulnerable under a common goal that recognizes this need.
Exposition of the Solution
MRI supports countries or regions to manage the resilience.
(1) Organizing stakeholders
-Governments, Infrastructure operators, Local developers, Tenants, Investment institutions, etc.
(2) Evaluating the vulnerability of local communities and industries to disasters
-Disaster damage estimation, Analysis of social and industrial impacts, etc.
(3) Improvement of social and industrial capacity planning for sustainability, through the following means (human resources education, forecasting and warning systems, emergency response planning, strengthen and redundancy of facilities, etc.)
(4) PDCA building regional management system
-Review system, Training, etc.
Achievements of Examples
-Area Disaster Management in Tokyo business agglomerations
-Wide-area BCM introduction to ASEAN industrial agglomerations (JICA project)
Corporate Profile
10-3, Nagatacho 2-Chome, Chiyoda-Ku, Tokyo 100-8141, Japan
Tel. : +81-3-5157-2111
E-mail : yumi_itomri.co.jp