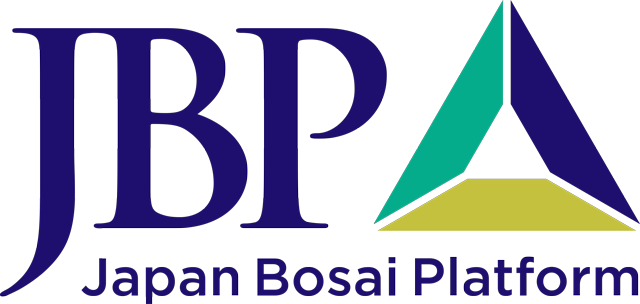 Bosai Solution ID : JBP00046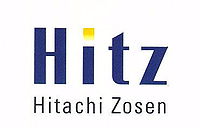 Flap Gate Tsunami Breakwater
Protecting the public from tsunami threats
Advantages
The Great East Japan Earthquake on March 11, 2011 caused widespread tsunami damage. Hitachi Zosen has developed a flap gate tsunami breakwater that uses the natural forces of the sea to raise the flap gates and mitigate the impact of a tsunami. The breakwater may be installed either on the sea floor or on land.
Solution Illustrated
Uses natural buoyancy and the force of the tsunami or high tide to lift flap gates into position and control the waves.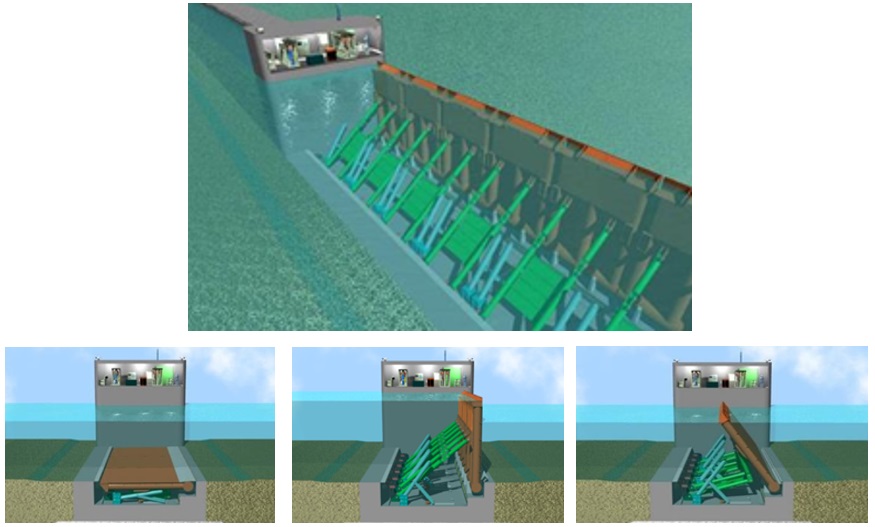 Background
The Flap Gate Breakwater development to prevent a flood damage of a tidal wave using the technology grown at the prevention tidewater gate was performed.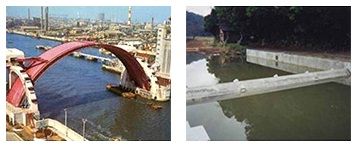 Movable Flap Gate Breakwater system installed on the sea bed and also on land has developped.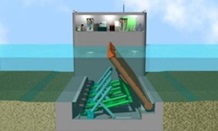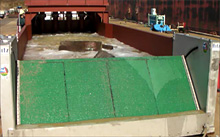 Exposition of the Solution
Movable Flap Gate Breakwater system installed on the sea bed
The breakwater consists of an line of steel plate flap gates mounted on the sea floor. The flaps are rotated via natural buoyancy into a vertical orientation to absorb the force of the tsunami.

neo RiSe land-mounted flap gate embankment system
The product name for the embankment installed on land is neo RiSe, which stands for no energy, no operation, Rising Seawall. The flap gates rise up, using only the force of the water, to form a sealed wall providing protection against flooding, tsunami and high tides.

Achievements of Examples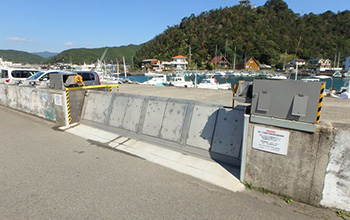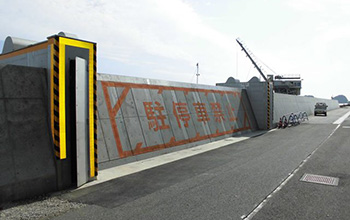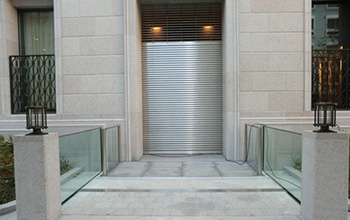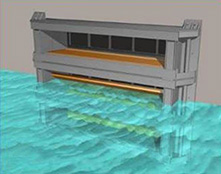 Corporate Profile
1-7-89, Nanko-Kita, Suminoe-ku, Osaka 559-8559, Japan
Tel. : +81-6-6569-0001
E-mail : GNSS_infohitachizosen.co.jp