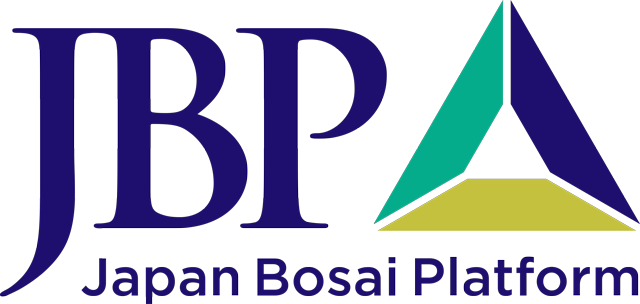 Bosai Solution ID : JBP00036

High Joule Net for Debris Flow (HJD)
High energy absorption type barrierfor collapsed sediment and debris flow
Advantages
"High Joule Net (D)" is a standby type debris flow barrier to be installed at lower end of the slope. This product is derived from the technology of "High Joule Net" for rock fall, capable of handling up to debris flow impact up to 200kN/mm2. Large scale foundation is not necessary due to its simple structure, and it is good for matching with surrounding environment due to minimum necessity of tree trimming at installation.

Solution Illustrated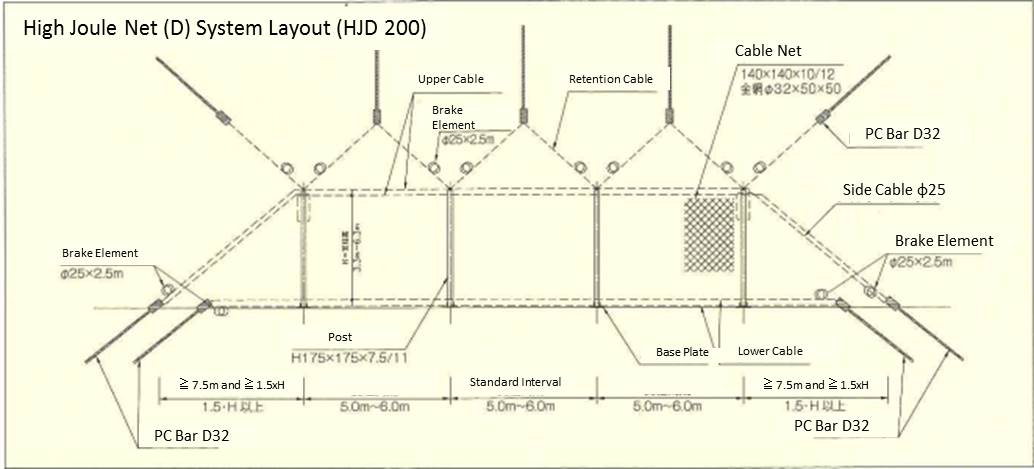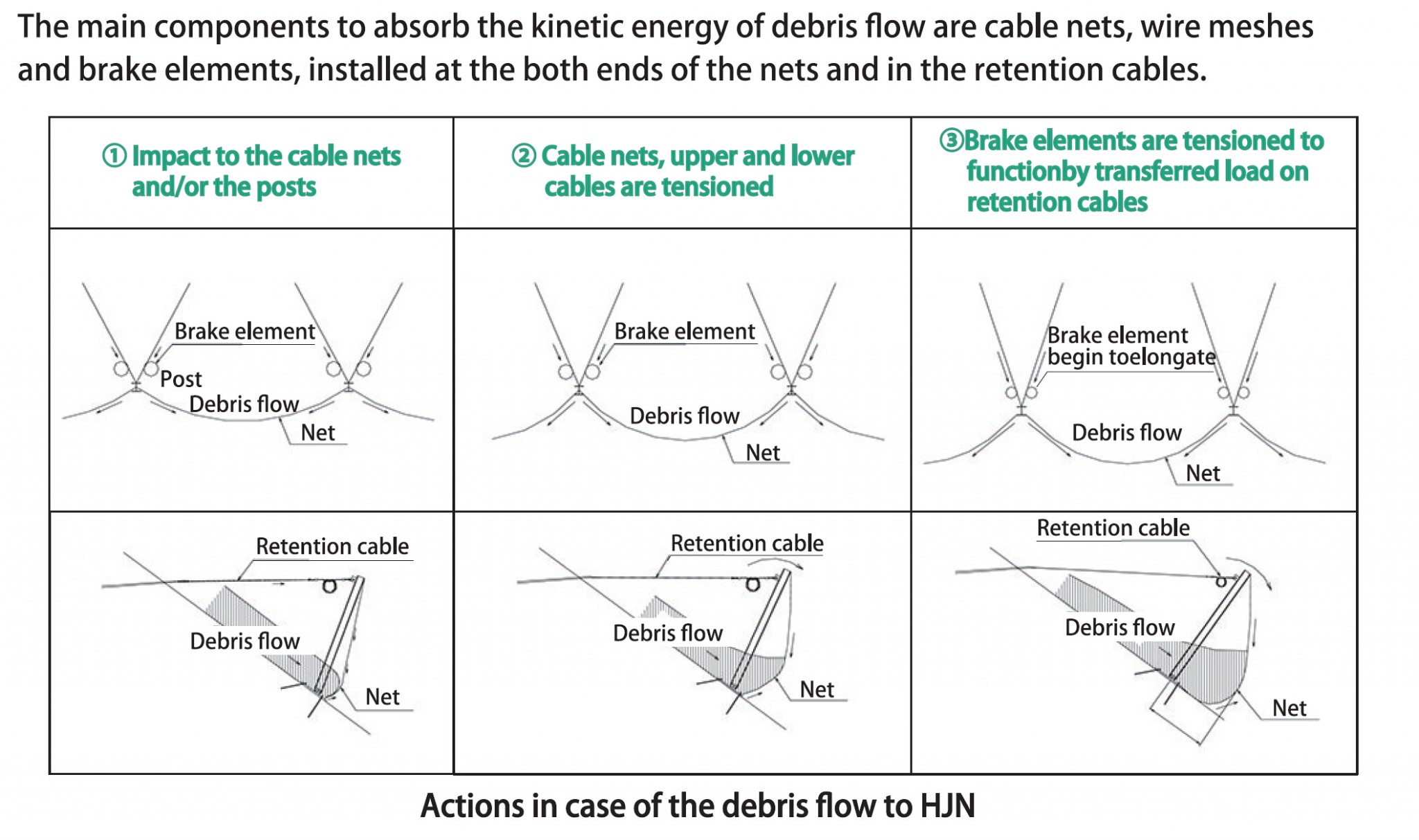 Background
Recetly, the cases of disasters caused by debris flow are extensively increasing due to localized torrencial rain or strong typhoons by climate change, and giant earthquakes. In average, 1000 cases of damages to lives and houses are reported annually. This product mitigate the sudden direct damage then can minimize human suffering.
Exposition of the Solution
"High Joule Net (HJD)" is a barrier for collapsed sediment and debris flow, developed with the technology based on "High Joule Net (High energy absorption type rock fall barrier)".
Capable of absorbing predefined impact force with support intervals of 5m-8m (6m for HJD-200).
Capable of absorbing predefined impact force with an effective fence height 3m-6m and has function to prevent debris slipping out.
Absorption of impact force is owing to the function of special brake element (buffer implement).
Anchor, fence height and post interval are designed by calculation based experimental data according to the ground condition.
Achievements of Examples
(March, 2016)
Number of projects : 4
Total length of installations : 377m
Corporate Profile
46 Marushima-cho, Amagasaki-shi, Hyogo 660-0086 Japan
Tel. : 81-6-6418-2621
E-mail : t-sekishinkokenzai.co.jp