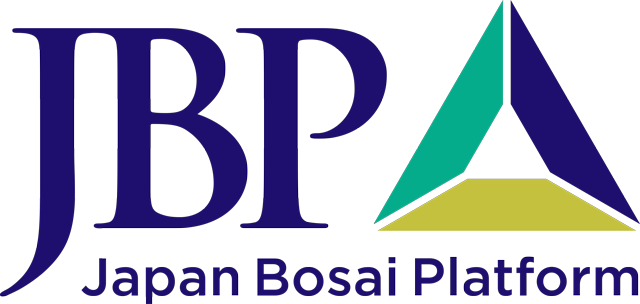 Bosai Solution ID : JBP00035

High Joule Net (HJN)
High energy absorption type rock fall barrier
Advantages
"High Joule Net" is a standby type rock fall barrier to be installed on the slope between a rock fall occurrence position and arrival position. This product is capable of handling big rockfall energy up to 3000kJ catching falling rocks by cable net, so as to be wrapped, connected to a brake element (buffer implement). The restoration of function after catching rocks is easily achieved, only by simple repair work at site without replacing the entire net.

Solution Illustrated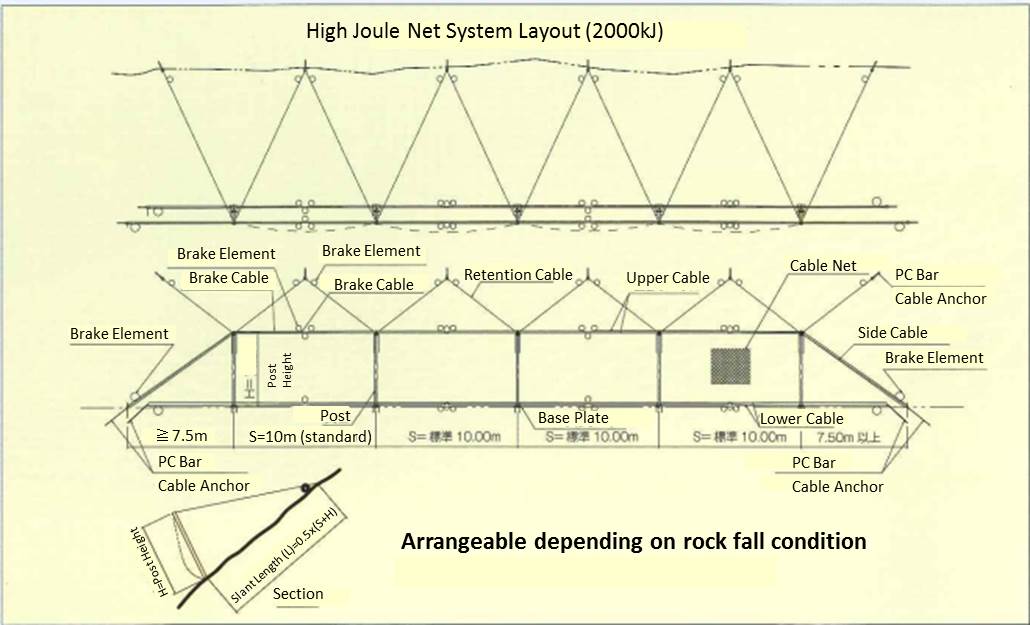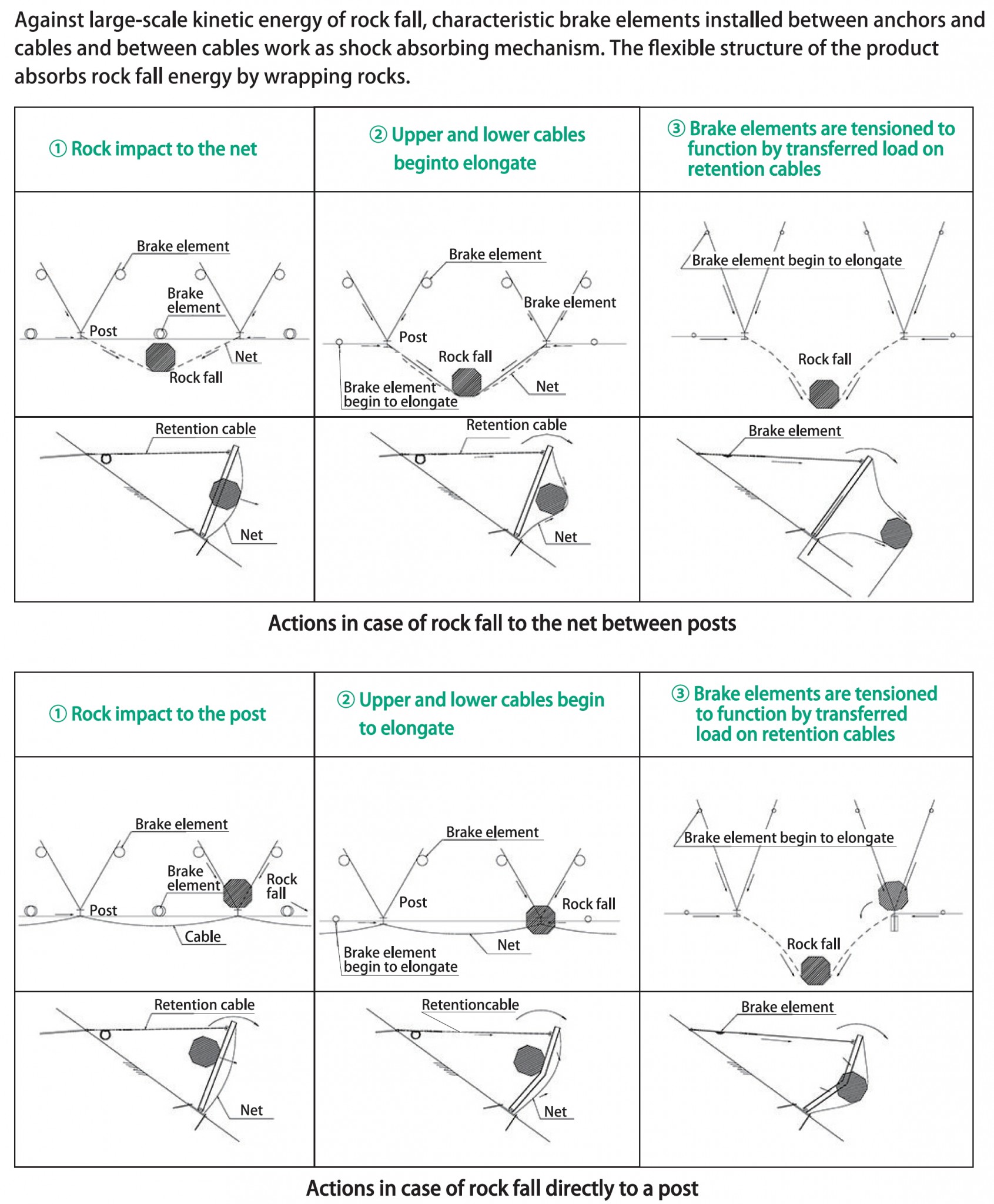 Background
Rockfall preventing fences commonly applied so far were just for smaller falling rocks and there were scarcely any facilities to resist against higher energy rockfalls. Inspite that, the accidients by bigger rocks fell down to roads and houses occurred frequently, destroying such fences and have given damages to lives and social facilities.
Exposition of the Solution
High Joule Net is a high energy absorption type rock fall prevention fence construction method developed focusing on the following three characteristics:
Capable of absorbing predefined rock fall energy with support intervals of 5 m-10m.
Capable of absorbing predefined rock fall energy with an effective fence height 3m-7m complying with domestic standards.
Absorption of rock fall energy is owing to the function of special brake element (buffer implement).
Can be repaired locally such that it retains the predefined functionality.
High Joule Net technology is employed extensively not only in Japan but around the world.
Achievements of Examples
(March, 2016)
Number of projects : 101
Total length of installations : 5127m
Corporate Profile
46 Marushima-cho, Amagasaki-shi, Hyogo 660-0086 Japan
Tel. : 81-6-6418-2621
E-mail : t-sekishinkokenzai.co.jp