JBP Member ID : M0064 Executive Member
DENTSU INC.

Good Innovatrion.
Under the corporate philosophy of "Good Innovation.," we at Dentsu Inc. had provided our clients with management, operation, marketing, and other solutions through advertising and other various communications services. We offer solutions not only in management and operational domains but also in social domains at domestic and global levels.
  We have launched the "Bosai Resilience Project" focused on strategic commercialization in national resilience and Bosai domains to support rise in awareness of disaster risks (earthquake, tsunami, storm, volcano, etc.) and needs to reinforce "self/mutual-help" type disaster solutions since the Great East Japan Earthquake. We are committed to refining Bosai 'information' into 'knowledge' that protects people and society at times of disasters and communicating the knowledge by making a full use of creativity and ability to identify challenges we have attained through experiences in addressing communication issues at companies as well as our internal and external knowledge networks. We will continue taking on the challenge to introduce the solutions developed through domestic engagements around the globe.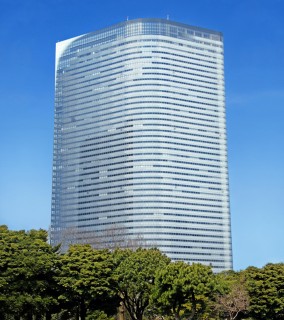 Industrial Classification / Corporate Specialty in the Classification
Provisioning of best integrated solutions to management and operational issues of customers as well as public issues with the communications domain at its core.
Strategic planning, creative execution, digital marketing, media buying, content development, PR, and integration of the services
Bosai Speciality
Major Bosai Solutions
Production of Bosai contents: Provide platforms to raise Bosai awareness and create opportunities for imagination.
Promotion of Bosai engagements: Generate contact points between government and private businesses/organizations to discuss Bosai prevention before it happens.
Promotion of Bosai literacy & development/execution of experience programs: Provide approachable learning experience and create opportunities for simulations.
Corporate Profile
DENTSU INC.
1-8-1, HIgashi-shimbashi MInato-ku, Tokyo 105-7001, Japan
Tel. : +81-3-6216-8817
E-mail : seiko.moridentsu.co.jp
Website : http://www.dentsu.com/
Date of Establishment : 1st July, 1901
Capital : 74,609.81 million yen
Numbers of Employees : 7,261 (47,324 consolidated) / as of the end of December 2015
Countries of Office Location :
Japan / (As our Global Network) GB, USA, France, Germany, Russia, Brazil, China, Taiwan, Thailand, Singapore, India, and over 140 countries
Last update: 24 October, 2016